Responding to the Victorian mental health service system reforms
How can community-led and non-government organisations across FMP help ensure that the Royal Commission's ambitious vision is realized?
About this event
The Royal Commission's final report into the Victorian Mental Health Service System has set out a 10-year vision for a future Victorian mental health system. Whilst the Victorian Government has committed to implementing all recommendations, immediate priorities have been outlined.
Although the Victorian Government is committed to engaging community and key stakeholders on the reforms ahead, a number of local stakeholders across FMP have identified the need for a coordinated and collaborative approach to this at the local level. The $3.8 billion investment over four years in mental health and wellbeing recently announced as part of the 2021-22 Victorian State Budget that builds on the $868.6 committed in 2020–21 budget, suggests that reform activity will commence without delay.
Considering this, FMPPCP invites organisations from across Frankston Mornington Peninsula with an interest in the mental health reforms to participate in a forum to be held on Tuesday 13th July from 10am-2.30pm (lunch provided) in Frankston (TBC) to discuss:
Key recommendations from the Royal Commission's final report, and reform mental health highlights and commitments outlined in the 2021-22 State Budget
What do the changes set out in the 10-year vision for a future mental health system mean for current the FMP mental health system and the individuals, families, carers, the community, and workers in and outside the system.
Collaboration and partnership amongst those with an interest in the future mental health system; opportunities to engage Government in the planning and design of reforms ahead; and to prepare and coordinate responses to imminent commissioning process.
This forum is open to health, community, welfare and social service providers across FMP that have an interest and a role in a future Frankston Mornington Peninsula mental health service system.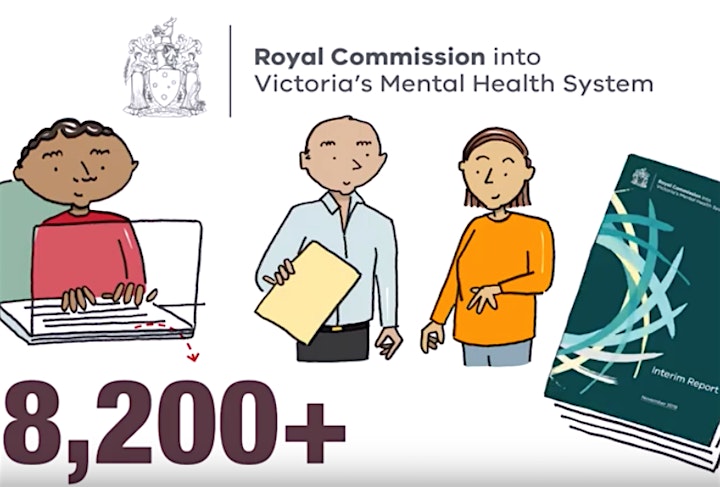 Organiser of Responding to the Victorian mental health service system reforms
Frankston Mornington Peninsula Primary Care Partnership (FMPPCP) is one of 28 Primary Care Partnerships in Victoria. The Partnership is funded by the Victorian Government Department of Health and Human Services (DHHS), auspiced by Peninsula Health (Funds Holder) and governed by an Executive Governance Group, drawn from local health, human and social service providers that are members of the FMPPCP and community members. Established in 2007, FMPPCP includes member agencies providing services within the catchment municipalities of Frankston and Mornington Peninsula
The vision of FMPPCP is for improved health, wellbeing and health equity of the communities within the Local government areas of Frankston and Mornington Peninsula. The mission of FMPPCP is to work together through collective planning, implementation and evaluation to deliver a collective impact on health and wellbeing of our community.