Description
REIMAGINE YOU - CAREER CHANGE SEMINAR
* Are you going through a restructure?
* Could you lose your job?
* Are you worried about your future?
The REIMAGINE YOU program can help you find your feet and find your future!
WHY YOU NEED THIS TRAINING:
Did you know losing your job is one of the top 10 most stressful events you will ever experience in your life?
Restructures are becoming a reality of workplaces today, but often you're left scared and alone trying to figure out what it will mean to you, your family, and your future. Career change and transition can be a confusing thing!
Passion Pioneers can change this
Whether you're being redeployed or made redundant - we'll help you shake off that stress and feel on top of your career again using the power of NLP and coaching.
YOUR SPECIAL END OF YEAR 2019 PRICE: Only $287 for the full 2 days! (RRP $497)
WHAT YOU'LL GET:
The Reimagine You Program is a 2 day interactive training focused on YOU. We'll empower you to better understand your situation, yourself and your goals. We'll give you the tools, clarity and confidence to shine in your next step, including a special focus on CVs and interview skills.
And the best part? We're an independent external support that you can trust. With an NLP and coaching toolkit, we deliver a personal transformation so you can pioneer your own career, in a small group setting so you can be comfortable. Restructures and redundancies will happen more and more no matter where you work - so can you afford to go through another one without having the clarity and confidence to get what you want?
All registrations include attendance for the full 2 days of the program (9am-5pm each day), seminar workbook, & morning tea, lunch and afternoon tea supplied. Note - overnight stay not required, accommodation not included in registration fee.
You will get:
- Career goal setting method
- Personality types - individual test & results, working with others
- A winning CV template & skills to complete it
- Interview skills for floods of offers
- Confidence tools and techniques
SIGN UP TO THE REIMAGINE YOU PROGRAM TODAY.
Still unsure if it's for you? Read the testimonials below OR use the "CONTACT THE ORGANISER" button below for a confidential 15 minute chat with more detail about the program.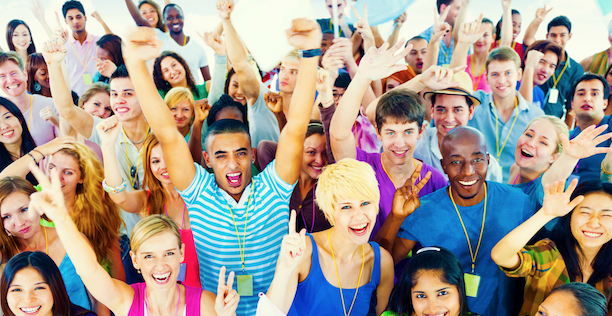 READ THE REVIEWS
Alexandra Mansted - Previous attendee of Reimagine You Program
"I attended Lata's "Reimagine You Program" roughly a year ago. At the time I was very ready to change careers after a decade as an insurance broker. I had no idea what the change really looked like, I just knew needed to try something. Lata was recommended to me by a mutual connection and I can truly say she has been an amazing influence in my life, not just for my career. The course helped me to explore myself and my career deeper than I could have done on my own. It helped me to define what it is that I wanted, create a realistic plan and break through some of the fears and doubt that existed around the change. I now sit here a year on, as the office manager of an exciting business for the start of my new career journey - everything I wrote down and wanted to achieve in my new role is ticked off, plus more. Lata provided me with the tools and support I needed to get what I want. She makes you feel like you can achieve anything (and you can). Highly recommend!"
Ophemia Bainy - Previous attendee of Reimagine You Program
"Lata took me on a journey from understanding myself and what truly motivates me so that I am well prepped and ready for my next role. She taught me the secret to success so that not only am I ready for my next role, I know how to attain it."
Jennie Bardrick - Client
"I could only describe Lata as the most happy, positive and inspiring force in my life.
I met Lata at one of her seminars 'how to love yourself' and was instantly impressed when she coached me through dealing with one of my biggest challenges I face in life - migraines.
Lata was my life coach whilst I was in Australia and then also supporting me also internationally when I moved back to the UK. She has guided me in finding my life purpose and a new direction for my career.
She has facilitated me to realise my goals in life and achieve them faster than I could have dreamed possible, which has made me feel more present in my life and really excited for the future.
I have completely changed my career path from corporate strategy into running my own local business in care, which I never thought would be possible. Since then I have won multiple business awards and my lifestyle is completely different to anything I could have imagined. It really is amazing what you can achieve when you set goals and believe in yourself.
Thank you so much Lata."
Sasha Duranovic - Client
"Lata helped me write an amazing resume that opened up the doors to incredible possibilities for me. She not only helped me tap into what I want, but also gave me the belief that I could actually get there, by expertly presenting my skills and experience, boosting my confidence, and motivating me to think about opportunities in new ways.

She later took my LinkedIn profile from a Beginner to an All Star profile in only 1 afternoon!

She always places her magic on the writing she does. I enjoy giving Lata creative freedom with my career resources as she is an artist and the best way artists express themselves is when they can move freely.

With her own career and business success, she is an absolute inspiration. I am so thankful to know her."