Sales Have Ended
Ticket sales have ended
Registration for this event has now closed
Sales Have Ended
Ticket sales have ended
Registration for this event has now closed
Description
Rainforests of Subtropical Australia (ROSA):
A Symposium of Science and Practice
Robina Community Centre & Auditorium, Gold Coast, 23-24 March 2017
ROSA has now ended, however, we are putting together a summary of the symposium and will make presentations publicly available through the Healthy Land and Water website (www.hlw.org.au), hopefully by the end of April 2017.
It has been a decade since the last major rainforest conference in eastern Australia, and ROSA promises to bring the very latest in subtropical rainforest science and restoration practice to you in one exciting event!
Special guest speakers include some of Australia's leading rainforest experts such as Tim Low, Prof Roger Kitching AM, Prof Carla Catterall and Prof Ralf Buckley among many others. Thematic presentations will fall into 4 streams – rainforest restoration, values, threatened species and climate change.
In addition, ROSA will redefine the sometimes fraught relationship between fire and rainforest in a dynamic Q&A style discussion with 6 amazing panellists. And one of the conservation prophets of our time – Ian Lowe – will entertain you at the Symposium dinner.
Over 250 people are expected to attend this Symposium being held at the Robina Community Centre, so don't miss out as places are limited! ROSA is designed for anyone managing and conserving subtropical rainforest communities, and includes over 30 presenters that are leaders in their respective fields.
If you're passionate about or involved in the management and conservation of rainforest communities from a landholder, community group, government, or industry perspective make sure you don't miss ROSA 2017!
Discount tickets available for members of community natural resource management groups. Valid community NRM groups include those which are members of either SEQCMA (SEQ Catchments Members Association Inc) or Healthy Land and Water. If you're a member of one of these groups, please contact them directly to obtain the ROSA Discount code. If your group is not listed, please contact liz.g@hlw.org.au.
Program Itinerary Outline
Day 1 - Thursday 23 March
8:00am-9:00am
Registration
9:00am-5:00pm
Symposium
5:30pm-9:30pm
Drinks with Rainforest Legends and Dinner*
Day 2 - Friday 24 March
8:00am-9:00am
Breakfast film
9:00am- 4:00pm
Symposium
* Please note Drinks with Rainforest Legends and Dinner will be held at the Currumbin RSL, 165 Duringan Street, Currumbin Qld 4223.
Some of the amazing guest speakers and presentations confirmed for ROSA include:
DAY 1 - Thursday 23 March
Tim Low, Biologist and Ecologist
Subtropical Rainforest as a Climate Change Refuge in the deep past and the future
Prof Roger Kitching, Griffith University
From Lamington to the World: The IBISCA Queensland Project 12 Years On
Prof Carla Catterall, Griffith University
Facilitating Rainforest Recovery: Process and Practice
Liz Gould, Healthy Land & Water
The Rainforest Wrap: Conservation and restoration milestones since the 2006 Rainforest Recovery Conference
Deborah Metters, Healthy Land & Water
Marc Russell, Sunshine Coast Council
Lexie Webster, City of Gold Coast
Engaging Community in Rainforest Conservation - The Land for Wildlife case study
Dr Tony Parkes, Big Scrub Landcare
Big Scrub Landcare - the voice of the rainforest
Hamish Holewa, Griffith University
The Biodiversity and Climate Change Virtual Laboratory (BCCVL): An innovative tool for mapping and modelling species distributions
Valerie Hagger, PhD Candidate, University of Queensland / CSIRO Land & Water
Rainforests as climate change refugia for vulnerable species in subtropical Australia
Dr Peter Young
Refugial, Trigger and Source Populations: Patterns from shrubby sclerophyllous ecosystems and applicability to dry subtropical rainforest
Assoc Prof Alison Shapcott, University of the Sunshine Coast
DNA genotyping rainforests
Maxim Bottaro, Southern Cross University
Comparing genetic diversity between remnant rainforest trees and nursery seedlings for adaptable regeneration
Dr Luke Shoo, University of Queensland
Rainforest Restoration: What to do where and when
Lui Weber, University of Queensland
Are Australian subtropical montane rainforests true cloud forests?
Shannon Mooney, Healthy Land & Water
A Forest of Rains: Using SEQ Story Maps to highlight how stable, cool and maximum temperature zones will impact on SEQ rainforests
Dr Melinda Laidlaw, Queensland Herbarium
The potential impacts of climate change on Australian subtropical rainforest
Wal Mayr, Gold Coast Catchment Association
Partnerships made in heaven: Restoring critically endangered lowland subtropical rainforest in the Upper Austinville Valley
Susie Duncan, Hinterland Bushlinks
Roving Restorers: Involving the community in landscape connectivity
Phil Moran & Rachel Lyons, Noosa Landcare
Keeping it in Kin Kin
Drinks with Rainforest Legends & Dinner
Emeritus Professor, Ian Lowe
Dinner Address
"Rainforest, rationality and ratbags: where do we go from here?

"
DAY 2 - Friday 24 March
Professor Ralf Buckley, Griffith University
Valuation techniques - water, bioprospecting, ecotourism, human mental health
Professor Tony Carroll, Griffith University
Biodiscovery in rainforests of the Australia subtropics
Dr Fran Guard, Queensland Mycological Society
Rainforests - more than flora and fauna: the emerging roles of fungi
David Nalder, Quandamooka Yoolooburrabee Aboriginal Corporation
Rainforests of Minjerribah - Cross-cultural Partnerships post Native Title
Dr Catherine Nock, Southern Cross University
Conserving the wild relatives of Macadamia
Rob McCormack, Australian Crayfish Project
Unknown, unloved and critically endangered: Freshwater crayfish of Australia's Subtropical Rainforests
Emma Gray, Queensland University of Technology
Ecology and Status of a New Species of Carnivorous Marsupial, the Black-tailed Antechinus
Spencer Shaw, Brush Turkey Enterprises
The Thin Green Line: Natural regeneration in subtropical rainforest
Sheldon Navie, IVM Solutions
New and emerging rainforest weeds
Steven Howell, PhD candidate University of Queensland / Department of Environment and Heritage Protection
Recovery of subtropical rainforest following disturbance
Harry Hines, Queensland Parks and Wildlife Service
Frogs of Australia's subtropical rainforests: their status and advances in monitoring
Dr Peggy Eby, University of New South Wales
Conserving Grey-headed Flying-foxes - don't shoot the messenger
David Jinks, Gold Coast Botany
Incremental loss in a regulated world. Are we doing enough to reverse the decline of our threatened rainforest flora?
Dr John Stanisic, Honorary Research Fellow, Queensland Museum aka

The Snail Whisperer
Land snails of the subtropical rainforests: the common, the rare and the threatened
Tim Moore, Dept of Environment and Heritage Protection
Dr Tim Robson, City of Gold Coast
Dr Penny Watson
Dr Bill McDonald
Andy Baker, Southern Cross University
Darren Burns, Quandamooka Yoolooburrabee Aboriginal Corporation
Fire & Rainforest Q&A
+ more to come!!!
The 2017 ROSA Symposium is hosted by Healthy Land and Water, a community-focused and science-based, waterway and natural asset management not-for-profit organisation working with our partners to improve the coordination and implementation of best practice catchment management.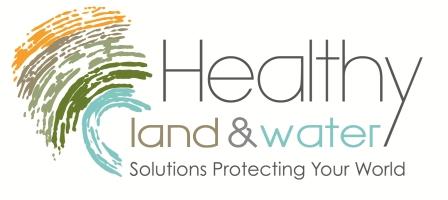 Sponsors - Gold

Sponsors - Bronze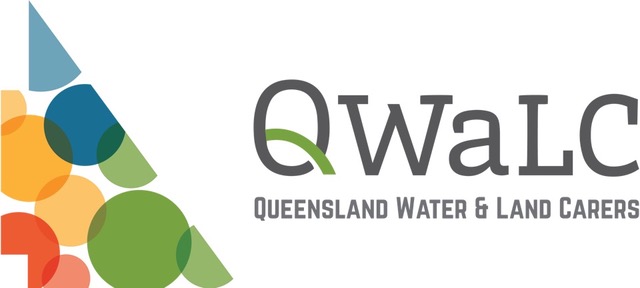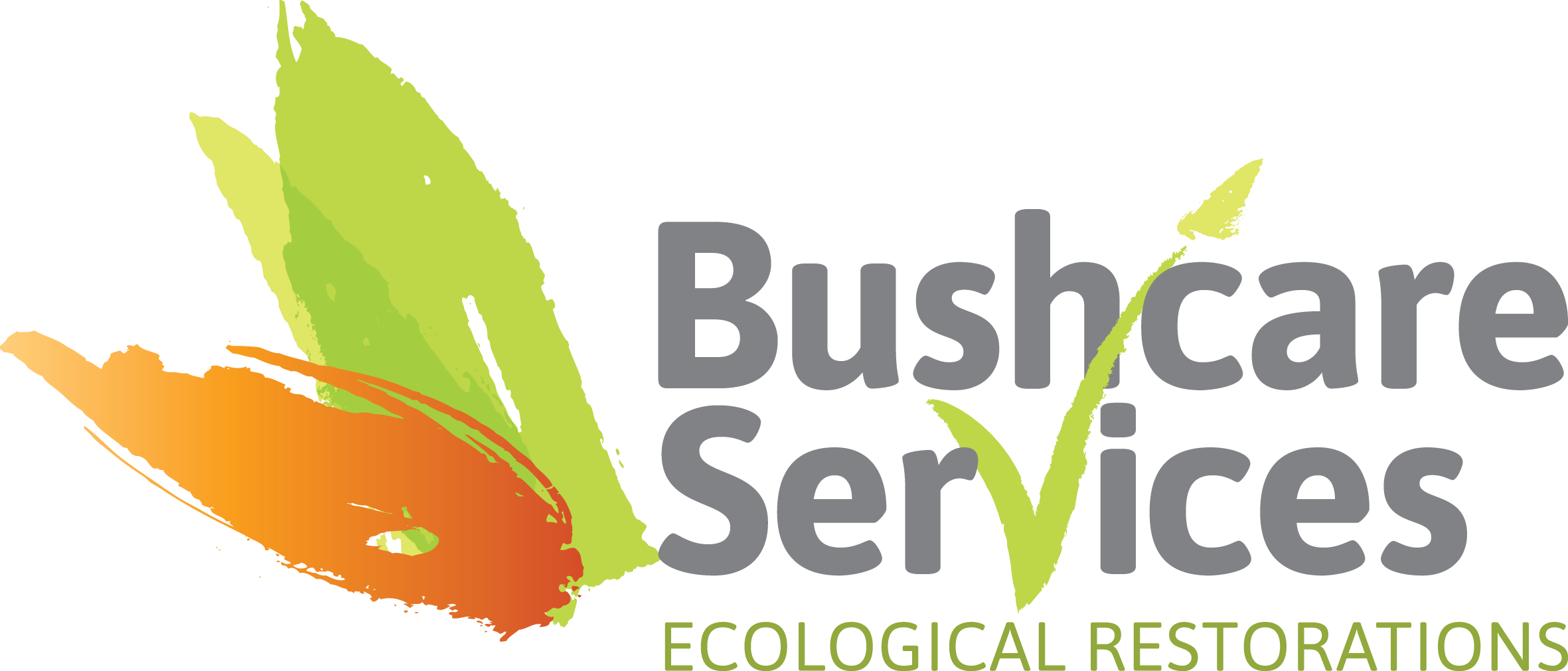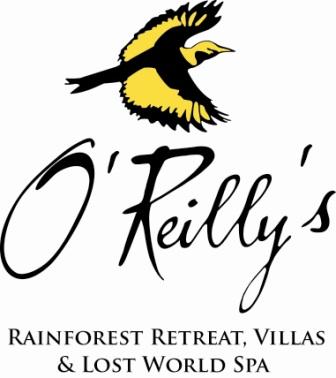 FAQs
What are my transport/parking options for getting to and from the event?
ROSA is being held at the Robina Community Centre & Auditorium on the Gold Coast. The Robina Community Centre and Auditorium is located alongside the Robina Library and Art Gallery and is an ideal venue for functions, concerts, meetings and community events and managed by City of Gold Coast.
The Centre is located at 196 Robina Town Centre Drive, Robina with the Auditorium accessed via the Library entrance.

Plenty of parking is available at the venue.
Public transport is also an option with the Robina Train Station approximately 800m from the venue with a bus link also available. Visit translink.com.au to plan your journey.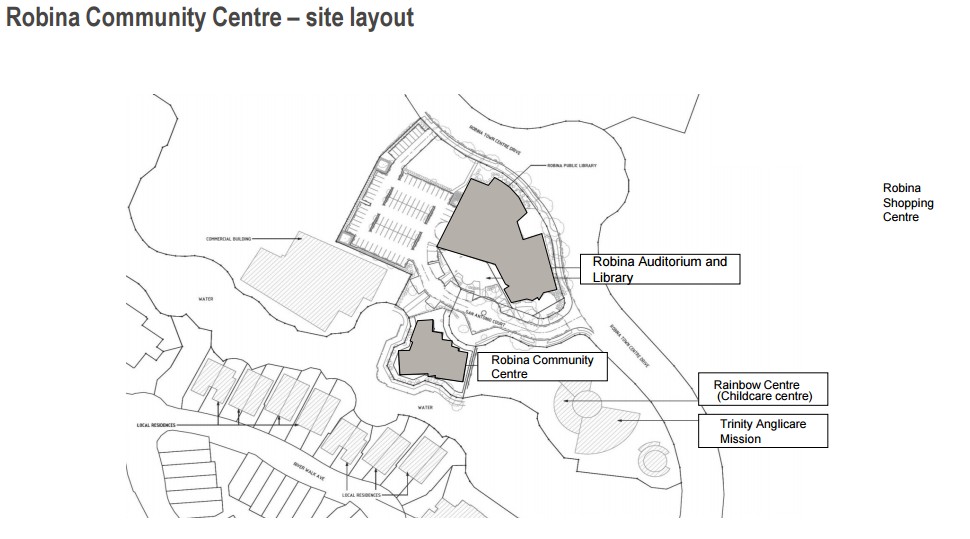 What is the 'Drinks with Rainforest Legends and Dinner Event?
A unique feature of ROSA is the opportunity to mingle with some legends of rainforest conservation before sitting down to dinner and having the opportunity to gain insights from one of Australia's pre-eminent thinkers on conservation, Ian Lowe. This event will be held at the Currumbin RSL on 'The Deck'.
How can I contact the organiser with any questions?
If you have any questions please don't hesitate to get in touch with us via liz.g@hlw.org.au and we'll do our best to answer them.
What's the refund policy?
Unfortunately tickets are nonrefundable except in circumstances where we have to cancel the event.
Do I have to bring my printed ticket to the event?
No - we will have a record of all tickets purchased so ID is all that is needed to confirm your entry.
Is it ok if the name on my ticket or registration doesn't match the person who attends?
You may wish to assign your ticket to an alternative attendee however please let us know by getting in touch with us via liz.g@hlw.org.au .
What is the 'fee' charge for each ticket?
This is the Eventbrite processing fee for each ticket and goes directly to those that run eventbrite. The event is being run as a not-for-profit activity with ticket prices covering costs such as venue hire and catering,
I'm giving a presentation at the event, how do I book tickets?
Please get in touch with liz.g@hlw.org.au to confirm your presentation and attendance arrangements.
Organiser of Rainforests of Subtropical Australia: a Symposium of Science and Practice
Healthy Land and Water is an independent organisation dedicated to improving and protecting South East Queensland's environment.
Working in partnership with Traditional Owners, government, private industry, utilities and the community, we deliver innovative and science-based solutions to challenges affecting the environment.
Our diverse team of scientists and engineers are experts in research, monitoring, analysis, engagement and project management. Our teams restore waterways and landscapes, improve native habitats, manage weeds, protect native species and educate communities on the best ways to improve and protect the environment for future generations.
The combination of scientific expertise and on-ground management works to deliver Healthy Land and Water's mission to lead and connect through science and actions that will preserve and enhance our natural assets and support resilient regions.
Visit hlw.org.au for more information.