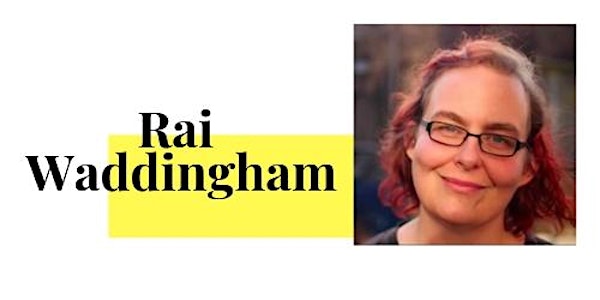 Rai Waddingham- "Rethinking 'empowerment' and 'recovery' (overcoming disemp...
Event Information
Location
University of Melbourne
Level 7 room #704
161 Barry Street
Parkville, 3010
Australia
Refund policy
Refunds up to 1 day before event
Description
Date: Monday February 11th 9.30am – 4.30pm
Cost: Full $110 | Unemployed / under employed $45
Venue: University of Melbourne, level 7 room #704, 161 Barry Street, Parkville, Melbourne
Light lunch included
Trainer: Rai Waddingham
Topic: Rethinking 'empowerment' and 'recovery' (overcoming disempowerment and oppression)
In modern mental health care concepts of 'empowerment' and 'recovery' have become buzzwords, littering the pages of policies, reports and service descriptions. Over time these once radical ideas have lost some of their zing and, at worst, become associated with experiences of individualisation, pressure and blame when recovery becomes yet another thing someone can 'fail' at. This workshop looks critically at the way empowerment, recovery and similar terms are used within mental health services. Taking inspiration from civil rights movements, we will explore some of the ways in which services - and the language used - can be disempowering and oppressive for consumers, family members and practitioners who want to support people in their lives. Importantly, we will look at ways we can work together to reclaim our experiences, narrative and lives - creating opportunities for meaningful empowerment and connections.
If you have any queries please contact cpn-info@unimelb.edu.au
Rachel Waddingham is a writer, web designer musician and an experienced freelance international trainer and consultant specialising in innovative ways of supporting people who struggle with extreme states (including 'psychosis', 'dissociation' and post traumatic reactions). As well as having over 12 years of experience within the adult mental health field, she also has particular expertise in working with children, young people and people in prison who hear voices/see visions. Rai has completed her 3 year training as an Open Dialogue Practitioner, having worked within Open Dialogue UK's clinic and an Open Dialogue Service in the NHS. Rai believes passionately that people need a range of alternatives to help them deal with distressing experiences, and feels lucky to be able to use her personal and professional experience to create some of these.
Date and time
Location
University of Melbourne
Level 7 room #704
161 Barry Street
Parkville, 3010
Australia
Refund policy
Refunds up to 1 day before event