QLD | Executive Women in Business @ Clayton Utz - Thursday 13 June 2019
Description
Following the outstanding success of the first edition of our Executive Women Series in 2018, the French-Australian Chamber of Commerce Queensland Chapter is pleased to invite you to its second Executive Women in Business event in Brisbane on Thursday 13 June.
On this occasion we have the honour of welcoming Christine Blair, Vice President - Research & Development at Infinite Electronics, Pascale Toussat, General Manager - Human Resources at ANL (CMA-CGM), and Laura Campbell, Partner - Digital Transformation, Strategy & Marketing Optimisation at Deloitte Digital.

For this event, we are very proud to partner with our Corporate member Clayton Utz, who was awarded the 2018/19 WGEA Employer of Choice for Gender Equality citation for the fifth consecutive year.
The event will include drinks and canapes kindly provided by our host.
OUR SPEAKERS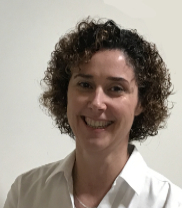 Christine Blair | Vice President - Research & Development, Infinite Electronics
With 23 years' experience in the telecommunication industry, Christine Blair has developed expertise in conceiving and leading the development of new product ideas and their transformation into numerous successful differentiated products that offer a high-value proposition. She has extensive experience in leading multinational teams, which have included members of Australian, Chinese, American, Canadian and various European backgrounds.
She is the Vice President of Research and Development for Infinite Electronics, a leading global supplier of electronics components with a portfolio of 11 brands offering wired and wireless products.
Christine graduated from the Australian Institute of Business with a Master in Business Administration and she holds an Electronic Engineering Degree from the Institut Supérieur de l'Electronique et du Numérique, a leading institution in France. She was born in France and has worked in various countries (UK, Australia and US) before settling in Australia in 2008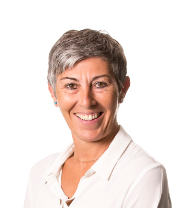 Pascale Toussat | General Manager - Human Resources, ANL (CGA-CGM)
Pascale Toussat was born in France and has been in Australia since 1991. She called herself a 'fraussie'. She first came to Australia for her holiday and then managed to secure a role with a French Chemicals Company call Rhone-Poulenc in 1991.
With a Graduate Diploma of Business (Human Resources Management) undertaken at Swinburne University in 2001 she has experience across multi-national (Rhodia), shipping (CMA CGM Group), software engineering (Thales), sales and distribution-driven organisations (MYOB, AGL).
Pascale firstly joined the FACCI VIC Chapter board with Rhone-Poulenc in the mid-1990s and after a 4-year family experience working in France between 2001-2005 she returned to the FACCI in 2015 and is part of the Federal and VIC Chapter boards. With over 15 years working in HR in Australia she acts as the HR Advisor for the Federal Board.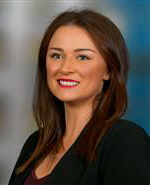 Laura Campbell | Partner - Digital Transformation, Strategy & Marketing Optimisation, Deloitte Digital

Laura is a Partner in Deloitte Digital, based in Brisbane, with over 17 years' experience leading digital, marketing strategy and transformation programs in the financial services industry. She is now co-leading a dynamic team of over 80 experienced consultants ranging from developers to strategists. After graduating from QUT with a Bachelor in Business, Marketing and PR, she went to take roles in marketing, gradually specialising in financial services, and increasingly driving digital transformation in these organisations. She joined Deloitte in 2016.
OUR PARTNER