QLD | Bastille Day Business Breakfast 2018 with Dr Glen Richards @ Sofitel...
Description
The French-Australian Chamber of Commerce in Queensland is delighted to invite you to its traditional Bastille Day Business Breakfast on Friday 20 July.
The breakfast is held annually to celebrate France's National Day which commemorates the storming of the Paris prison known as the Bastille on the 14th of July 1789. The event, kindly sponsored by our Patron members Veolia and Holding Redlich gathers the French and Australian business communities in a relaxed yet stylish setting at the Sofitel Brisbane Central, well known for its French flair.
This year, we have the privilege of welcoming Dr Glen Richards, Entrepreneur, Investor and 'Shark' on Shark Tank Australia, to the stage. We look forward to welcoming you, your colleagues, staff members and guests on this special occasion.
OUR KEYNOTE SPEAKER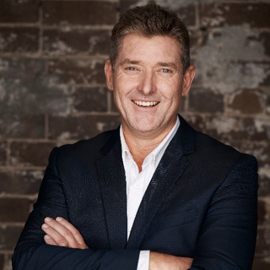 Dr Glen Richards | Founder & Managing Director of Greencross and Co-founder & Director of Mammoth Pet
Growing up on a grazing property near Richmond NW QLD is where Glen's love and passion for animals began. His parents owned a number of properties and farmed sheep and cattle. At 27, Glen bought a small vet practice in Townsville and within 10 short years, had developed five vet clinics and a large format pet store in Townsville as well as two veterinary hospitals in China. From there, he went on to build a multi-million-dollar integrated pet care empire, Greencross, which now operates more than 160 veterinary hospitals in Australia and New Zealand.
Greencross is also Australasia's leading specialty pet care retailer, with more than 230 stores operating under the brand names Petbarn and City Farmers in Australia and Animates in New Zealand. The company employs over 5,500 employees including veterinarians, nurses, retail team members and managers.
Since moving from an executive role, Glen spends his time as a professional investor, mentor, and director with a number of companies. Glen also continues to help foster early stage businesses including his Shark Tank investments through active mentoring, investing and strategic planning sessions. Read full bio here.
Dress Code: Business attire
* Please contact us by Friday 13 July noon for any special dietary requirements.
OUR MAIN SPONSORS

OUR PARTNERS