Description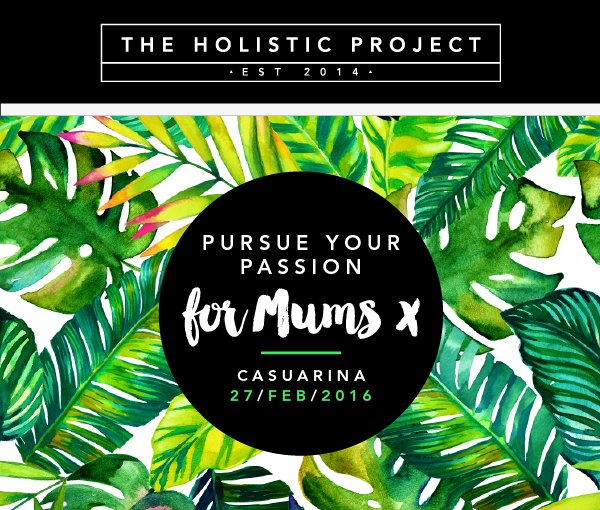 We invite you to join us in celebrating YOU, the multipassionate mumpreneur and many more like you, in following your dreams and creating your best life - kids in tow and all!
Following the success of last year's sellout 'Pursue Your Passion' under the tipis at beautiful Bangalow, we are excited to bring you 'Pursue Your Passion For Mums'!
This half-day event, set in the gorgeous, beachside town of Casuarina on the Tweed Coast, is designed to provide support, encouragement and advice to mums and mums-to-be looking at pursing their passion projects, small business ideas, creative callings, and career ambitions.
Lead by our incredible MC, television personality Shelley Craft, you will hear from FIVE inspiring speakers, each well-respected in their fields, as well as enjoy live music from Triple J Unearthed artist Jackson James Smith, gourmet canapes, incredibly awesome goodness bags, and meet like-minded soulful mamas (and mamas-to-be), all in a garden party setting at this exclusive beachside location!
WHEN: Saturday, 27 February 2016
TIME: 2-5.30pm NSW tine
WHERE: Osteria, 1 Barclay Drive, Casuarina, Northern NSW
COST: $99
OUR SPEAKERS
+ MC – Shelley Craft


+ Victoria Beattie and Emma Henderson, founders of The Beach People


+ Kimberley Welman, Fitness Motivator & founder of Stay Strong Mummy


+ Tahl Rinsky, Photographer & Yogini


+ Dani Stevens, Food & Fitness Motivator




AT THIS EVENT YOU WILL FIND THE INSPIRATION TO:
• Get going on your beautiful business or career path
• Create balance amidst chaos
• Tap into your creative muse
• Create your own version of balancing it all
• Be more empowered to say "no" to guilt, and "yes" to you!
• Strategise for success
• Nurture your "whole" family health
• Reduce overwhelm
• Remove expectations of roles, time and energy
• Remember your femininity
• Set and follow through on intentions
• Reclaim your natural entrepreneurial roots
• Live your best life!


THIS EVENT IS FOR YOU IF:
• You are a mum or mum-to-be wanting to know how to balance motherhood with your ambition
• You are a mum with a brilliant idea or hobby and are ready to turn it into a thriving business
• You are a mum with an established business looking for further guidance and inspiration
• You are a mum returning to work and in need of support in your decisions and direction
• You are a grandmother or mum-like figure who is ready to take their dreams off hold
• You are not a mum, but may be one day, and you'd like insight into how you could manage it all and still feel fulfilled
• You are not a mum, not planning on being one, but you would like to support other women in living out the path of their passions
If you had an "aha, yep, that's me" moment when reading any of the above then this event is JUST FOR YOU!
As mums ourselves, we can't recall how many times we've put ourselves last. Like you perhaps, we experience it on a daily basis! We have the last shower; we make three cups of tea before we even taste one; we are the last ones to get ready; we cancel our plans due to teething pain and overtiredness… and the list goes on!
The New Year brings a perfect time to step it up with your intentions and goals of birthing your creative ideas alongside your own journey of motherhood. At Pursue Your Passion for Mums, you'll learn the art of juggling business, passion and kids from our five supermum speakers and MC, to and show you how it is possible to have a healthy, holistic and harmonious family life without compromising your dreams.
SPEAKER PROFILES


Shelley Craft
You've seen her grace our screens for years – funny, charming, talented, charismatic and warm. Shelley Craft is no different in real life. She is the real deal (and a super mum!), and we are REALLY, ridiculously excited she will be joining us again in February as our event MC! Shelley actually focused on the idea of pursuing her own passion following our original Pursue Your Passion event last year, an idea she realised in front of our 200+ audience and actually followed through with! You can read about it in her testimonial below.
The Beach People
They say sisters make the best friends, but for these sisters it's also true that they make the best business partners. And so is the whirlwind success of Victoria Beattie and Emma Henderson, making waves across world with their popular luxe seaside essentials brand The Beach People. We are so excited to bring the story of these inspirational entrepreneurs and mamas to you, as they share their journey of creating their highly popular and purposeful products, talking all things balancing business, roles within the business, motherhood and passion.
Stay Strong Mummy
She's a blogger, fit mum, healthy living advocate and instagram superstar, and we very deservedly tip our hats to Kimberley Welman - mum of three kids within 19 months! Through her brand, Stay Strong Mummy, Kimberley encourages mums to be strong inside and out, offering resourceful articles on health, nutrition and fitness, and inspiring products. Kimberley will be enlightening us on how mothers can nurture their whole family health, whilst still maintaining focus on (very importantly) their own self-care.
Trinsky Yoga
Brimming with creativity, calm and collectedness, Tahl Rinsky proves that multipassionate mamas don't have to just choose one path when it comes to their careers and talents. The yogini, portrait photographer and founder of Trinsky Yoga is mum to three and lives an inspired life practicing and teaching yoga simultaneous to capturing beautiful moments on film. Born in New York and raised in Israel, Tahl now calls Byron Bay home. Tahl will speak about her journey, to help inspire you to feel empowered to know you too can pursue more than one passion in life, and glean inspiration as to how to manage to do so with children, whilst still focusing on your own journey of self-discovery.


Dani Stevens
Dani is a fitness and food motivator, a health enthusiast and a stay at home mum of four who loves to inspire others to achieve a happy and healthy mind and body. Early on during motherhood Dani became really inspired to share her stories with others and show how her, a real woman just like anyone else, could take charge of her eating and fitness to look and feel her best every day. Through her website and blog Dani shares her journey on living a full and healthy life, including interviews she has done with other leading influential and inspirring leaders in the health arena. She is also an ambassador for a number of well-known national and international lifestyle brands. Dani will share with you how you too can turn your passion into a successful brand, whilst maintaining your health and balancing motherhood.
---
MAJOR SPONSORS OF THIS EVENT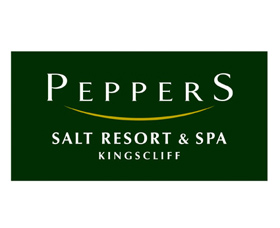 WHAT PEOPLE ARE STAYING ABOUT PURSUE YOUR PASSION & THP
"There is nothing more empowering than hearing of another woman's success - it is even better when you are face to face with this woman, hearing her story in her own words. The realness of every THP event I have attended has blown me away. You hear it all - the joy, the struggles and you leave feeling refreshed, supported and most importantly, inspired. Kristal and Helena have this magic about them, they bring together the most authentic events and can offer practical advice and encouragement. I know the other women I have met at these events have felt the same and I have made some really beautiful connections with new friends. No matter where you are in your journey you will leave feeling inspired to create and to do it in a really grounded way. "
- Angela McCarthy, Luna & Lace
"What an absolute pleasure to work with two incredibly passionate, inspirational and caring women that wake up each morning with the purpose to spread positivity, connection, creativeness and encouragement to other women. Wow! We were honoured to be a part of the very successful Pursue Your Passion event that was held under our giant tipis in Bangalow. More than 200 soul sisters brought together to connect and be inspired to find their path and embrace the journey. Over a year later I still have women that attended this event talk about the incredible atmosphere and motivation they went home with, myself included. Keep on sharing your passion, it does make a difference."
- Carmen Finch, SamiKata Tipi Events
"Working with Helena and Kristal was a true delight. I was honored to be a part of the first Pursue Your Passion event as the MC. I was truly inspired by not only the line-up of guest speakers the pair had organised, but the location, the setting and the energy that was created in the room (tipi), so much so that I DID pursue my passion post event and created Animals Rock, my new kid entertainment concept.
Thank you for trusting me to guide your event and creating an environment that did truly inspire."
- Shelley Craft, Television personality
---

Tickets are strictly limited. Please book early to ensure your place at this inspiring event!
For more information visit www.theholisticproject.com.au or email info@theholisticproject.com.au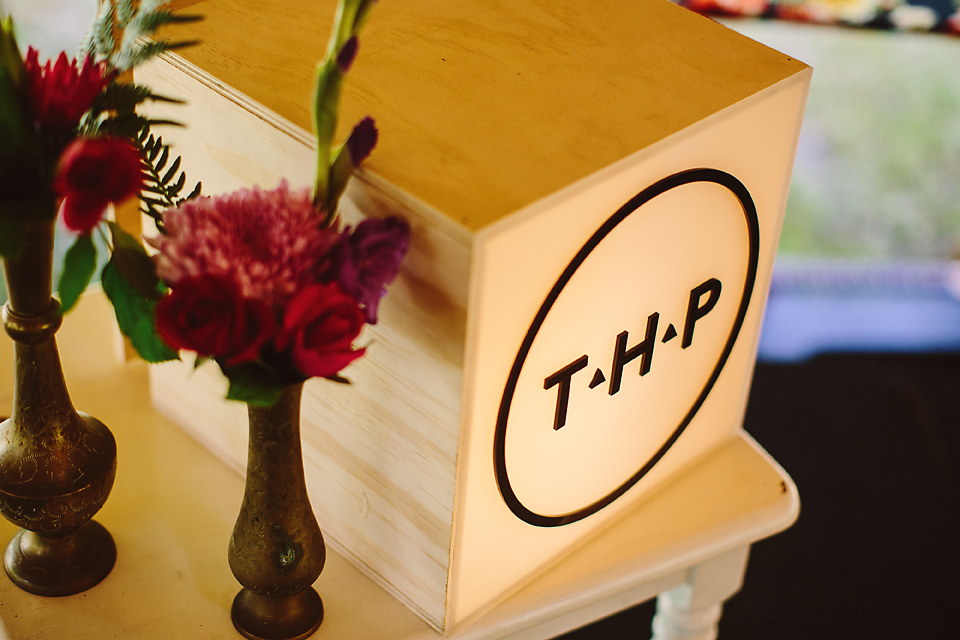 ---
About The Holistic Project
The Holistic Project (THP) create events with purpose, specialising in positive lifestyle and health and wellbeing seminars. Our events aim to inspire, motivate, nourish, educate and challenge.
THP is a collaboration between Helena Event design & Styling and Positive Peeps. Driving the collaboration are two old friends – Helena and Kristal – on a mission to help facilitate positive change by making personal development opportunities accessible to a wide audience. The girls have combined forces to create events to inspire, motivate and nurture, and ones that help people tap into the unlimited potential they possess, using it to live abundantly amazing lives!

FAQs
Can I bring my children to the event?
As this event is a 2.5 hour sit down information seminar it is not suitable to bring children, however being young mothers ourselves we do understand if breast or bottle-fed babies are requried to come along for that reason. We ask that mothers bringing along babies are mindful of others around them.
Where can I contact the organiser with any questions?
info@theholisticproject.com.au
I have special dietary requirements. Can you cater to my needs?
We sure can. Please email us your dietary requirements to info@theholisticproject.com.au no later than 19th February.
What is the refund policy?
Tickets are non-refundable