Location
The Thorn 3071
300 Collins Street
Thornbury, VIC 3071
Australia
A Reggae festival for all ages
About this event
Rasta lion wear invites you to a reggae festival for all ages
Pull Up Selector Festival at The Thorn 3071
300 Collins St, Thornbury
Saturday October 29th, 11am to 2:30am
Headline acts: CECILE & DYNAMQ
3 different rooms, 1 beer garden.
2 sound systems
20 DJS
4 live bands
Family friendly, bouncing castle, face painting and lots of fun for kids!
BEER GARDEN: powered by HOUSEWIFE'S CHOICE SOUND SYSTEM
DJs and selectors playing reggae // dancehall // afrobeats // amapiano // ska // roots // jungle
JESSE I
AL GOOD
VERSE@ILLE
DJ PIT
HOUSEWIFE'S CHOICE CREW: MISS FEE, BELLYAS, ANITRA
SISTA SARA
TROUBLEMEKKA
ANDY ITES
SISTA ITATIONS
LEGGO
DJ KUDOH
DJ DEMIZE
HAWK I
DJ DAWN
JUNIOR JUPP
DJ NADINE
QUASHANI BAHD
ROOM 1: Rastaman Yard, powered by ADRIANS WALL SOUND SYSTEM
DYNAMQ - DYNAMQ SOUND SYSTEM (AFRICA)
ADRIANS WALL WITH FULL CREW:
ITAL MAGNUS
IRIE VIBE
TAMEN
DJ MAARS
ROOM 2: Pull Up Yard, featuring live bands and artists
CECILE (Jamaica) Ft Dj Outkast
THE PUSH BAND (Reggae)
KOFI KUNKPE (African drumming & music instruments)
AFRO MOSES with full band
BOB SIMON
Workshops and dance classes:
West African Traditional Dance with Kwame Tosuma and Lerato Masiyane
Jamaican Reggae and Dancehall with Chuby Dice and Kitty Cat
Dance classes by Nadiah NfuZion and Brisbangarang from Brisbane
ROOM 3: Yute Yard, featuring music activities, pool & games
KOFI KUNKPE - African drumming & music instruments
Boss Man food truck
Market stalls
Peace, Love and Unity vibes
FAQs
How do I purchase tickets to The festival?
Via this website, through our partners Eventbrite or at the entry to the festival (unless sold out prior). Sign up to our newsletter for ticket updates. rastalionwear@hotmail.com
Can I come to the festival without a parent or guardian if I'm under 18?
Persons under the age of 18 MUST be accompanied by a parent or guardian. Under 18 tickets can only be purchased with an adult ticket or by an adult who already has a ticket. Under 18 attendees MUST arrive and be wrist-banded with the "responsible adult" who purchased the ticket.
Is there a set time, map and festival program?
Yes, these will be published online in the weeks prior to the event.
Is there alcohol or Food on site and can I bring my own?
There are bars within the main arena serving both alcoholic and non-alcoholic drinks. BYO alcohol is not permitted. Food will be available both in the venue Bar and food truck by Boss Man Food.
What if it rains or there is severe weather?
Rain or shine, the show will go on!
General refund policy: no refunds
COVID-19 refund policy:
If we have to cancel due to COVID-19 in 2022, we will reschedule the Pull Up Selector Festival and your tickets will roll over to the new dates. If you are unable to attend the rescheduled event you can request a refund on your ticket once a cancellation has been announced.
We guarantee refunds of 90% of your ticket in this scenario. The 10% COVID-19 cancellation fee is retained to help cover all the planning and investment that goes into making Pull up selector happen.
Insurance companies sadly refuse to cover COVID-19 event cancellations, so the 10% means Pull up selector festival can live on and support the community who help make our festival happen.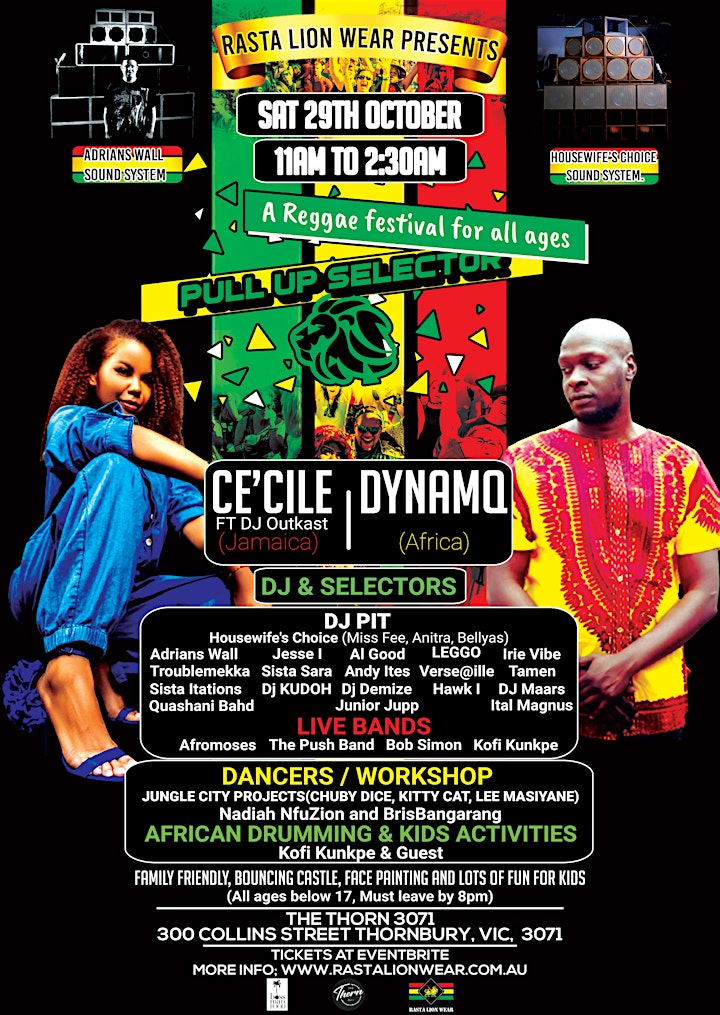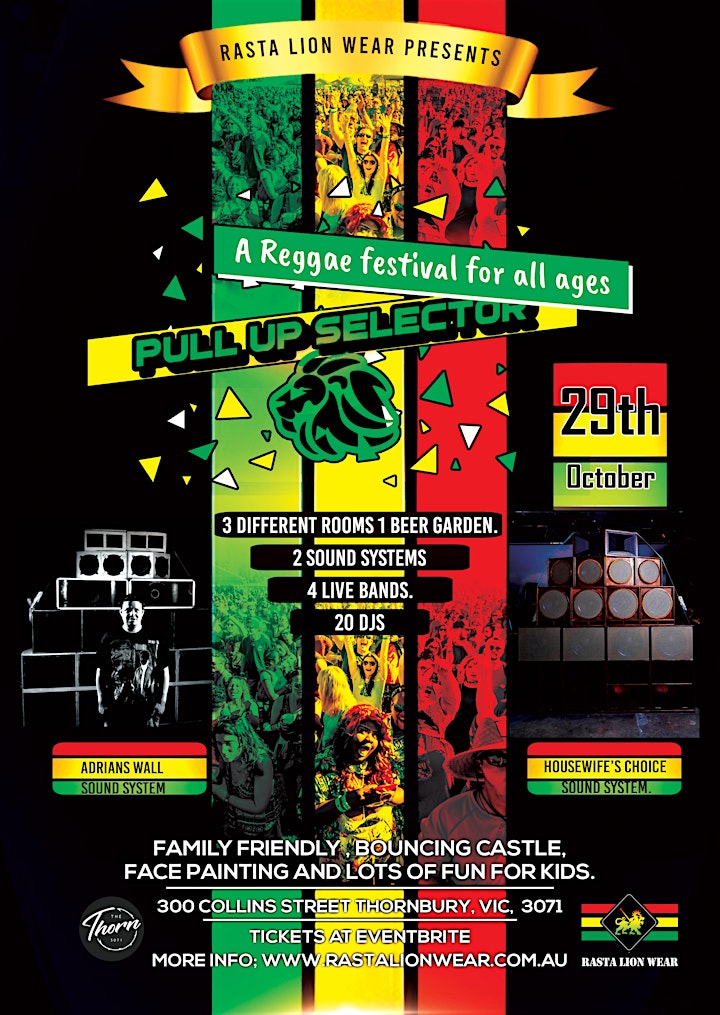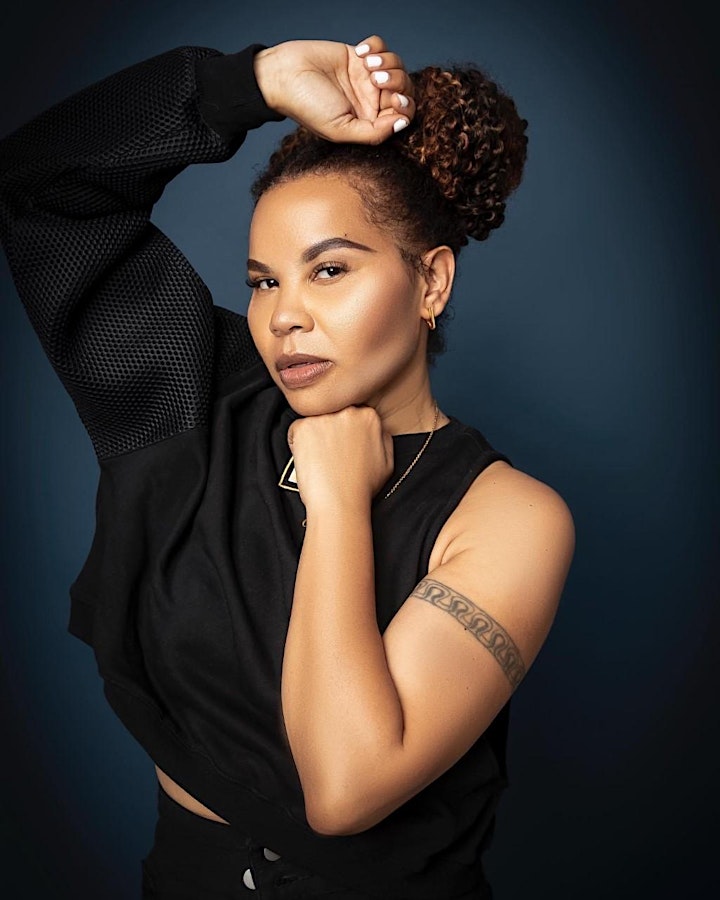 CeCile "Dancehall Diva"'s Bio
Arguably the most stylish, creative and talented female in Jamaican music Ce'Cile is dancehall's diva.
Add substance to her cutting edge style, and you have the witty, sometimes controversial and always entertaining lyrics in her many hits including "Changes", "Can You Do The Work? (featuring Sean Paul)", "Ride or Die" and "Im Waiting".
Ce'Cile has toured as far away as Australia (twice) and has also graced the stages of many of America, Europe and the Caribbean's top festivals including Germany's Summerjam and California's Reggae on the River. Her latest single "Wanna Ride ft. Kalado" is creating quite a buzz on pop radio.