Public lecture: The language creators: Who does what when a new language emerges?

Tuesday, 28 November 2017 from 6:30 pm to 7:30 pm (AEDT)
Event Details
Join us for the 2017 CoEDL Summer School public lecture on Tuesday 28 November:
Public lecture: The language creators: Who does what when a new language emerges?
We all know that languages change, and that new languages must come into being sometimes – but how? Why do some languages change a little and others change a lot? In this talk I will trace how a new Australian language, Light Warlpiri, emerged in the Northern Territory in the last 40 years. Words and grammatical patterns in Light Warlpiri come from three languages - Warlpiri, English and Kriol (a creole language spoken in the north of Australia), and they combine together in clearly structured ways. How did this happen? Children learn to speak the way other people speak to them, so the seeds of the new way of speaking must have been in the way adults talked. But in learning any language children say things that adults don't say. For example, if an English-speaking child says "nail polish me!", we can see  that the grammatical pattern the child uses is not what an adult would say, yet it has all the ingredients of English. Most often, the children later change and use the same patterns that adults use to them. But sometimes they don't change, and instead speak with each other in their own way, and the changes stick. I will outline the contributions of adults and children to the emergence of Light Warlpiri, and show how, on the one hand, the children did speak the same way that adults spoke to them, but on the other hand, they also made some changes that stuck with them and are now part of the new way of speaking. I will suggest why this happens in some communities and not others.
---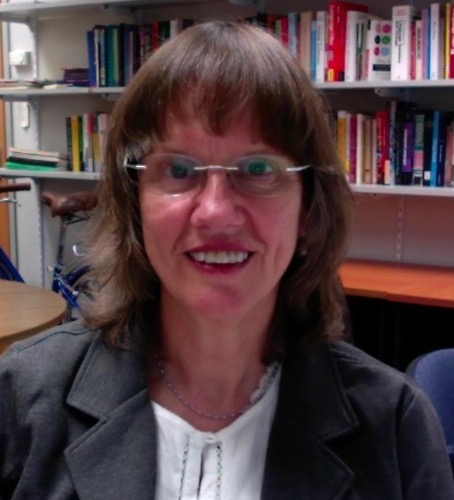 Professor Carmel O'Shannessy
School of Literature, Languages & Linguistics, The Australian National University 
Associate Investigator, ARC Centre of Excellence for the Dynamics of Language
Carmel O'Shannessy is a Lecturer in the School of Literature, Languages and Linguistics at the Australian National University, having moved there from the University of Michigan, where she had been since 2007. In the 1990s her background as an ESL teacher and Applied Linguist took her to work in remote Indigenous schools in Australia's Northern Territory, in the areas of Indigenous language maintenance and education. While working in the Warlpiri-English bilingual education program in the Warlpiri community of Lajamanu she noticed what sounded like extensive code-switching by younger speakers, and with the community's approval was keen to investigate how young people were speaking. She subsequently completed her PhD in Linguistics at the University of Sydney (Australia) and the Max Planck Institute for Psycholinguistics (The Netherlands) in 2007, with documentation of the genesis and development of Light Warlpiri, a mixed language that had recently emerged in the community. Within the areas of language contact and change and language acquisition, her research continues to document children's bilingual acquisition and maintenance of Light Warlpiri and Warlpiri. She is especially interested in the roles of children and adults in contact-induced language change. She also documents traditional Warlpiri songs. Carmel has been involved with languages in remote Indigenous communities in Australia since 1996, in the areas of bilingual education and her current research.
---

When & Where

HC Coombs Building, Lecture Theatre
9 Fellows Road
Australian National University
Acton, ACT 2601
Australia

Tuesday, 28 November 2017 from 6:30 pm to 7:30 pm (AEDT)
Add to my calendar
Organiser
For any questions about this event please contact the organisers via email: coedlevents@anu.edu.au