PTGAA VIC 2019 EOY Function & PD- Royal Botanic Gardens
About this Event
The PTGAA cordially invites all Members to our 2019 end of year function !
Join us for a Free private walking tour, lunch at the on-site Jardin Tan Vietnamese Restaurant (Vue Du Monde Group) and a talk by special Guest, Peter Churchill, son of the last Director who with his family lived on site at the former Director's House ! We hope you stay on for the optional networking Lunch at the on-site restaurant at Jardin Tan (order&pay on the day)
AGENDA:
09h45 Welcome & Overview of Visitor Experience Options for our clients -Visitor Experience Management Team-- Birdwood Ave Melbourne (FREE)
10h30 Guided walking tour of key collections of Royal Botanical Gardens (FREE)
12h00 -Talk by Peter Churchill, son of former director David Churchill. " Growing up in Gardens House in the 1980s" (House now known as The Director's residence) Venue : The Rose Pavilion - opposite Gardens House (Closest entry is Main entrance off Birdwood Ave)
13h00 Optional PTGAA Lunch at on-site restaurant - Jardin Tan, Main Visitor Centre, Birdwood Avenue- at own Cost
14h30 onwards -
- Members free to explore the Gardens further at leisure or - purchase a ticket for GE Explorer tour. Departs every 30 minutes until 16h30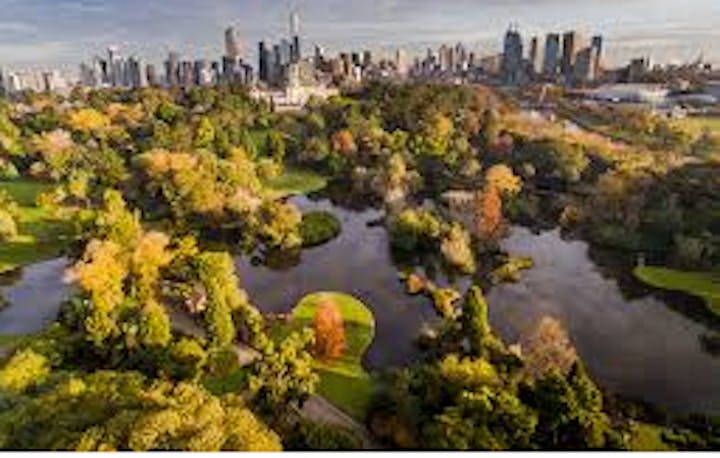 The Rose Pavillion- Venue for special Talk "Growing up in the Gardens", by Peter Churchill.