Description
Rentvesting; the smart strategy

Rent where you want to live

& invest in the best growth areas.
If you are not yet a home owner and want to begin building your property portfolio, then rentvesting is a strategy to get you started sooner. It will help you reach your goals of future financial security.

No need to compromise your lifestyle; rent where you want to live and invest in affordable growth areas.

Our workshops are suitable for beginner or advanced investors, so if you are planning to start your property investing journey or want to expand your portfolio before the end of 2018 then our workshop will help you get there.

You will learn

the essentials of property investing from the experts

the best investment locations


where the affordable properties are

the essentials of rentvesting
No time to do all the research?
our expert speakers will share their knowledge and research

you will learn which strategy aligns with your goals

we can help you find out your borrowing capacity to invest
Master Investor
Ian Hosking Richards reveals the success strategy that has helped our investors grow their portfolios.
Property Strategist & Advisor

Lindy Lear will teach you the essential investment criteria to use.

Y

ou'll leave the workshop

feeling confident and knowledgeable on how to grow your property portfolio in 2018 and take home a
free copy of Ian Hosking Richard's book 90 Minutes to Property Success.
Bookings are essential and refreshments provided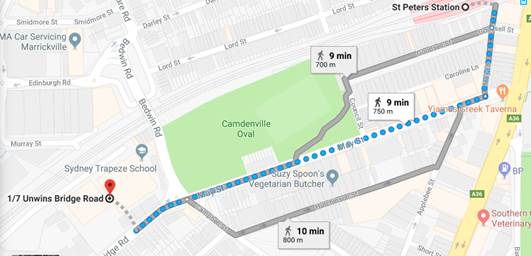 Studio 3 is at the back of Building 4 behind the climbing gym. Plenty of Carparking onsite. Go straight to the back of the complex, down the ramp and park immediately on the left. Also 9 mins walk from St Peters station.