Join us at Eramboo Artist Environment, nestled in Sydneys beautiful bushland for this one day Cyanotype workshop.
About this event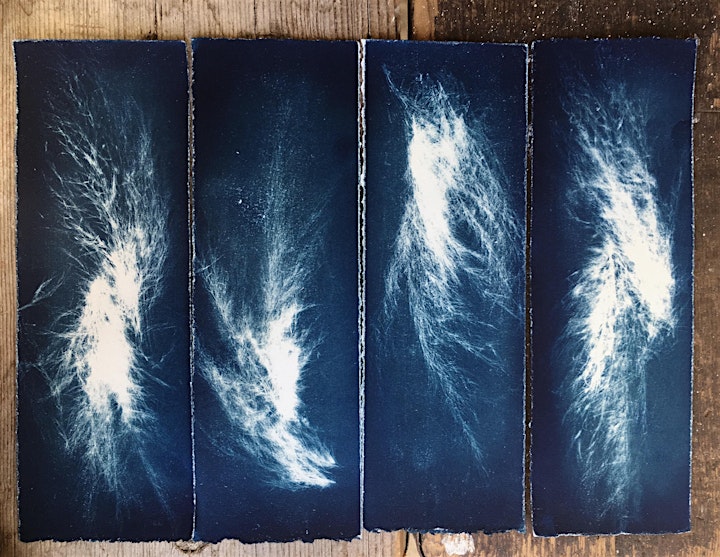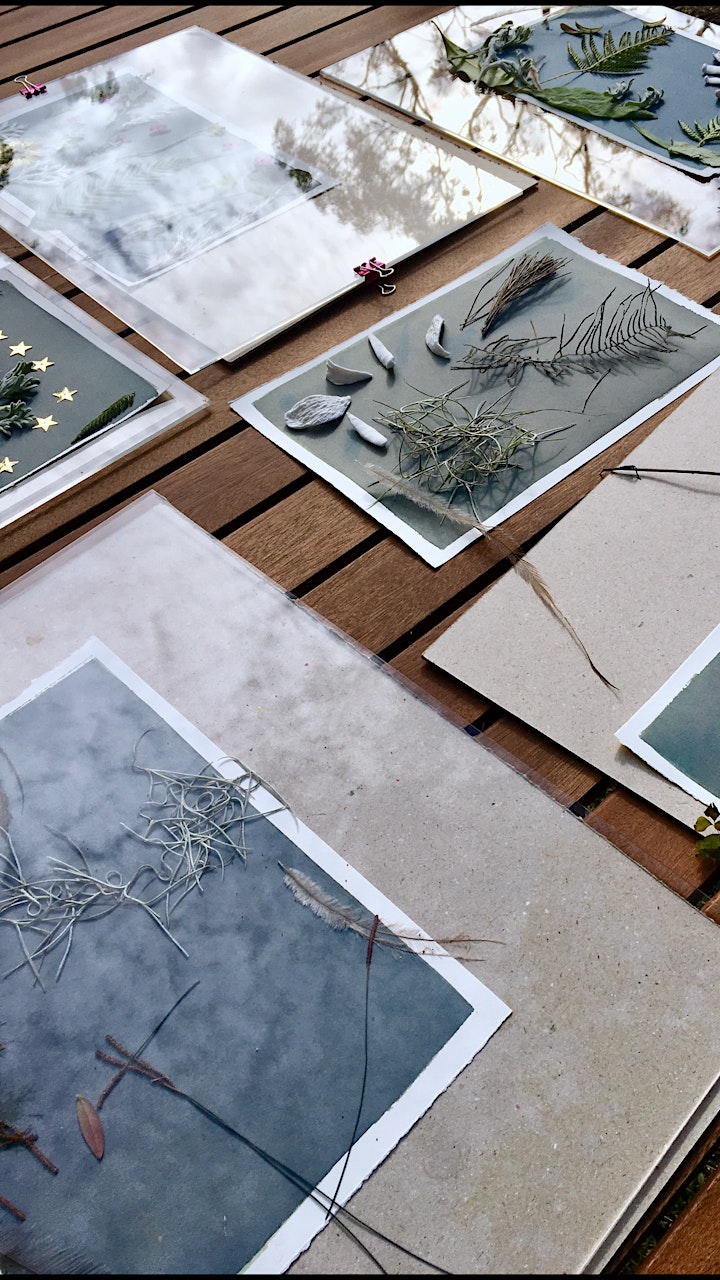 Join us for this immersive full day workshop, facilitated by local artist Eleanor Amiradaki, on Saturday 14th November 10am - 3pm.
Participants will create a range of prints in response to the surrounding landscape at Eramboo Artist Environment, nestled in Sydney's stunning bushland!
Cyanotype is a photographic printing process using the sun to produce beautiful Prussian blue images. This process is experimental in nature and there are multiple techniques which can be used & combined in a myriad of ways to achieve wonderful original artworks.
Suitable for beginners looking for a creative experience, practicing artists who would like to explore a new medium and everyone in-between! A perfect combination of nature, alchemy, art and connection.
On the day we'll discuss and work through:
- Mixing the cyanotype chemicals and coating our paper. There will be pre-coated paper ready to go too.
- Making exposures with sunlight using found objects in nature, negatives and handdrawn images.
- A variety of options for toning cyanotypes to differing colours and hues
- A selection of 8-12 prints including two larger scale works (A3)
_____________________
Full Day Workshop
Saturday 14th November
$245 (all materials provided)
Ages: 18 +
BOOKINGS ESSENTIAL (Places limited to 8 students)
Tea, coffee & and delicious snacks will be provided to keep our creative juices flowing! Please just bring a light lunch and a water bottle. Closed shoes are appropriate for walking in the bush and studio saftey.
_____________________
About the Tutor:
Eleanor is Sydney based artist whose practice encompasses installation, printmaking, drawing and photography. Influenced by archetypal psychology and the rituals of the everyday she explores the intimate interior landscapes and thresholds we reside in, and move between. Inspired by the interplay of the natural world and the creative gesture, she enjoys sharing elements of her practice with others and facilitates a range of classes and workshops.
Eleanor holds an honours degree in Visual Communications and Master of Art at UNSW Art & Design. She is a recent finalist in the Ravenswood Women's Art Prize & Hornsby Art Prize.
_______________________
COVID POLICY & SAFTEY: Eramboo Artist Environment is up to date on all government safety protocol. Strict precautions are taken to ensure a safe learning environment for staff and students.
REFUND POLICY: As materials are purchased and prepared in advance I hope you can appreciate that we are unable to offer refunds. In the event you are not able to attend the workshop or the workshop is cancelled for unforeseeable issues (out of the organisers control) you will receive a credit note which can be used to attend a future workshop.