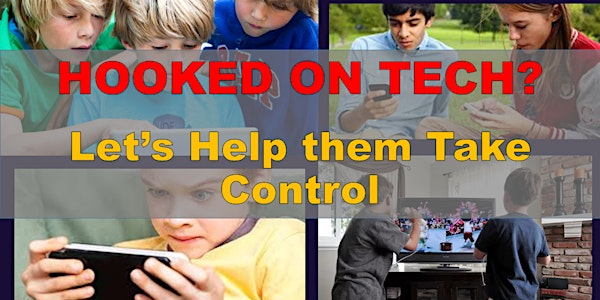 Preventing Device Addiction - A Workshop for Children & Youths
Location
Castle Grand Function Centre
14 Pennant Street
Castle Hill, NSW 2154
Australia
Description
Are your children spending too much time on digital tech devices?
Do you want them to know the negative effects of too much tech?
Do you want them to be SMART tech users?
This workshop is designed for children (10 yrs and older) and adolescents to gain knowledge about the adverse health effects of valuable tech gadgets that help us communicate, learn and make our lives easy and fun. It is about developing a positive approach to the negative effects and empowerment with knowledge.
Dr. Bandara, a former academic clinical researcher and a senior manager in the NSW Health system has several years of recent experience teaching children and holds a valid Working with Children permit. She will deliver this session jointly with her nephew Sachi Bandara who is about to start undergraduate studies at the University of Sydney. Sachi, a School Captain last year, is currently in Canberra conducting the National Youth Science Forum - a wonderful opportunity he won after participating in the event last year. Sachi wants to be a role model and help youngsters to achieve the best in life, sharing Dr. Bandara's passion to help people protect health.
Dr. Pri Bandara will discuss the scientific knowledge about the negative side of tech dependence in a manner appropriate for children. Participants will be divided into two groups based on age to conduct interactive sessions effectively. The session will also include an introduction to developing mindfulness using meditation techniques.
Objectives of the session:
Educate children on the health (mental & physical) and social impact of too much tech

Encourage a positive approach to the need to control device use and developing a balanced life

Challenge them to put things into perspective and take control

Inspire to become focused and empowered
Convenient Castle Grand venue in central Castle Hill. Pioneer Room 2.
2.30 - 4.30 pm, Sunday 12th February 2017
What to bring? A water bottle and a yoga mat/towel
$35 for the first child and $10 for additional children of the same family. Parents are welcome to join as observers (at the back seats) at no extra cost, but subject to seating availability.
Prior booking is essential as there will be no ticketing at the door. Tickets via this page or by contacting the organizer via email below (you will save the online booking fee by direct purchase).
Queries? Email ayubowan@dodo.com.au