Post GFC economic prospects of the European Union

Tuesday, 8 November 2016 from 6:30 pm to 8:00 pm (AEDT)
Event Details
UTS Business School, in conjunction with the Australian Institute of Polish Affairs (AIPA) are proud to be hosting prominent Polish Economist Dr Andrzej Rzońca from the Warsaw School of Economics for a special public lecture in the iconic Dr Chau Chak Wing Building:
Post GFC economic prospects of the European Union 
Economic growth in the European Union since the outbreak of the global financial crisis is slower than the trend or forecast would indicate, and than in other Western countries, particularly in the United States. Dr Rzońca will give an overview of the factors responsible for these features of growth in Europe. He will argue that these factors lie more on the supply side than the demand side and will also attempt to evaluate the degree to which they are persistent.

On the basis of this evaluation Dr Rzońca will outline the threats to the stability of Europe in the longer term, focusing on a risk of further growth of social support for anti-market parties. He will argue that these parties are supported by divergence among the countries of the "old" EU and the slowdown of convergence in the new member states, as well as tendencies related to income disparities, in particular the reduction of households' mobility between income groups.
---
About the speaker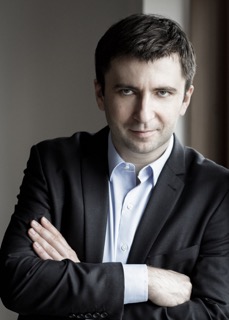 Dr Andrzej Rzońca is an economist who is currently Adjunct Professor at the Warsaw School of Economics where he specialises in international comparative studies. He is President of the Association of Polish Economists and the chief advisor to the Civil Development Forum (FOR), the prominent Polish think take.
In 2010, the Senate of the Republic of Poland appointed him to the position of Member of the Monetary Policy Council (an equivalent to Reserve Bank Board) for a six-year term.
He is a former advisor to the President of the National Bank of Poland and a conultant to the World Bank.
When & Where

Dr Chau Chak Wing Building
Level 2 Oval Classroom
14-28 Ultimo Road
Ultimo, NSW 2007
Australia

Tuesday, 8 November 2016 from 6:30 pm to 8:00 pm (AEDT)
Add to my calendar