Description
Introducing Plus Eight Health
We're bringing together entrepreneurs, startups, government, researchers and anyone else passionate about healthcare innovation together pouring in a heap of caffeine and free food, to see what new ideas come out the other end.
If you are interested in health innovation, hackathons, or just tech curious, come along to this information evening to find out more about Plus Eight Health and health disruption and innovation.
Timeline:
The launch event took place on 24th October, bringing together health innovators and the tech curious for an exciting night. You can check out the video here.
Plus Eight Health Information Evening at FLUX - 1st November 5.30-8pm
Plus Eight Health Hackathon Weekend - 24-26th November
Who is speaking?
We'll be joined on the evening by key Health Engine and Fiona Stanley Hospital staff. This event will also be where the problem sets and context of hospital targets areas for innovation will be shared.
Providing an overview of the hackathon, accelerator and insights into product development for digital health.
What is the format?
This event will be a panel discussion with light refreshments provided, and an opportunity for Q&A and networking afterwards.
Who can attend?
ALL of WA health care staff and ALL of the WA startup community are welcome;
Clinicians

Nurses

Developers

Administrator

Carers

Designers

Data Scientists

Entrepreneurs

Marketers

Ect.
Founding Partners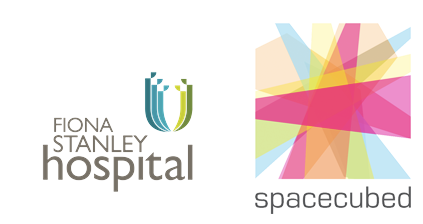 Sponsors