Event Information
Location
NSW Herbarium
Royal Botanic Garden Sydney
Sydney, NSW 2000
Australia
Description

Without plants, life as we know it would cease to exist.

For almost two centuries, the Royal Botanic Garden Sydney has been collecting and studying plants from around the world. Scientists at the National Herbarium of NSW study how plants function within ecosystems, how plants are adapted to their environment and evolve over time, and what causes them to die.
On this special tour, you can join our passionate plant scientists as they take you behind the scenes in the Herbarium, Library and Plant Pathology Laboratory.
In the Herbarium, surrounded by over 1.2 million plant specimens, you'll be shown specimens from Australia's early explorers including those collected by Joseph Banks and Daniel Solander in 1770 on Cook's first voyage to the Pacific.
The Library holds a collection of treasures including the first edition signed copy of 'On the Origin of Species' by Charles Darwin, and stunning folios of historical botanical illustrations.

Then, get up close with DNA in the Plant Pathology Laboratory! Learn about the fascinating work done here using new methods and technologies to explore plant biology on a molecular level.
When: Thursday 11th May 2017
Time: 6:00 - 7:30pm
Meeting Point: NSW Herbarium, enter via reception on Mrs Macquaries Road
Cost: $35 per person | Foundation & Friends Members $32
Bookings: Bookings essential online
Questions?: community.programs@rbgsyd.nsw.gov.au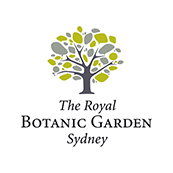 Date and Time
Location
NSW Herbarium
Royal Botanic Garden Sydney
Sydney, NSW 2000
Australia