Planning for Profit - How to Achieve Success in 2018

Saturday, 13 January 2018 from 9:00 am to 1:00 pm (AEST)
Event Details
This workshop was so popular this year

we have been asked to present again in
January 2018.
Looking for a way to turn your goals into
plans,
increase your chances for success
and learn a practical way to achieve
this?
 You have probably often heard the saying :

"A goal without a plan is just a wish"
Don't find yourself at the end of 2018 
with a bag full of wishes
instead of goals that have been achieved.
How often do you make goals for the New Year then find you don't achieve them? Life seems to get in the way. Or perhaps you are sitting in front of your computer thinking about your goals and all you would like to achieve in 2018 and are not quite sure how to put those plans into practice. How do you turn those goals into plans and not just wishes?
What is your big dream for 2018? Take time to create your own vision board to achieve that dream.  Don't get to the end of 2018 wondering what happened. Plan for Profit and achieve your success.
 Join Trish Springsteen Multi International Award Winner Mentor Coach & International Best Selling Author  for this informative and interactive 4 hour workshop - Planning for Profit - How to Achieve Success in 2018.
Practical goal setting

Why New Year Goals don't last past the New Year

Importance of mindset and attitude

How to prepare your personal plan for success


How to create a practical plan for the next 6-12 months
Use the power of visualisation to create your own vision board for 2018:

Have a clear vision on what you want to achieve

Add the visual impact to achieve your goals

Create the outcome you want to achieve

Creat your vision to add power to your success

Tap into your imagination to see your 2018

 'The purpose of your vision board is to bring everything on it to life.Your vision board should focus on how you want to feel, the more your board focuses on how you want to feel, the more it will come to life.' Elizabeth Rider

 This is a hands on workshop - bring your lap top, your plans, your goals, your big 2018 dream and, for your visionboard, quotes, images from magazines, photos, any images or words of things you want to achieve in 2018 - at the end of the workshop you will have
 

brought your dream to life in a vision board,

identified your goals and

a definite plan and steps to achieve those goals
Walk away with a practical plan and your personal vision board.

 Don't procrastinate - don't let those goals and that dream just fade away - book your place now...
Who Should Attend
  You, if you
believe that you are capable of achieving much more but don't know how to get there;

are tired of feeling that life is just passing you by

have been thinking that you have no control of where your life is going;

really want to achieve success with your goals and turn your dreams into reality in 2018;
If any of these scenarios resonates, then this workshop is definitely for you.
What participants said about past workshops:

 "The workshop  was very practical and business oriented. Most valuable were the new ideas and practical techniques." Karl Evian, Music, Art Teacher

 "Inspirational and knowledgeable. Most valuable was how to get rid of negative thoughts." Danielle Perry Administration Intern

 "Good informative comprehensive session.." Jan Muir CEO I Believe I Achieve
"Well planned and structured. Enjoyed vision board, found it was a very creative and liberating process.  A break from overthinking." Rob Bentley
"Would recommend this workshop because of the depth and clarity gained, as well as the ongoing support accountability group." Beverley Rilatt-Richardson, Director, Heart of the Feminine.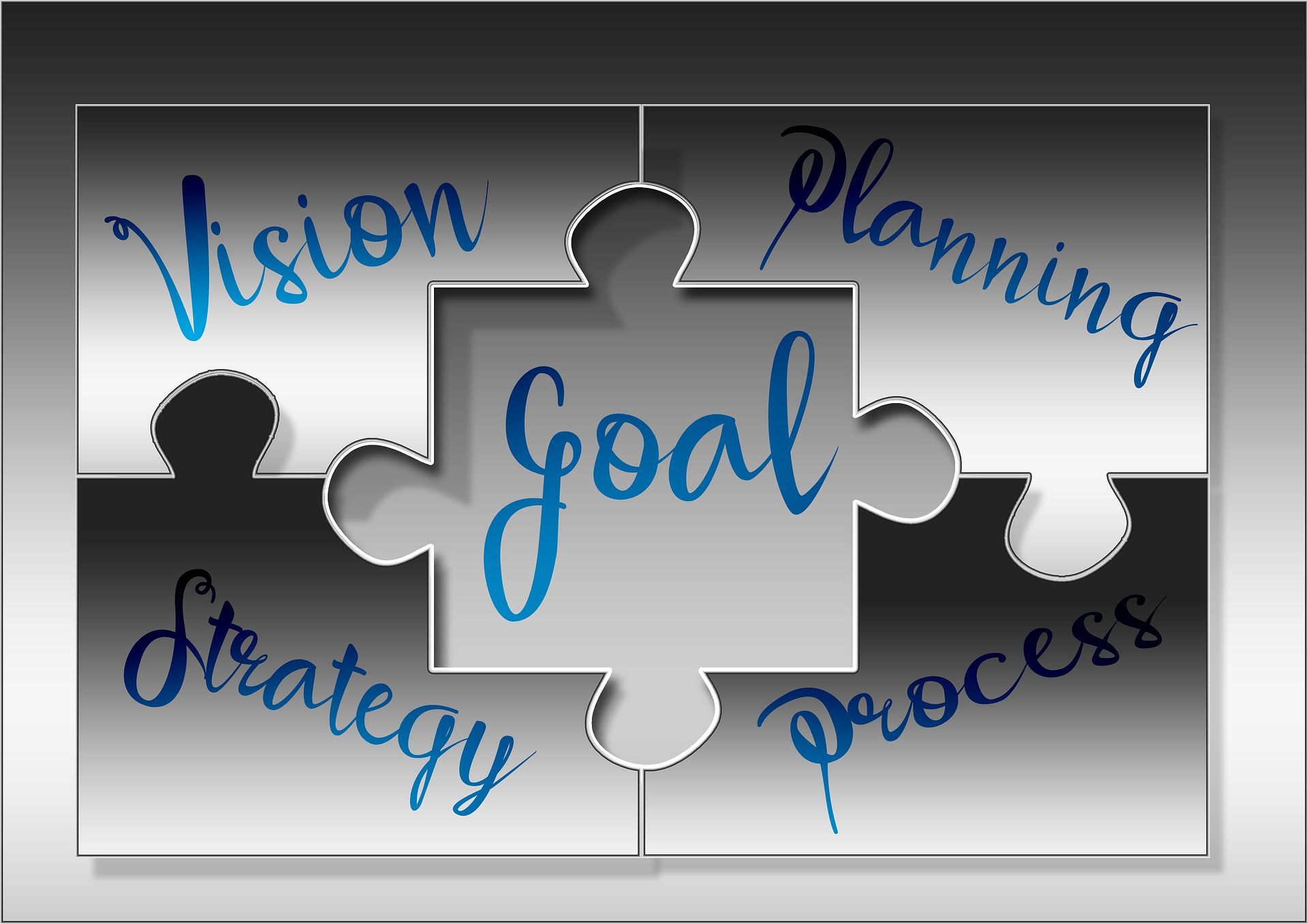 Are you ready for 2018?
When & Where

Banyo Library
284 St Vincents Rd
Banyo, QLD 4014
Australia

Saturday, 13 January 2018 from 9:00 am to 1:00 pm (AEST)
Add to my calendar
Organiser
Trish Springsteen is a multi international award winning mentor, trainer, international bestselling author and radio host specialising in speaker training. Clients work with Trish because they know she can help them leverage their business with speaking and communication. Typically Trish mentors authors helping them to learn how to turn their books into keynote presentations, introverts helping them to have the confidence to step out from behind their computers and share their message and passion and with advocates helping them to have the confidence to step up and speak out. Trish is passionate about creating confident communicators and is the co-founder and owner of Trischel, a company dedicated to bringing communication and effective speaking skills to businesses and organisations (http://www.trischel.com.au). Trish is a member of Women's Network of Australia, Business and Professional Women (BPW) and Women Speakers Association. Trish has spoken on national and international stages and she has written and presented a variety of training packages for industry bodies and private companies.
Trish has brought improved speaking and communication skills to published authors, bloggers and introverts. As well as communication, speaking and presentation skills to accountants from Crosbie Warren Sinclair; executives from The IQ Business Group and Aurecon; scientists from Rio Tinto Alcon; engineers from James Hardy and property retail experts from Jones Lang LaSalle.
Trish has been a Keynote speaker and MC for events, gala dinners and meetings nationally and internationally. Her speaking events include Communication Training for IQ Business Group in Sydney and Melbourne, speaker at Business Swap in Sydney and Brisbane, speaker at Womens Network Australia (Hobart and Brisbane), Red Cross Australia (Caboolture), Logan Chamber of Commerce, Australian Institute of Office Professionals, Internet Marketing Thailand, Connectworking and speaking at the 2018  Westpac International Women's day Breakfast, 2017 HydroKlen Australia Conference, 2016, 2016 Brisbane EAN conference, 2013 International Medical Recruitment Conference and the 2010 National Laundry Conference in Sydney. Her MC events include the Personal Growth Expo, Australian Romance Readers Convention, Shave for a Cure and Grafton Arts Fest Gala Dinner.  2013 International Medical Recruitment Conference and the 2010 National Laundry Conference in Sydney.
Trish is the Winner of 2018 BPW Northlakes Bright Training & Employment Partners Inspirational Woman Award, Gold Winner in the 2016 Women World Awards Woman of the Year - Mentor or Coach of the Year and Bronze Winner in the 2016 Women World Awards Female Entrepreneur of the Year and won the National Edupreneur 2015 Award in the Professional Speaking Category. She has also been Awarded Top 50 Public Speaking Blog 2016. In addition, Trish was a Finalist in the 2018 and 2016 Australian Small Business Champion Awards and a Finalist in the ILAB Global Impact 2015 Awards and has been anominee in the 2018 Women of Essence Global Awards, 2018 National Business Brilliance Awards – Writing Excellence, 2011 Best Australian Blogsand nominated for the Telstra Business Awards. Trish also has been awarded Toastmasters International Excellence in Marketing and Toastmasters International Excellence in Education and Training.
Trish is the author, co-author and contributing author of 11 books including  Creating Confident Communicators, and is featured in Motivational Speakers Australia.
Most importantly Trish loves what she does and has fun doing it .
See Trish sharing her messge on her YouTube channel http://bit.ly/TrishTalks