Description
Pitch Night: The Secret Pitch - a fair go for all founders
Startup Victoria and Rampersand VC introduce The Secret Pitch - a fair go for all founders. We want to identify the state's most promising under-represented founders and give them the opportunity to pitch in front of a panel of expert investors...

... But there's a twist!

The identity of the founders will be obscured from the judges - just like The Voice Blind auditions, pre-conceived notions around gender, ethnicity, background, physical ability will be removed so judges focus exclusively on the content.

The vast majority of VC funding globally goes to white, heterosexual, male founders. While research suggests Victoria is better than average, there are significant cohorts of founders underfunded which leaves a major gap in the ecosystem. This event will kick start a year-long program at Rampersand VC to enhance inclusion and diversity across the Australian landscape and we want the entire ecosystem to get involved.

Timeline:
11 July - Applications Open

6 August - Applications Close

8 August - Shortlisted applicants announced

13 August - Pitch Training & Selection Session (for shortlisted applicants)

14 August - Finalists announced

20 August - The Secret Pitch
To Apply:
Rampersand Feature Panel:
---
Prize Package:
Austrade: Participation in the Landing Pads program at a location of your choice (Singapore, Berlin, Tel Aviv, San Francisco, Shanghai)

AWS: $5,000 AWS Credit to the winner and $1,000 AWS Credit to finalists

Crazy Domains: 1 x hour consultation with a web expert and free comprehensive website health check, valued at $279

Coglan Duffy & Co: 1 x hour of free legal advice

Connect Labs: $4000 worth sales and marketing technology audit for your startup to get found, get leads and get customers

General Assembly: $1000 credit for classes & workshops, valid for 1 year.
Law Squared: $2500 credit to use the Cubed by Law Squared platform
Northraine: 10 hours x machine learning training and consultation
Prime Financial: 4hours x consultation for winner and 2hours x consultation for finalists

SendGrid: $5,000 credit to winner and $3,000 credit to finalists
Stripe: $50,000 of volume waived of Stripe fees
---
Judges: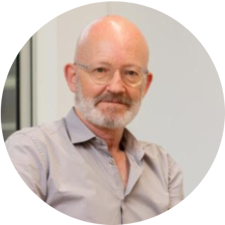 Jim Cassidy - rampersand, Cofounder and Managing Partner

Jim is a creative and experienced business leader with over 25 years working internationally in global sales leadership and chief marketing officer roles and now as a venture capitalist (rampersand) and business advisor. (Little Fish to BIG Fish). He is now working with a range of tech companies – from start-up to the enterprise – as an experienced and highly connected leadership, business strategist and innovation resource. He is hard-wired into the start-up community (in Australia, New Zealand and the US), he has gained a proven track record for conceptualizing business direction that translates into real-life strategies to build growth.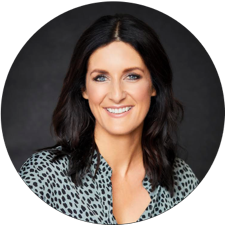 Jane Martino - Light Warrior Group, Executive Director

Jane Martino is a well-known Australian entrepreneur, business leader and social change advocate, with over 20 years experience in business operations and digital.
She has built various dynamic organisations to successful exit, managing rapid growth and expanding operations in the media, PR, social impact and tech sectors and is renowned for investing in and advising early stage tech and venture businesses. She currently holds the position of Executive Director at Light Warrior, family office of Radek Sali. Jane's previous experience includes founding and exiting Undertow Media (now Bastion Effect following its sale to the Bastion Group in 2009), and Shout for Good which was acquired by ANZ Bank in 2015 where she subsequently held the role of Head of Social Segment. She is an investor and advisor to Tribe and brandcrush and is also co-founder of not-for-profit Smiling Mind, centred on delivering free online Mindfulness Meditation programs to young people. Since launching, Smiling Mind has more than 3,500,000 regular users of its individual program and the Education program has been utilised by more than 45,000 educators.
As a passionate supporter and participant in the Australian start up scene, Jane is also an investor and previous advisor to high profile start-up and influencer marketplace, TRIBE. She was also an early stage investor and advisor at Unlockd, leading the Australian start up operationally as CEO in late 2017/ early 2018. In addition, she is also on the Board of the Melbourne Football Club.
Jane is a published author with her series of six Thank You books printed in 2004 by ACP Books. She has also recently released a book entitled Mindfulness Made Easy in its second print run with Hardie Grant.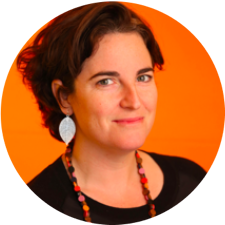 Rachael Neumann - Amazon Web Services, Head of Startups in Australia & New Zealand

Rachael Neumann plays across many parts of the startup ecosystem, chiefly as Head of Startups in Australia & New Zealand for Amazon Web Services - Amazon's technology and services business that serves millions of customers around the world. In this role, Rachael is charged with growing the market, driving quantity and quality of startups in the region. Additionally, Rachael is a strategic advisor and investor to a number of founders and their early stage companies and is a Partner in Startmate, Australia's most ambitious accelerator. She's passionate about helping companies scale and increase their impact impact through differentiated customer experiences and new product development.

Rachael also works to create the right policy environment that's conducive to a thriving sector, and serves as Chair of the Board for StartupAus - Australia's national startup advocacy and lobby group - and has a federal ministerial appointment on the Entrepreneurs' Programme Committee, distributing commercialisation and acceleration funding on behalf of the Department of Industry, Innovation and Science.

Previously, Rachael was the Managing Director of Eventbrite Australia, launching the Melbourne-based office to further serve the ANZ market. Before stepping into the MD role, Rachael served as Eventbrite's Director of Customer Experience Strategy in Silicon Valley. Prior to this, Rachael was a Case Team Leader at Bain & Company in Silicon Valley and throughout Australia, advising Technology, Private Equity, Consumer Products and Retail businesses.
Rachael was also a founding Board Member of LaunchVic, a $60m venture seeking to solidify Victoria as a global destination of choice for entrepreneurs, startups, and innovative companies.
Educated in the States with an undergraduate degree from Stanford University and two Masters degrees from Columbia University, Rachael has bounced between Australia and the US for the last ten years and now proudly calls Melbourne home, alongside her partner and two children.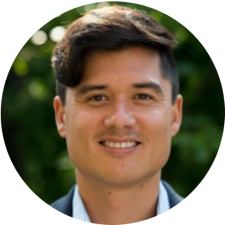 Will Richardson -

Impact Investment Group

, Head of Venture Capital

At IIG, he leads the Giant Leap Fund, Australia's first 100% impact venture capital fund. Giant Leap is a venture capital fund dedicated to investing in rapidly scalable, early stage businesses that fuse profit and purpose across three impact themes: health and wellbeing, sustainable living and empowering people. Giant Leap is backed by the Impact Investment Group, a leading Australian funds manager whose mission is to shift capital towards impact investments. Will has over 15 years' experience in the private equity, property and corporate finance sectors, and has provided investment advice to organisations, families and high net worth individuals. Will was previously an Investment Manager and Executive Officer at the CVC Group. He is a mentor at Startmate.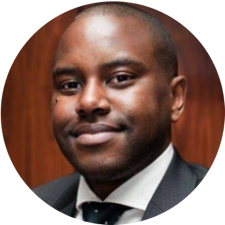 Taf Shaamano - Venture Capital Exchange, Managing Director
VCX is an investment management model for fund set up, governance, customisation and specialisation for qualified investor groups.
VCX's mission is to lift the standard of governance in the private equity/venture capital investment class and deliver an investment solution with stronger structure, transparency, valuation and liquidity.
Taf is a long-term deal maker following 12 year experience in ANZ's corporate finance team supporting investment banking origination in middle market clientele.
Through his experience he developed strong commercial acumen and depth of network which anchors his deal sourcing activity. His background is Zimbabwean, following migration to Australia on the basis of Australia Day being his birthday... which he took as a divine sign to call the land down under home...
---
Speaker: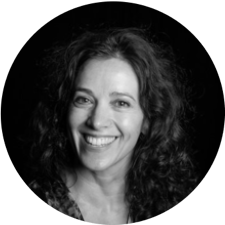 Barbara Hyman - PredictiveHire, CEO
I reckon I've interviewed more than 2,000 people over the journey and I know I've definitely missed hiring some amazing people simply because of unconscious biases, such as not liking the look of them, or which school they went to or they come from the wrong side of the river. And let's be honest, some of the people I hired just weren't great.
While I'm certainly not a discriminatory person, I have my biases, we all do. Trawling through endless piles of CVs to quickly create a shortlist meant I'd rely on subjective decision making to get on with the rest of the recruitment process. I knew there must be a better way.
In god we trust, for everything else we bring data. For so long I searched for a solution to provide me with relevant data to help guide me and provide confidence in making the right choices and I believe I have finally found that solution. In fact, I believe in it so much that I joined the company - PredictiveHire.
We use AI technology to give you more confidence that you are hiring the best ! Our predictive technology brings objective and valid intelligence to help your organisations make better decisions, and it removes the bias. Our technology is a clever combination of behavioural science and performance data and, just like Netflix or Amazon, provides you with an accurate shortlist to pick from - which candidate, film or size battery will fit that torch.
It's our clever AI that's generating better candidate shortlists for our clients, like Superdry , Fidelity, and Page Group. We're helping these businesses to recruit better people, faster, without the bias and without the pain of screening thousands of CVs.
If you'd like to discuss how PredictiveHire can become your trusted advisor in short listing candidates please get in touch, I'd love to share more details with you.
---
Emcees:


Judy Anderson - Startup Victoria, CEO
Judy spent the last 4 years growing Australia's leading innovation firm, Inventium, and prior to that managed the National Innovation Program for Deloitte Australia. Having spent her whole life creating more innovators and better innovators, Judy now spends her time creating more founders and better founders, engaging deeply with Victoria's startup community and leading the organisation's new strategic direction to support founders throughout the state.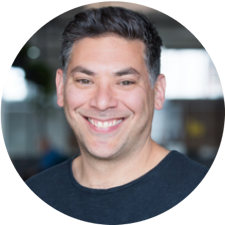 Paul Naphtali - rampersand, Cofounder and Managing Partner
Paul is the cofounder of Rampersand VC, an early stage Australian tech fund established in 2013 to help address the funding gap for Aus/NZ founders. He returned to Australia after several years working in Silicon Valley and the UK as a senior marketing and strategic communications exec and consultant.
Specialising in strategic communications, Paul was VP Global Marketing at Jajah (acquired by Telefonica), head of communications for Snaptu (acquired by Facebook), Asia Pacific PR Manager for Responsys (NASDAQ: MKTG), head of PR for TokBox (acquired by Telefónica).
---


Major Partner:

Venue Partner: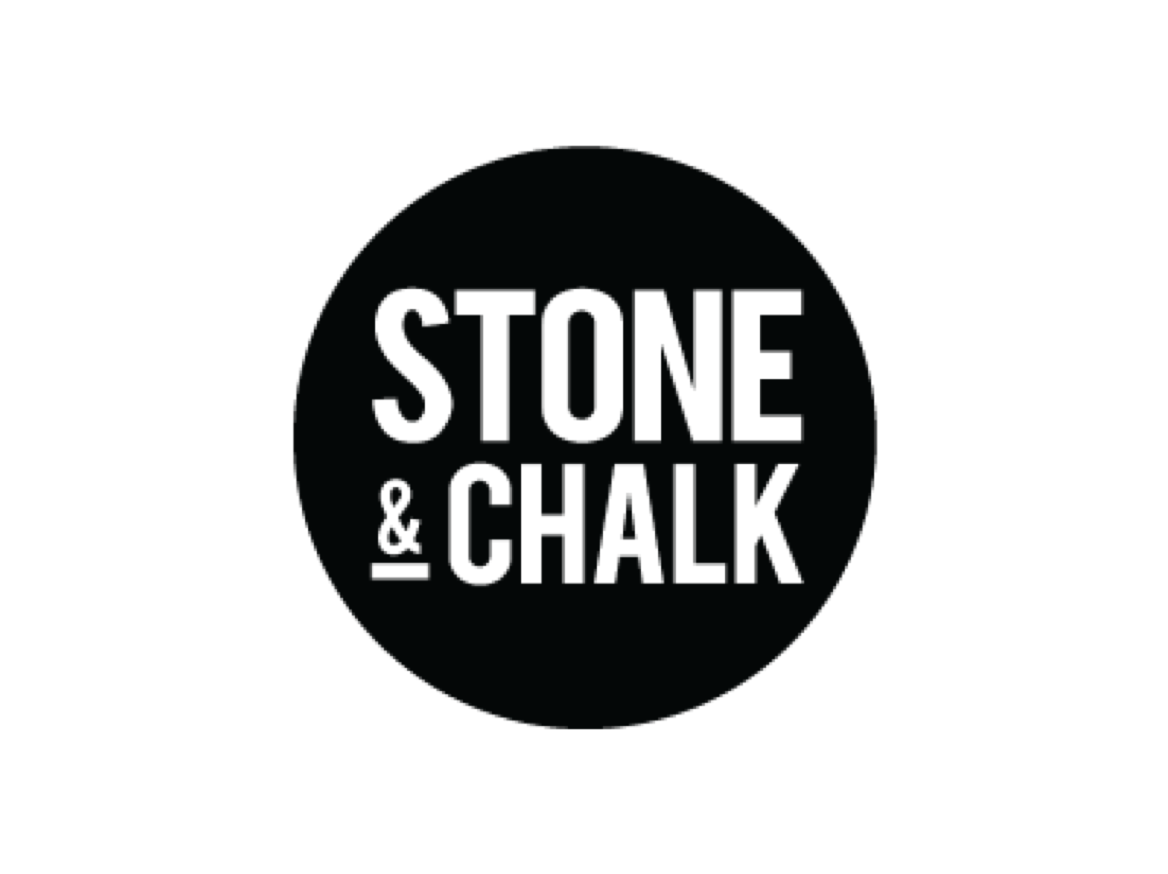 Stone & Chalk is Australasia's leading independent, not-for-profit innovation hub with locations in Sydney Melbourne and Adelaide and the support of 27 corporate partners.
Their 680 residents compose of 140 startups and 6 accelerators/ incubators in the building enjoying customised Mentor programs, Office hours with Industry leaders, Introductions to corporate partners and to date have raised over $330M in capital.
Stone& Chalk fosters and accelerates the development of world-leading technology startups and act as a centre of gravity for the innovation ecosystem.
Official Event Staffing Provider:

Weploy is creating an empowered and fearless workforce and building the world's best community of on-demand short-term office support staff.
---
Photos and video may be taken at the event and may be used for promotional purposes. Your attendance at this event is considered as implied consent for the use of these photographs for these purposes.
Organiser of Pitch Night: The Secret Pitch - a fair go for all founders