Description
Technology is becoming increasingly prevalent in modern sports, and with its strong sporting culture, Victoria has the opportunity to be a significant hub for the sportstech industry.
Our focus on SportsTech in March will profile and showcase both leaders and up-and-coming startups that are revolutionising and empowering the SportsTech industry.
What is Sports Tech?
The use of technology in sport is extensive today. Some thematic applications include coaching and competition analysis, clothing and wearables, science and human performance, media broadcasting and communications, entertainment, e-sports, business and digital transformation, and sporting facility planning and use.
The Pitch Night:
Startup Victoria are proud to partner with LaunchVic to showcase 4 startups working within the SportsTech sector, as they pitch to a panel of hand-picked, expert judges as well as our usual community of founders, startups, investors and more. They will also be pitching to win the Startup Victoria Prize Package below.
Timeline:
1 March - Applications open

13 March - Applications close

14/15 March - Shortlisted applicants announced

19 March - Pitch Training & Selection Session (for shortlisted applicants)

21 March - Top 4 Finalists announced

26 March - Pitch Night
To apply:
---
Emcee: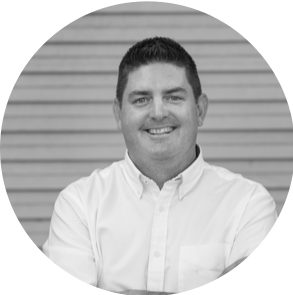 Sean Callanan, Sports Geek
Sean Callanan understands the technological evolution of the digital landscape. He has worked with international brands, is a highly sought after public speaker and the go to resource for under-optimised digital teams.
Sean has been a pioneer in the sports digital industry. Creating voice and conversion channels for brands that speak directly to the millennial generation. Providing high level guidance in relation to content, fan engagement and social strategy within client side teams.
Sean's experience in leading sports industry into digital age has seen him enter esports with the formation of SG Esports in late 2018. Gravitas is a professional League of Legends team in the Oceanic Pro League you can follow them on Gravitas.gg
Sean's formal training is as a coder and developer. He has maintained those qualifications and deploys the technical skills across behavioural social channels. Sean provides a unique set of skills that encompass creative, trigger based engagement and distribution knowledge.
Judges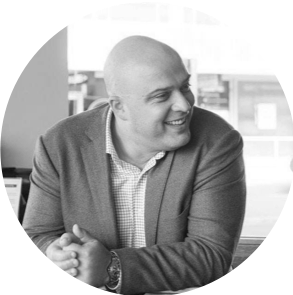 John Persico, Vumero
John Persico is a global leader in Sports Analytics, Sports Digital and Sports Technology. His passion is sports education, e-commerce, content and investments. John is founder of the Sports Analytics World Series (www.analyticsinsport.com) and Director at Vumero (www.vumero.com). John formerly worked in Investment Banking, Management Consulting and Private Equity.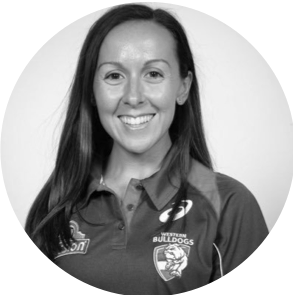 Alice Sweeting, Victoria University
Alice is currently a Research Fellow within the Institute for Sport and Health (IHES) at Victoria University and holds a joint appointment at the Western Bulldogs, where she supervises postgraduate student research projects. Alice's area of expertise is performance analysis and wearable technologies. Alice completed her PhD at Victoria University in conjunction with Netball Australia and the Australian Institute of Sport (AIS). Alice's PhD thesis focused on using data mining techniques to profile the movement sequences of elite and junior-elite female netball athletes, via a novel radio-frequency based tracking system.
Alice also worked on a data analysis project with Netball Australia in the lead up to the 2015 Netball World Cup. Alice is involved with various projects using data analysis in Australian Football and has a particular interest in complex and decision support systems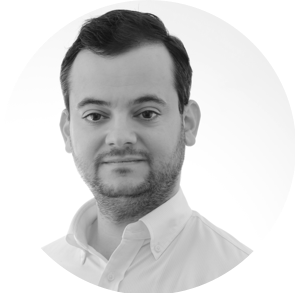 Nathan Rothschild, Genius Tech Group
A co-founder and partner at the Genius Tech Group and with degrees in commerce and science (majoring in mathematics and statistics), Nathan gained experience in private wealth management prior to founding various start-ups in the online and consumer engagement industries. Known for thinking outside the box, Nathan's ability to formulate a strategic plan to take an idea to market and then trigger rapid growth has seen him speak to audiences all over the world. In his spare time Nathan is an avid Carlton Football club supporter in the AFL and enjoys sampling different cuisines as part of his travels.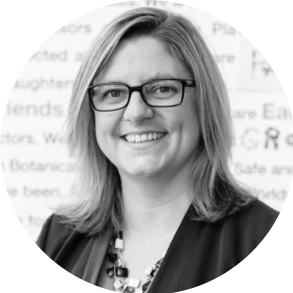 Rachel Piastri, Stretch Forward
Rachel consults in the sporting sector through her business, Stretch Forward, specialising in key areas of strategy, participation growth and digital consumer products. She has a breadth of sport participation and digital product experience at NSO's including Tennis, Cricket, Golf, Gymnastics and Netball. Her expertise is extensive in the delivery of nationalised club, competition and participation management systems including website and mobile customer facing executions. Rachel was most recently the Executive Director of the Australian Sports Technologies Network (ASTN), the industry body leading the collective network and eco-system to increase innovation, commercialisation, development and promotion of the Australian sports technology industry.
Rachel is passionate about the sport and technology industry and is determined to drive change through increased industry capability, clear collective focus and collaboration. Rachel strongly believes the Australian sport and technology sectors can better connect to grow a healthier, more active Australia.
---
Prize Package:
Austrade: Participation in the Landing Pads program at a location of your choice (Singapore, Berlin, Tel Aviv, San Francisco, Shanghai)

AWS: $5,000 AWS Credit to the winner and $1,000 AWS Credit to finalists

Crazy Domains: 1 x hour consultation with a web expert and free comprehensive website health check, valued at $279

Coglan Duffy & Co: 1 x hour of free legal advice

Connect Labs: $4000 worth sales and marketing technology audit for your startup to get found, get leads and get customers

General Assembly: $1000 credit for classes & workshops, valid for 1 year.
Law Squared: $2500 credit to use the Cubed by Law Squared platform
Northraine: 10 hours x machine learning training and consultation
Prime Financial: 4hours x consultation for winner and 2hours x consultation for finalists

SendGrid: $5,000 credit to winner and $3,000 credit to finalists
Stripe: $50,000 of volume waived of Stripe fees
SquarePeg Capital: 30mins x consultation with the team
---
Major Partners:

LaunchVic is leading the development of a globally-connected startup ecosystem.
With the help of startup founders, entrepreneurs and investors, corporates and universities, we aim to build a startup ecosystem that can strengthen the economy, encourage more people to work with and for startups, and represent all Victorians.
Our focus lies in the areas of funding, community building and global recognition for the Victorian startup ecosystem.
Official Event Staffing Provider:

Weploy is creating an empowered and fearless workforce and building the world's best community of on-demand short-term office support staff.
---
Photos and video may be taken at the event and may be used for promotional purposes. Your attendance at this event is considered as implied consent for the use of these photographs for these purposes.