Refund policy
Contact the organiser to request a refund.
Eventbrite's fee is nonrefundable.
Startup Victoria & One Roof present Pitch Night: Her Startup
About this event
About this Event
Up until the 3rd quarter of 2019, only 3% of global VC funding has gone to women-led startups, despite roughly 33% of small businesses and startups being women-led. Whilst this gap is slowly closing with programs such as SheStarts and SBE Australia, women are still under-represented in the founder gender divide. Diversity leads to innovation, so it's important we all continue to support the amazing women founders within our ecosystem so we can all benefit from a more diverse, innovative ecosystem.
That's why this September, we've teamed up with One Roof to bring you Pitch Night: HerStartup, where we'll be bringing together the best and most ambitious women-founders, giving them the platform to promote and pitch their startups to a room of industry professionals, fellow founders, ecosystem players and our expert panel of judges.
Show your support & register to attend to watch some incredible women founders pitch their startups virtually on the night!
Timeline
13 August - Applications open
14 September - Applications close
18 September - Shortlisted applicants announced
23 September - Pitch training for shortlisted applicants
24 September - Finalists announced
29 September - Pitch Night!
To apply:
Please fill out this form by COB 14 September
____________________________________________________________________________________________________
HerStartup Prize Package
The winner will take home $2k in cash and the top 16 startups will each receive 12 months sponsored membership with Oneline, One Roof's virtual coworking and community membership for women thanks to our corporate partners Beyond Bank, City of Melbourne, Y Impact and Circles.Life.
Startup Vic Prize Package
------------------------------------------------------------------------------------------------------

We are partnering with One Roof who are on a mission to reshape the world of work for women. They design virtual and physical spaces for women to thrive in business. They recently bundled up all the love, support and community from their women's focused co-working space One Roof and launched Oneline a virtual membership to elevate and support women during these challenging COVID times.
Sign up to the One Roof newsletter here to stay updated on their virtual membership Oneline, the launch of their co-working spaces and other news and events for women-led businesses.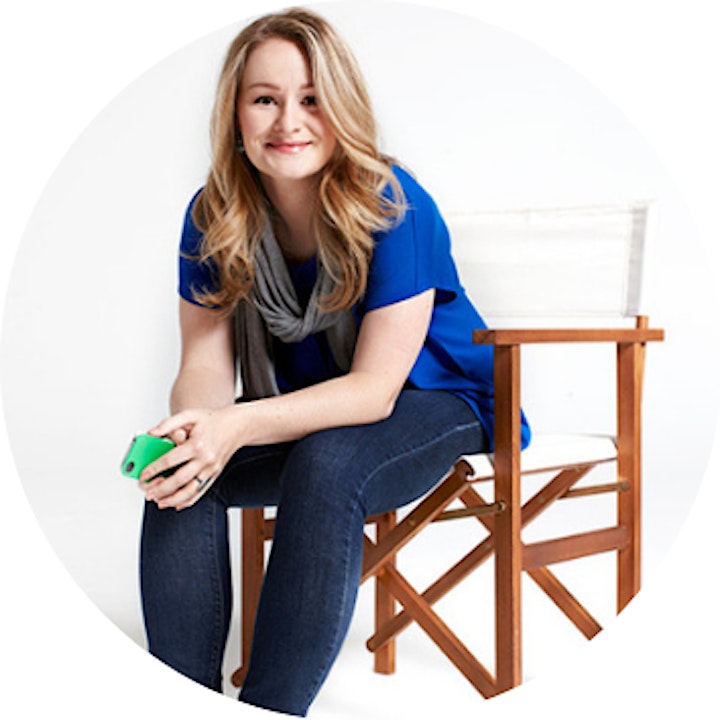 Kate Kendall
Founding Director @ Indie Labs
Kate Kendall is a British-Australian indie entrepreneur, community builder, writer, and advisor. She's the founding director of Indie Labs: a startup advisory studio and product firm that includes Atto.VC, The Fetch and IndieConf. She also founded CloudPeeps: a trusted freelance marketplace platform, raising $1M USD from top-tier investors.
Kate was a founding board member of the Aussie Founders Network in Silicon Valley and currently serves on the advisory board for One Roof. Over the past decade, she's lived and worked in Melbourne, New York, San Francisco, Berlin, and Brisbane. She is currently based in regional Victoria, Australia with her husband, daughter, and two cats.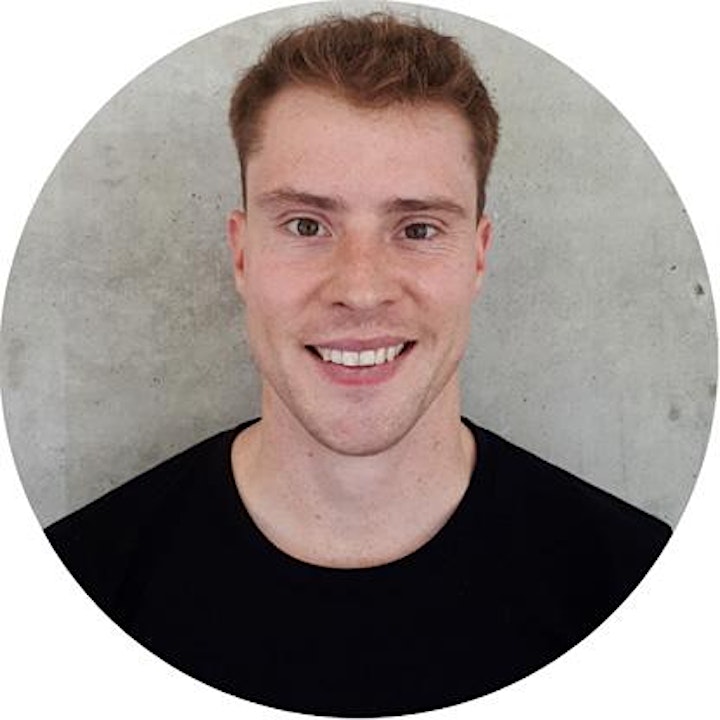 Chris Quirk
Investment Manager @ Rampersand
Chris is an Investment Manager at Rampersand VC. Chris is also a mentor at the Startmate accelerator and runs finance at High Earth Orbit Robotics, a startup developing a swarm control architecture for satellites to cooperate on orbit.
He started out as a mechanical engineer before jumping into corporate finance and strategy via an MBA from the University of Oxford. After a stint at CBA he launched into startups with High Earth Orbit Robotics as the CFO and Moonshot, before transitioning into VC as Rampersand's Sydney footprint.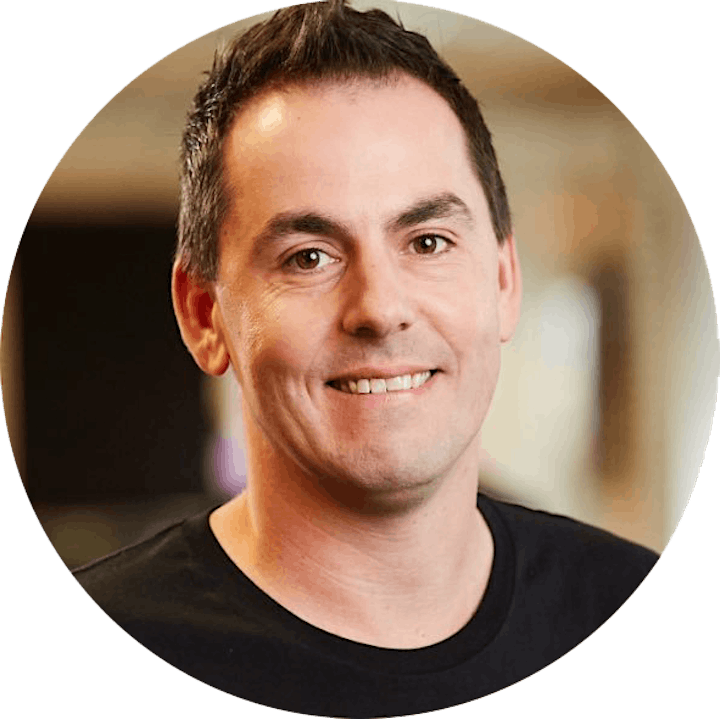 Kristen Holden
Head of Australia @ Circle.Life; Chief Marketing Officer @ Easy Weddings; Founder @ Startup Team
I have been involved with all aspects of digital since 1997. I've founded and sold companies, worked with some amazing success stories such as 99designs, flippa, Sitepoint, Pfizer, Commbank, health.com.au, Silverstreet and more. My specialty is cutting through the bullshit and helping startups get down to what they need to focus on. Growth hacking is an over-used term these days, I prefer holistic marketing, integrated within the product that helps it to scale itself using businesses own customer base.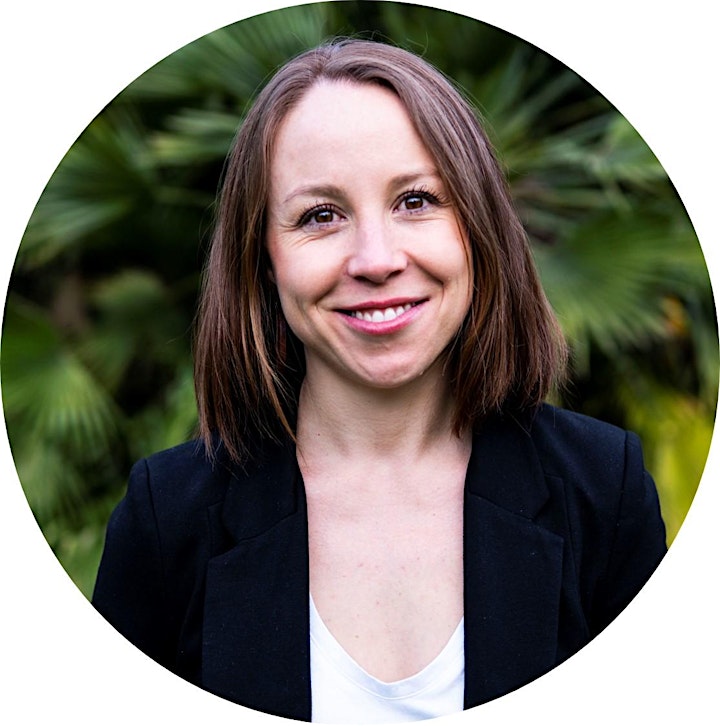 Jess Colgan
Co-Founder @ Y Impact
Jess Colgan is the co-founder of Y Impact, a social impact consultancy dedicated to breaking the boundaries between purpose and profit in business. As a strategic advisor, business finance expert, and program facilitator Jess uses her passion, energy and business expertise to transform and grow the Social Enterprise Sector. Unsurprisingly, the vast majority of entrepreneurs Y Impact work with are women. Y Impact has been awarded the lead provider on multiple Impact Investment Grants, supporting social entrepreneurs to become investment ready.
In 2019, the inaugural Y Impact Program was launched in partnership with Perpetual Limited to create professional development and mentoring relationships between corporate advisors and social entrepreneurs. She is an ongoing mentor and facilitator with YGAP's first gens accelerator and One Roof's virtual community Oneline.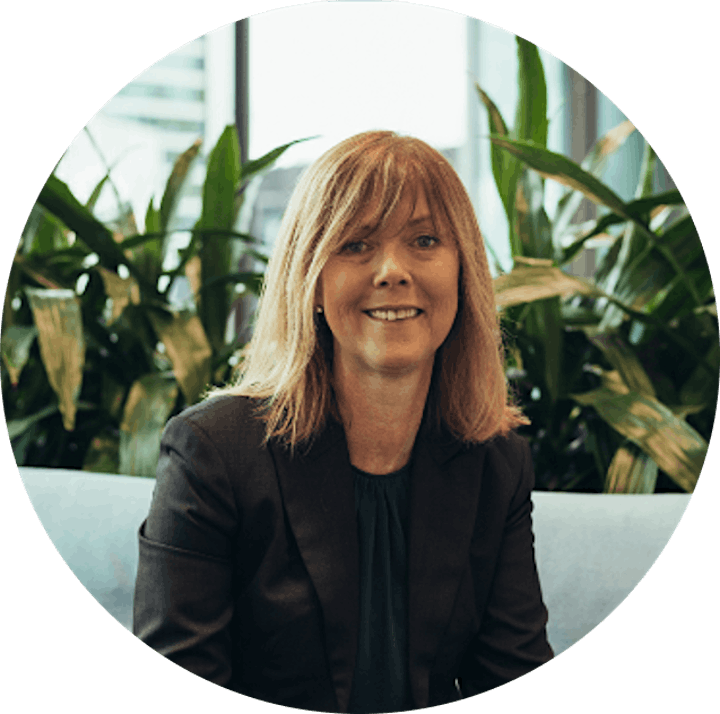 Leanne Challis
HR Business Partner & National Talent Specialist @ Beyond Bank Australia
Leanne Challis is a Melbourne based HR Business Partner and National Talent Specialist for Beyond Bank Australia.
With a Bachelor of Business Administration majoring in Human Resource Management, Leanne has over 20 years of experience as a HR professional.
Leanne has worked across a diverse range of industries from banking and finance, mining, construction, veterinary and multi-national organisations. She joined the mutual banking sector 3 years ago.
With a strong focus on stakeholder management, Leanne excels at developing positive workplace cultures and promoting employee wellbeing. She enjoys working with managers to coach and mentor on the delivery of HR programs and initiatives that align with organizational values and strategic objectives.
When not working, Leanne enjoys spending time with family and friends, travelling across Australia and occasionally overseas. She has a passion for attending live music events both locally and in remote parts of the country!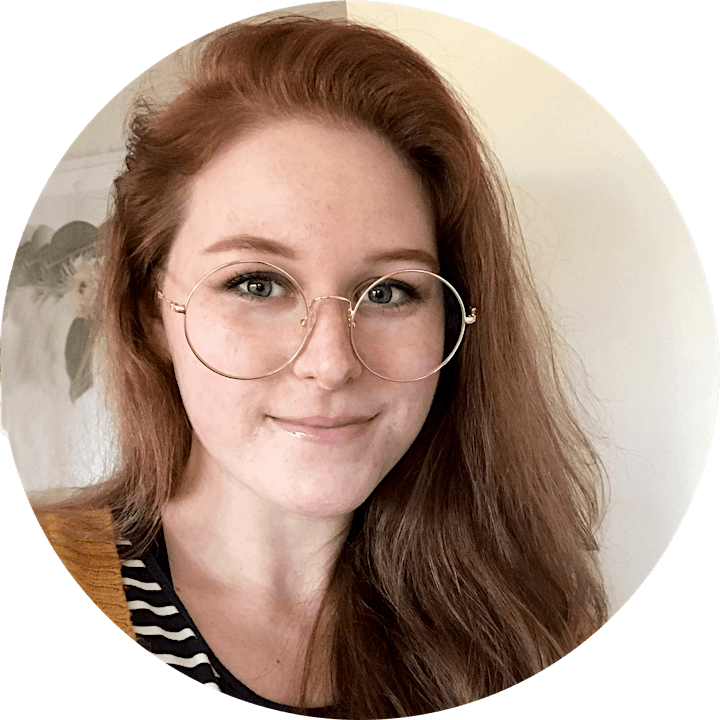 Elese Dowden
Events and Community Coordinator @ Startup Victoria
Elese is a community organizer, writer and philosopher from Aotearoa New Zealand who prides herself on creative problem-solving. She joined Startup Victoria in August as the events and community co-ordinator, where her main role is supporting the team and wider community in the event space. Outside of Startup Victoria, Elese works as a writer and philosophy educator, recently founding the Australasian Post-Humanities seminar series to bring people together from across the arts, sciences and humanities.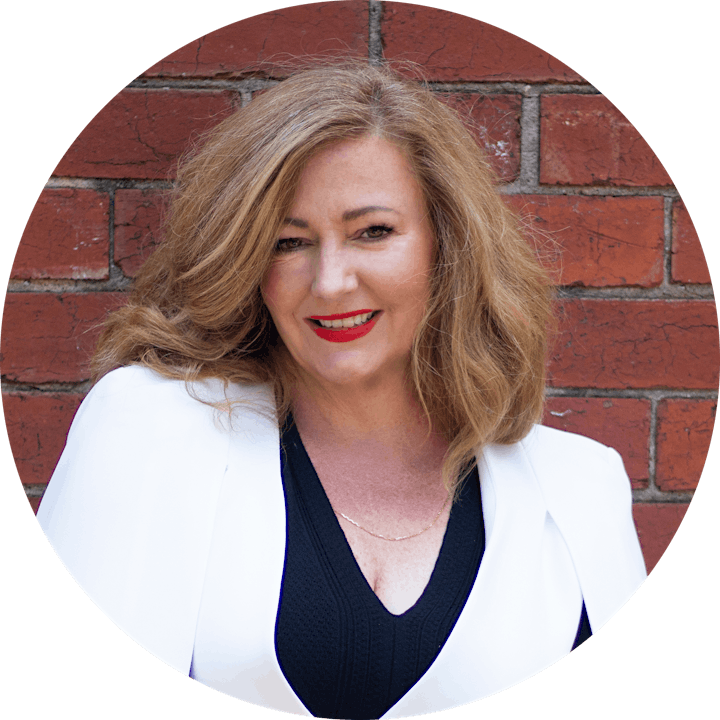 George McEnroe
Founder & CEO @ Shebah
George founded Shebah - the all women rideshare - in the midst of divorce and the realisation that the weight of raising 4 kids now fell on her shoulders. She understands not only balance in life, but also balance in life's darkest moments. George didn't just find balance, she made it. Caught in the middle of of 4 kids' schedules, George knew driving for a rideshare would give her the balance she needed. When she had a problem with the lack of space for women in this sector, she got right onto it and created an alternative. The birth of Shebah allowed George to make space for women in startups and the tech industry. She's a fierce competitor in a field where women are an afterthought, and she merges courage and comedy so organically you'd never know they were separate to begin with.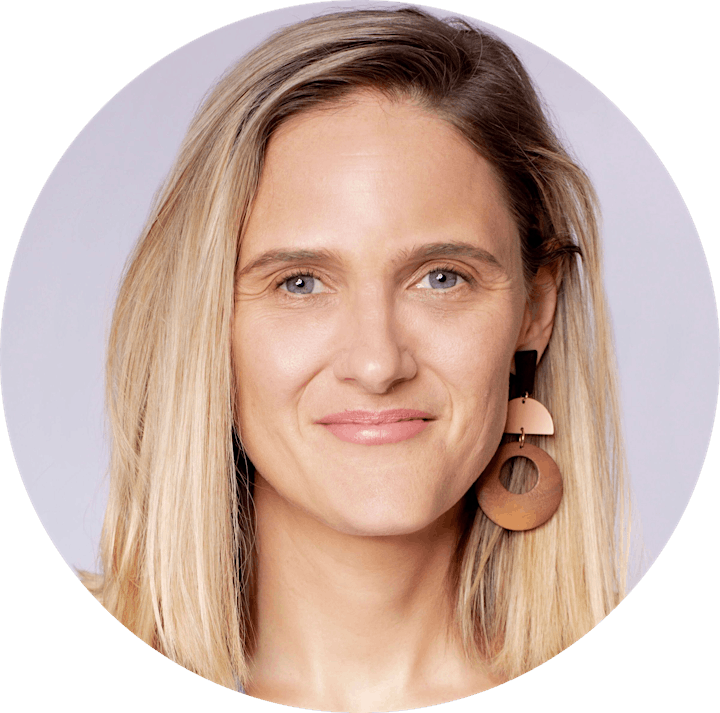 Christina Hobbs
CEO @ Verve Super
Christina is the Co-Founder and CEO of Verve Super, Australia's first ethical superannuation fund tailored for women. She is an experienced Board Director in the superannuation industry and a former Deloitte Management Consultant. She has worked as a humanitarian and financial inclusion expert for the United Nations for over a decade and is a former Board Director of the Global Women's Project and a published author on gender equality.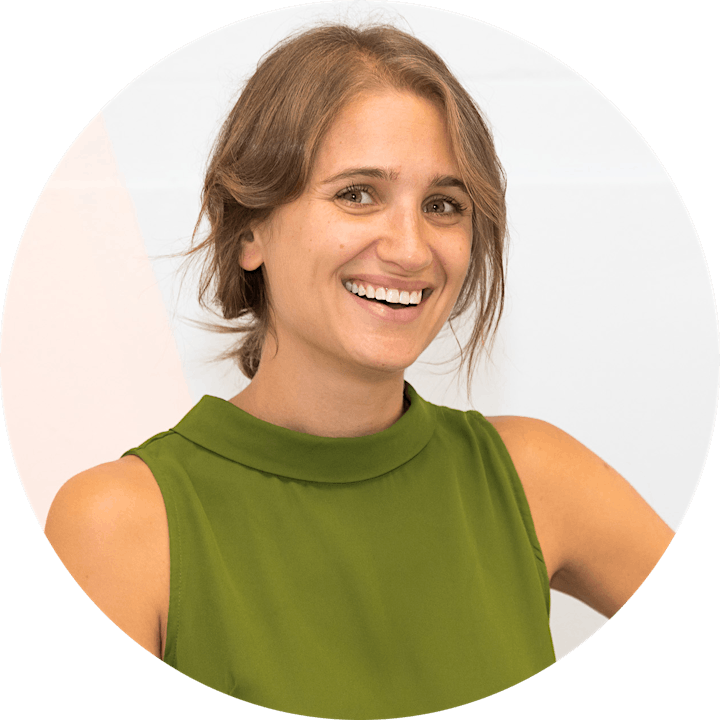 Sheree Rubinstein
Founder & CEO @ OneRoof
Sheree Rubinstein is the Founder and CEO of One Roof with a mission to reshape the world of work for women. Sheree began her career as a corporate lawyer working at a top tier law firm. When she discovered the stark and persisting barriers that exist for women in business Sheree set out to change the numbers. Sheree is recognised as an expert in curating programs, spaces and environments that support women to thrive in business.
Due to the recent pandemic Sheree had to put her plans to launch the flagship One Roof space on hold and has pivoted in the interim by launching Oneline, a virtual community and co-working membership for women. Sheree also became a mum one week into the first lockdown in Melbourne with the birth of her daughter Goldie Ruby. Sheree is a regular public speaker on the topic of women in leadership, women in co-working and what women need to succeed in entrepreneurship in Australia. Sheree is a 2018 Australian Financial Review 100 Women of Influence, 2017 Telstra Business Women's Award Finalist and was awarded the 2016 Victorian Young Achievers Leadership Award. Sheree is on the board of the Victorian Women's Trust, is a mentor and advisor to many women and has been a volunteer facilitator for YHER, a global accelerator program for women-led social enterprises.

The City of Melbourne is helping innovators and entrepreneurs to realise their dreams of starting, growing and going global with their small business.
The City of Melbourne strives to be a collaboration leader, playing a key role in connecting startups with some of Melbourne's greatest assets – education facilities, research institutions, co-working spaces, training programs and more.

Beyond Bank is one of the largest 100% customer-owned banks in Australia. With branches in Australian Capital Territory, South Australia, Western Australia, New South Wales and Victoria, Beyond Bank offers a range of personal, business and community banking services, wealth management and financial planning solutions to more than 250,000 customers.
Established over 60 years ago, Beyond Bank strongly believe that understanding the value of money positively influences financial wellbeing for individuals which leads to a more prosperous, sustainable and successful community.
As a sustainable business, Beyond Bank aims to help their customers, people and communities achieve social, economic and environmental sustainability now and into the future. This commitment is demonstrated by their B Corp certification. As Australia's first bank to be certified as a B Corp, Beyond Bank continues to meet the highest standards in performance, transparency and accountability.

CIrcles.Life is an award winning telco company powered by Optus and passionate about supporting and giving back to the community.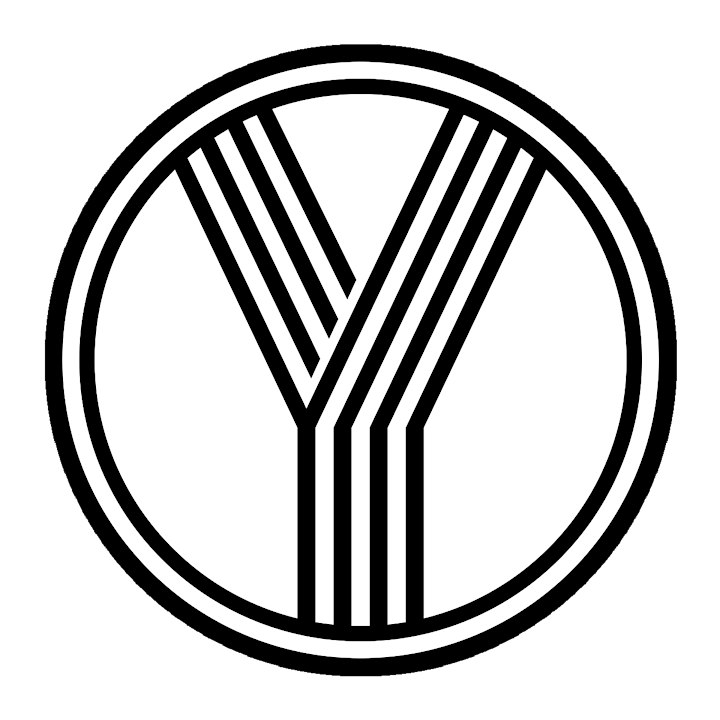 YImpact is a social impact consultancy with a mission to transform and grow the Social Enterprise Sector. In 2019 they launched the inaugural Y Impact Program to create professional development and mentoring relationships between corporate advisors and social entrepreneurs.