Location
Goods Shed North | Victorian Innovation Hub
710 Collins Street
Docklands, VIC 3008
Australia
Description
The health technology industry is rapidly expanding throughout Australia and the world, especially due to the rising life expectancy and ageing global population. The medical tech sector has already seen major growth due to consumer accessibility; increasing prevalence of smartphones and tablets means providers are discovering how to reach larger audiences at lower costs.
Our focus on HealthTech in June will profile and showcase both leaders and up-and-coming startups that are revolutionising and empowering the HealthTech industry.
What is HealthTech?
HealthTech is the use of technology (databases, applications, mobiles, wearables) to improve the delivery, payment, and/or consumption of care, with the ability to increase the development and commercialisation of medicinal products.
The Pitch Night:
Startup Victoria are proud to partner with LaunchVic to showcase 4 startups working within the HealthTech sector, as they pitch to a panel of hand-picked, expert judges as well as our usual community of founders, startups, investors and more. They will also be pitching to win the Startup Victoria Prize Package below.
Timeline:
16 May - Applications open

12 June - Applications close

13 June - Shortlisted applicants announced

18 June - Pitch Training & Selection Session (for shortlisted applicants)

20 June - Top 4 Finalists announced

25 June - Pitch Night
To apply:
---
Prize Package:
Austrade: Participation in the Landing Pads program at a location of your choice (Singapore, Berlin, Tel Aviv, San Francisco, Shanghai)

AWS: $5,000 AWS Credit to the winner and $1,000 AWS Credit to finalists

Crazy Domains: 1 x hour consultation with a web expert and free comprehensive website health check, valued at $279

Coglan Duffy & Co: 1 x hour of free legal advice

Connect Labs: $4000 worth sales and marketing technology audit for your startup to get found, get leads and get customers

General Assembly: $1000 credit for classes & workshops, valid for 1 year.
Law Squared: $2500 credit to use the Cubed by Law Squared platform
Northraine: 10 hours x machine learning training and consultation
Prime Financial: 4hours x consultation for winner and 2hours x consultation for finalists

SendGrid: $5,000 credit to winner and $3,000 credit to finalists
Stripe: $50,000 of volume waived of Stripe fees
SquarePeg Capital: 30mins x consultation with the team

Pfizer: 1 hour coaching/mentoring session by a senior leader either virtual or face to face in July. The mentor will be selected based on the individual needs of the winner, whether this is for help with marketing, sales, general advice around approaching corporates, people management etc.
---
Judges: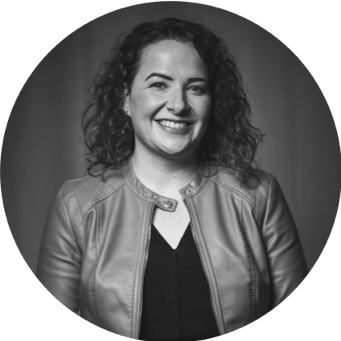 Alison Hardacre, HealthKit
Alison Hardacre is the co-founder of HealthKit, a global health platform that makes healthcare efficient, effective and accessible for practitioners, patients and people everywhere, by digitising healthcare everywhere. HealthKit is now used in over 50 countries and currently has offices in Australia and Europe. With an executive background in healthcare and in banking, Alison speaks five Asian languages, and holds an MBA, Law and arts degrees.
Bronwyn Le Grice, ANDHealth
Bronwyn has 18 years executive experience in the health technology sector spanning
venture capital, transaction management, capital raising, corporate development, investor relations and industry advocacy.
In her prior role as Investment Director with healthcare VC, BioScience Managers, Bronwyn was responsible for managing significant transactions resulting in over A$65m of private and public equity raisings.
After completing the $35m Adherium IPO on the ASX, Bronwyn founded ANDHealth,
Australia's only dedicated digital health accelerator. ANDHealth's unique industry-led model provides critical support to Australian digital health companies to meet key clinical and commercial requirements to enable them to access institutional investment and international markets.
Bronwyn is a Non-Executive Director of ASX listed cancer diagnostics company Imagion Biosystems, and holds a number of health, technology and innovation advisory roles both in Australia and internationally.
Advisory roles:
RMIT University Health and BioMedical Sector Expert Research Advisory Group

Swinburne University Innovation Precinct Advisory Board

La Trobe University Digital health Advisory Committee

PCH Alliance Global Innovation Task Force

Australia New Zealand Leadership Forum Health Technologies Sector Group.
Chris Kommatas, MHX
Chris heads the innovation strategy for Potential(x) and is charged with Health Service - Industry – Startup engagement. He oversees global innovation ecosystem partnerships across US, Japan, EU and Asia. Chris is also the co-founder of Australia's first hospital-based business accelerator at The Royal Melbourne Hospital, a member of the Health Roundtable (HRT).
The HRT is a not for profit, membership based organization of over 160 public hospitals across Australia and New Zealand. Through leading big data and analytics services, HRT members are provided with detailed benchmark data and reporting, together with collaboration events to share knowledge, challenges and network improvements to health services.
In addition Potential(x) supports benchmarking, data analysis and insights for over 120 Australian private hospitals, large disability services and international health advice / telehealth services. Chris has held clinical roles in physical medicine and rehabilitation at Mount Sinai Beth Israel Medical Center, Vail Valley Medical Center, private practice and for Reebok.
His commercial experience includes over 20 years in pharmaceutical and medical technology leadership roles with global companies such as GSK, Merck, Pfizer and ConvaTec in US, UK and across Asia Pacific.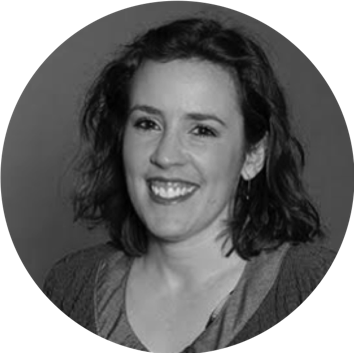 Kate Porz, Healthcare Hub
Kate is the Senior Brand Manager and Co-Lead for the Healthcare Hub (HCH) and based in Melbourne. Kate is responsible for the exploration and identification of startup solutions that solve challenges faced by patients who take Pfizer medications. Kate was the lead in the development and roll out of a clinical information system which has provided her with experience in data management, patient privacy and clinical information workflows. In addition to the HCH, Kate is also the Senior Brand Manager of a specialized infusion product. As a registered Pharmacist, she is interested in digital tools to improve quality use of medicines and patient health literacy.
---
Emcee: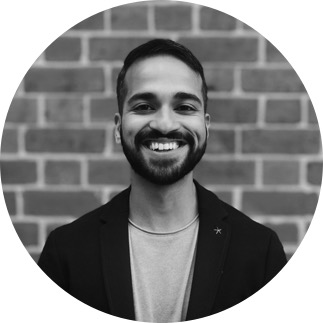 Kunal Kalro, Eugene
Kunal is the founder & CEO of [Eugene](eugenelabs.com), a genetics+health startup empowering people with people with expert, convenient and compassionate healthcare — anytime, anywhere. This begins with helping people plan a healthy pregnancy.
Eugene works to address these inequalities in health outcomes by empowering all of us, as individuals and communities, to make more informed choices about our own health and the role we play in advancing representation in healthcare research.

Kunal is a an experienced entrepreneur, product designer and technologist with a passion for building useful products and a career spanning the Australian, US, Latin American, Middle Eastern & Indian markets.
---
Major Partners:

LaunchVic is leading the development of a globally-connected startup ecosystem.
With the help of startup founders, entrepreneurs and investors, corporates and universities, we aim to build a startup ecosystem that can strengthen the economy, encourage more people to work with and for startups, and represent all Victorians.
Our focus lies in the areas of funding, community building and global recognition for the Victorian startup ecosystem.

At Pfizer, we believe that innovation comes from working in partnership with others. We are innovating to bring therapies to patients that allow them to live better and longer lives and vaccines to prevent them from becoming sick in the first place.
We are proud to be part of an industry that has helped treat, cure and eradicate life-threatening diseases. We play an active role across the Australian healthcare spectrum working with patient organisations and government for the benefit of each patient.
Since 1956, our people have worked together with our partners for the sole purpose of ensuring that Australians can access new and innovative medicines to extend and improve life. We are proud of our history and look forward with enthusiasm to the future.
Official Event Staffing Provider:

Weploy is creating an empowered and fearless workforce and building the world's best community of on-demand short-term office support staff.
---
Photos and video may be taken at the event and may be used for promotional purposes. Your attendance at this event is considered as implied consent for the use of these photographs for these purposes.