Description
FinTech is a rapidly expanding Australian industry, and encompasses lending, personal asset management, payments software, crowdfunding, and much more. In 2017, the Startup Muster report found that FinTech was the most popular industry for Australian founders, and in Victoria is establishing itself in the field, with organisations like Stone & Chalk and YBF Ventures establishing FinTech hubs along with state government support.
In the lead up to Intersekt Festival, Startup Victoria is proud to partner with FinTech Australia and Square to bring you this pitch night where we will showcase four up-and-coming startups that are looking to impact and shape the FinTech industry. The startups will not only be pitching for the prize package below; they will also be pitching to a panel of expert judges and a room full of industry professionals.
Timeline:
11 October - Applications close

12 October - All shortlisted applicants announced

15 October - Pitch Training & Selection Session (for shortlisted applicants)

16-17 October - Top 4 Finalists announced
To apply:
---
Judges: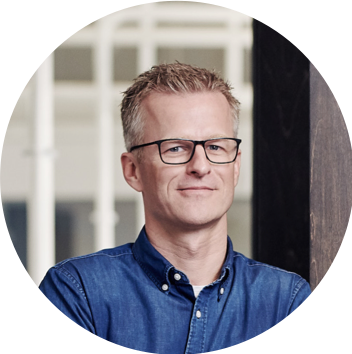 Ben Pfisterer
Ben Pfisterer is Square's Head of APAC and Country Manager for Australia, responsible for building, deploying and managing Square's business and operational capabilities in the APAC region.
In his role at Square, Ben is focussed on providing more Australian businesses with access to affordable payment tools and services to help them build, run and grow their business anywhere.
Throughout his career Ben has played an important role in the Australian innovation and technology sectors, particularly in the fintech space. He has previously held the position of Head of Innovation & Emerging Products at Visa, where he led the development and growth of PayWave.  He then went on to be the founder and CEO of Kinetik Innovation, a solution developer within the mobile banking, payment and retail industries.
Prior to this, Ben also worked at National Australia Bank, helping to drive a range of the retail bank's innovation programs, such as EMV, contactless, and deployment of one of the world's first mobile payment pilots.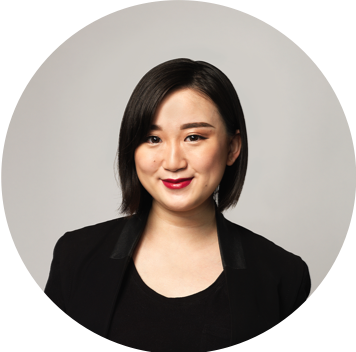 Lucy Liu
Lucy is the Co-Founder and Chief Operating Officer at Airwallex. Previously an investment consultant at the China International Capital Corp (CICC), China's first joint venture investment bank, she is responsible for overseeing the ongoing business operations within Airwallex. After leaving CICC, Lucy was the Director of Hong Stone Investment Development Limited, a Hong Kong based investment company, where she designed and implemented their financial and operational strategy. She co-founded Airwallex in 2015 and was recently named one of Forbes Asia's 30 Under 30, Fintech Australia's Female Fintech Leader for 2018, and one of Ernst and Young's Entrepreneurs of the Year.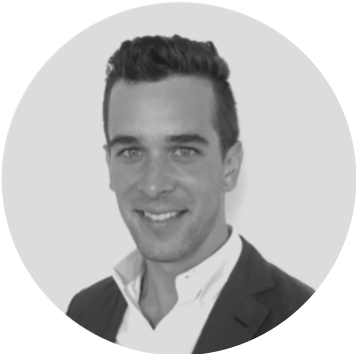 Ben Hensman
Ben is an investor at Square Peg Capital, a global venture firm with over US$500m under management, and which includes in its portfolio companies such as Airwallex and Stripe.
Prior to joining Square Peg, Ben was an Investment Analyst at Fidelity International in Sydney, covering investments in the telecommunications, media, software & technology sectors across A&NZ. Prior to that, he was an Analyst in Deloitte Brisbane's Corporate Finance team.
Ben holds a Bachelor of Laws (LLB) and Bachelor of Commerce (Finance) from the University of Queensland and has completed the CFA Level 1.
He is passionate about software businesses and technology more generally.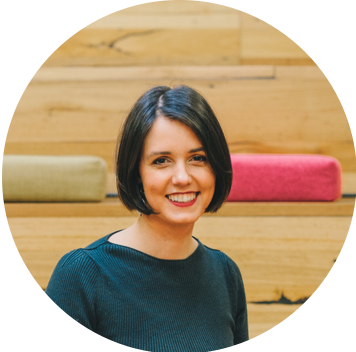 Melissa Mack
Melissa is a director FinTech Australia and head of communications for personal loan provider MoneyPlace. Melissa is a former journalist and communications consultant with more than 10 years experience in the media industry. Originally a personal finance editor for The New Daily, she has worked in tech and fintech public relations for the past four years.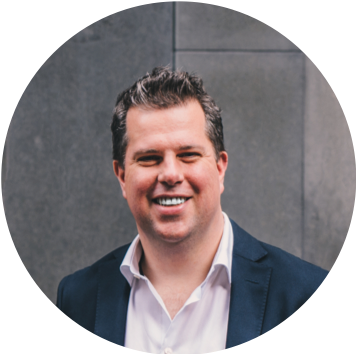 Stuart Stoyan

Stuart Stoyan is founder and CEO of consumer lender MoneyPlace.
Founded in 2015, MoneyPlace is one of Australia's fastest growing consumer lenders, using risk-based pricing to offer consumers the best rate possible.
Stuart has helped shape national fintech and innovation policies as Chair of Fintech Australia (Australia's national fintech association) and as the founder of the National Fintech Census, Australia's first and largest survey of the local fintech industry. Stuart is also a member of the Federal Government's Fintech Advisory Group and the recently formed Data Standards Board Advisory Committee.

Prior to founding MoneyPlace Stuart was the Head of Strategy for NAB Business and a management consultant at Bain & Company.
---
Hosted by: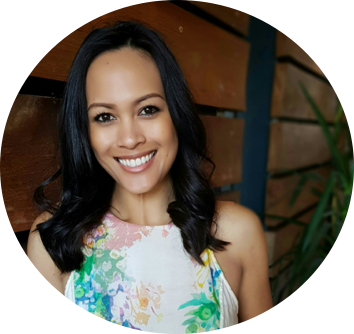 Shahirah Gardner
Shahirah is co-founder of Finch, 'a financial app for your social life'. Finch's behavioural approach to consumer finance landed them a spot in the #1 fintech incubator in the US, Envestnet |Yodlee, where the team won Best Product Demo. Shortly after launching across Australia in July last year, Finch raised $2.25m seed capital, and in 2018 won 'Best Digital Wallet' at the Finnie Awards and 'Best Personal Finance App' at the Finder Awards.
Shahirah is on the board of Girls in Tech Australia, where she champions women in STEM and entrepreneurship through community events, conferences, hackathons and bootcamps. She's an active member of the Australian startup and fintech community and is regularly invited to speak on diversity, fintech, entrepreneurship and more.
---
Prize Package:
Airwallex: Consultation with Lucy Liu on building a FinTech

Austrade: Participation in the Landing Pads program at a location of your choice (Singapore, Berlin, Tel Aviv, San Francisco, Shanghai)

AWS: $5,000 AWS Credit to the winner and $1,000 AWS Credit to finalists

Bravo: 1 x half day User Experience (UX) Design Workshop valued at $1500

Coglan Duffy & Co: 1 x hour of free legal advice

Connect Labs: $4000 worth sales and marketing technology audit for your startup to get found, get leads and get customers

Crazy Domains: 1 x hour consultation with a web expert and free comprehensive website health check, valued at $279

Deskworx: 2 x 1 month of coworking with a dedicated desk

General Assembly: $500 credit for classes & workshops with a 1 year validity
Inspire9: 2 x full time subscription for 1 month
Law Squared: $2500 credit to use the Cubed by Law Squared platform
Northraine: 10 hours x machine learning training and consultation
Prime Financial: 4hours x consultation for winner and 2hours x consultation for finalists

SendGrid: $5,000 credit to winner and $3,000 credit to finalists

Square: $15,000 fee-free card processing + Square contactless and chip card reader

SquarePeg Capital: 30mins x consultation with the team

Stripe: $50,000 of volume waived of Stripe fees

YBF Ventures: 2 x open plan desk for 3 months
People's Choice Award:
Airwallex: Consultation with the Airwallex team on building a FinTech
---
Major Supporters:

FinTech Australia's vision is to make Australia one of the world's leading markets for FinTech innovation, adoption and investment. Our mission is to grow the Australian FinTech ecosystem, to encourage disruption and drive investment and to be a trusted advisor. Our success is reflected by the growth and success of our members. We win when they win.

Our mission is simple: we want to help people everywhere start, run and grow a business. We're a fast-moving global fintech company building the tools entrepreneurs need to simplify and streamline every business process, from accepting card payments and invoicing to inventory management, real-time analytics, employee management and powerful data reporting.
Now supporting millions of businesses worldwide, Square is recognised as a leader in financial technology, currently rated third in Fast Company's 2018 edition of the World's Most Innovative Companies. Square was founded in 2009 by Jack Dorsey and Jim McKelvey and is headquartered in San Francisco, with offices now operating across the United States, Canada, Japan, the UK, Ireland and Australia.
Venue Partner:

LaunchVic is leading the development of a globally-connected startup ecosystem.
With the help of startup founders, entrepreneurs and investors, corporates and universities, we aim to build a startup ecosystem that can strengthen the economy, encourage more people to work with and for startups, and represent all Victorians.
Our focus lies in the areas of funding, community building and global recognition for the Victorian startup ecosystem.
Official Event Staffing Provider:

Weploy is creating an empowered and fearless workforce and building the world's best community of on-demand short-term office support staff.
---
Photos and video may be taken at the event and may be used for promotional purposes. Your attendance at this event is considered as implied consent for the use of these photographs for these purposes.