Discover your unique colour palette and makeup colours that will have you looking fabulous and feeling confident every day.
About this event
Personal Colour Analysis Workshop
Saturday, 16 January, 2021
"I found having a colour consultation with Ann to be extremely worthwhile - I have wanted to do this for years!
I found that my best colours are those that I have often steered clear of because I didn't realise they were right for me.
I also found the makeup tutorial incredibly helpful.
Ann has a friendly, warm and engaging manner. I'm looking forward to seeing how my warrdrobe evolves in the future!"
Moya, Gladesville
Hi, I'm Ann Vodicka, colour and style expert, and founder of Image Confidence.
I'm running a fun, half day workshop where you can experience a transformational personal colour analysis that helps you discover your most flattering colours - colours that give your confidence a boost.
I'm passionate about enabling women to feel confident and empowered about their appearance.
This small group colour consultation is held in Leichhardt, Sydney. It will help you discover the colours that look terrific on you.
Why is this important? - Because when you look good, you feel good!
Wearing your best colours is an amazing tool that:
🌟 makes your skin and eyes look brighter - you look healthier, more vibrant
🌟 helps you create an easy mix and match wardrobe
🌟 saves you time when shopping for clothes, shoes, accessories and makeup
🌟 eliminates having items in your wardrobe that you never or very rarely wear
🌟 re-energises your self-confidence giving you that extra lift as you pursue your personal and professional dreams
🌟 helps you feel great about your appearance!
Start 2021 wearing the colours that make you shine 🌟🌟🌟
What you'll receive at your colour consultation
🌈 A personal colour analysis (1:1 consultation is usually $385)
🌈 A personalised swatch of your best colours (valued at $75)
🌈 A comprehensive colour booklet (valued at $25)
Bonus special offer
🌈 Makeup colour tips
🌈 An express natural day makeup application session (valued at $120)
Other benefits you'll gain from your personal colour analysis
learn your best hair dye colours
explore your signature 'colour personality'
learn easy ways to mix and match your colours
enhance your best features
look energised and youthful
make positive first impressions
create a simplified, versatile wardrobe
discover your best metals and natural stones
save time in the shops and getting dressed
save money by only buying colours that suit you
Date: Saturday, 16 January, 2021
Time: 10 am to 2 pm
Place: Leichhardt (exact location will be disclosed on booking)
Group size: 4
Light snacks provided
Investment: $295
If you have any questions about the workshop you can email me:
ann@imageconfidence.com.au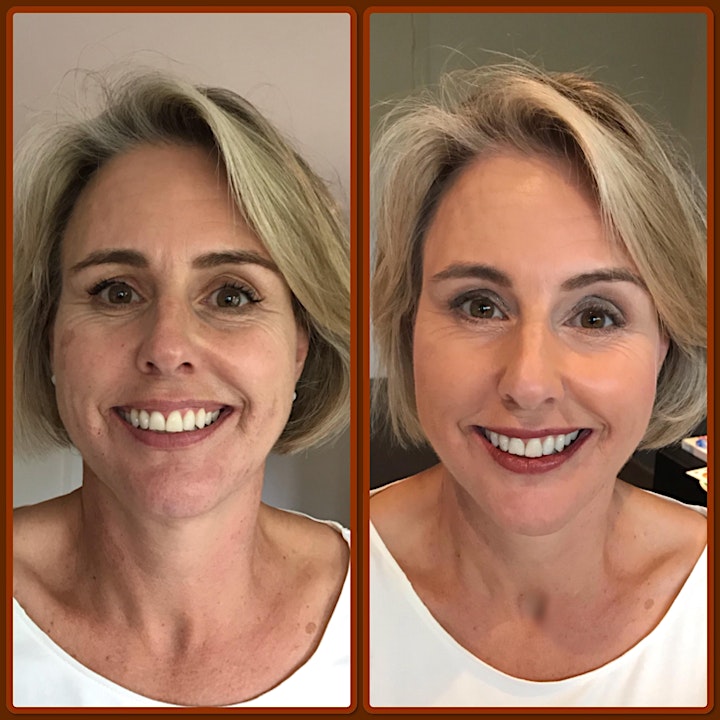 Organiser of Personal Colour Analysis Workshop
Hi, I'm Ann Vodicka, Sydney based personal stylist and founder of Image Confidence. 
Would you like some help updating your look and refreshing your wardrobe? Many people struggle with knowing what colours and styles suit them. With the huge amount of clothing and accessory choices online and in stores shopping can be overwhelming and stressful. I can make the whole experience easy and fun and have you looking fabulous fast.
To read more about how I can help you visit my website: www.imageconfidence.com.au