Liturgies for rites of passage are important for the great turning points of human experience: birth, marriage, and death.
About this event
Liturgies for rites of passage are important for the great turning points of human experience: birth, marriage, and death. But what happens when a joyfully accepted life transition is disrupted?
Rev'd Melanie Whalley will explore an area of relatively slim provision for pastoral ritual and liturgical expression. Early Pregnancy Loss 'encompasses miscarriage, ectopic, molar and any other loss that' may occur prior to 20 weeks gestation. Different types and experiences of Early Pregnancy Loss mean parents may have very specific spiritual needs. The language we use when listening to their needs is crucial at such a vulnerable time for parents. Existing provision for funerals for children often reflect themes that don't map to the complex experience of Early Pregnancy Loss.
While not all parents experience Early Pregnancy Loss as the death of a child, it is more commonly experienced this way which is why the silence surrounding this topic needs to be addressed. Pastoral ritual and liturgy that acknowledges a family's grief and lament before God with a careful adaptation of the language of common prayer offers powerful expressions of consolation and hope. This is an important corrective to our broader cultural dismissal of the complex grief that accompanies Early Pregnancy Loss.
In this presentation Melanie Whalley will reflect on her personal experience of Early Pregnancy Loss, which prompted her to develop connections with other women and families. Her awareness was drawn to the lack of pastoral and liturgical resources for this experience, and led Melanie to begin composing liturgies for families where Early Pregnancy Loss has occurred. Wider implications for pastoral and theological formation of clergy and pastoral carers will be explored, particularly the development of deep listening skills appropriate to this human experience.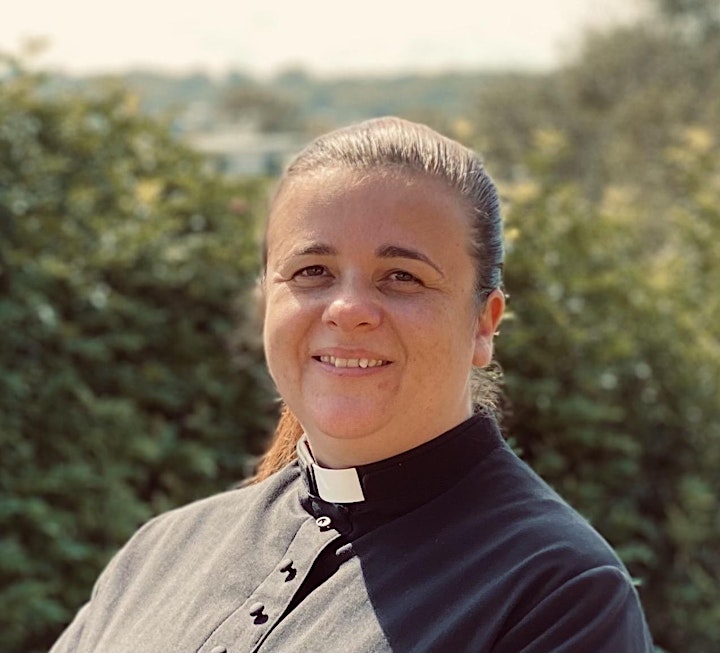 Melanie Whalley is Priest in Charge of the Parish of Toronto, in the Anglican Diocese of Newcastle. She is married to Angus, and they have 3 children Amelia, Gabriel (dec) and Joseph. Melanie's interest in Early Pregnancy Loss and liturgy began in 2016 after the loss of Gabriel. Melanie's experience led her to join several online Pregnancy and Infant loss groups where she received the valuable experience of listening to hundreds of other mothers. Melanie began to explore ways of providing pastoral care for mothers who often feel the need for ritual and ways to honour their babies not only after the death but on special dates as well. This has led her to compose liturgies for times of commendation and remembrance for mothers and families that have experienced Early Pregnancy Loss.
Organiser of Pastoral Ritual and Liturgy for Early Pregnancy Loss