Description
At the start of 2019, the World Health Organization named 10 global health challenges that demand attention now: air pollution and climate change; noncommunicable diseases; global influenza pandemic; fragile and vulnerable settings; antimicrobial resistance; Ebola and other high-threat pathogens; weak primary health care; dengue; and HIV.
The Peter Doherty Institute for Infection and Immunity is dedicated to finding solutions to prevent, treat and cure infectious diseases, with staff at the coalface of these threats. On a daily basis, they're working on a cure for HIV, a universal one shot flu vaccine and new antibiotics.
In celebration of the Institute's 5th anniversary, the Convergence Science Network is inviting the public to attend a panel discussion, where experts, led by Nobel Laureate Professor Peter Doherty AC, will bring you up to speed on the true burden of these threats on a global and national level, and how we can all play a role in limiting their impact on society.
SPEAKER DETAILS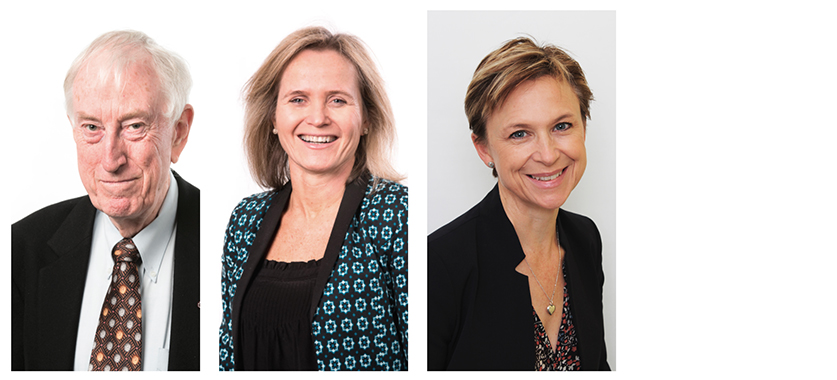 Laureate Professor Peter Doherty, Professor Sharon Lewin and 
Professor Anna Meredith.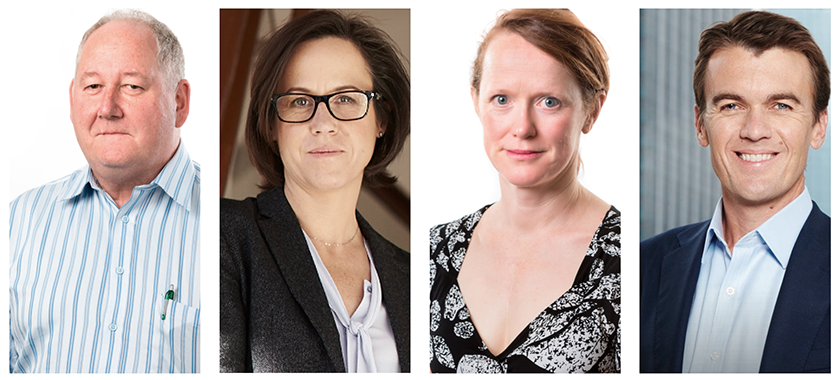 Professor Ian Barr, Associate Professor Deborah Williamson, Dr Katherine Gibney and Michael Rowland.


Laureate Professor Peter Doherty
Winner of the 1996 Nobel Prize for Physiology or Medicine and Patron of the Doherty Institute


Laureate Professor Peter Doherty, the Patron and namesake of the Doherty Institute, has been involved in research on infection and immunity for 50 years. He shared the Nobel Prize in Physiology or Medicine in 1996 with Swiss colleague Rolf Zinkernagel for their discoveries concerning the specificity of the cell-mediated immune defence and the biological role of the major histocompatibility complex (MHC). He was and remains the first person with a veterinary qualification to win a Nobel Prize and was Australian of the Year in 1997. Still active in science and involved in large, grant-funded programs at both institutions, he commutes between St Jude Children's Research Hospital in Memphis and the Doherty Institute where he now spends most of his time. His research over the past four decades has focused on T cell-mediated immunity in virus infections, particularly with respect to CD8+ "killer" T cell effector function and memory. Apart from his published reviews and research papers that can be found on PubMed, he is the author of several "lay" books, including A Light History of Hot Air, The Beginners Guide to Winning the Nobel Prize, Their Fate is Our Fate: How Birds Foretell Threats to our Health and our World, Pandemics: What Everyone Needs to Know, The Knowledge Wars and The Incidental Tourist. His current focus is increasingly on the public communication of science and on defending an evidence-based view of the world.
Professor Sharon Lewin
Director of the Doherty Institute
Leading infectious diseases expert, Professor Sharon Lewin, is the inaugural Director of the Doherty Institute. She is also a Professor of Medicine at The University of Melbourne and a National Health and Medical Research Council (NHMRC) Practitioner Fellow. As an infectious diseases physician and basic scientist, her laboratory focuses on basic, translational and clinical research aimed at finding a cure for HIV and understanding the interaction between HIV and hepatitis B virus. Her laboratory is funded by the NHMRC, the National Institutes of Health, The Wellcome Trust, the American Foundation for AIDS Research and multiple commercial partnerships. She is also the Chief Investigator of a NHMRC Centre of Research Excellence (CRE), The Australian Partnership for Preparedness Research on Infectious Diseases Emergencies (APPRISE) that aims to bring together Australia's leading experts in clinical, laboratory and public health research to address the key components required for a rapid and effective emergency response to infectious diseases. She co-chairs the International AIDS Society's Towards an HIV Cure initiative, and in 2014, was the local co-chair for the 20th International AIDS Conference in Melbourne, the largest health conference ever held in Australia. She was named Melburnian of the Year in 2014 and in 2019 was appointed an Officer of the Order of Australia (AO) in recognition of her distinguished service to medical research, and to education and clinical care, in the field of infectious diseases, particularly HIV and AIDS.

Professor Anna Meredith
Head of the Veterinary School, the University of Melbourne
Professor Anna Meredith joined the University of Melbourne in July 2018 as Head of the Melbourne Veterinary School. Previously, she was Professor and Chair of Zoological and Conservation Medicine and Associate Dean International at the Royal (Dick) School of Veterinary Studies, University of Edinburgh, and Director of Postgraduate Taught Programmes in the College of Medicine and Veterinary Medicine. Professor Meredith is a Fellow and Recognised Specialist in Zoological Medicine of the Royal College of Veterinary Surgeons, and a Specialist in Wildlife Population Health of the European College of Zoological Medicine. Her research interests focus on One Health, with a focus on emerging infectious diseases of wildlife, and wildlife as indicators of ecosystem health. In 2019 Anna received an OBE for services to animal welfare and the veterinary profession.


Professor Ian Barr
Deputy Director, WHO Collaborating Centre for Reference and Research on Influenza
Professor Ian Barr is the Deputy Director of the World Health Organization (WHO) Collaborating Centre for Reference and Research on Influenza. Ian has had over 35 years' experience in biological research and development in academic institutions and at CSL Limited on various topics such as vaccine development, mucosal immunology, adjuvants, cancer therapeutics, immune system development and diagnostics. Ian joined the Centre in 2000 and has served as Deputy Director since 2005. He is an Honorary Senior Research Fellow at Federation University and holds an honorary position at the University of Melbourne. Ian has authored and co-authored over 150 publications on various aspects of influenza in high impact journals such as Nature, Science and eLife. He has had several patents granted and has been the recipient of numerous national and international research grants.


Associate Professor Deborah Williamson
Director of the Microbiological Diagnostic Unit Public Health Laboratory at the Doherty Institute
Associate Professor Deborah Williamson is a Clinical Microbiologist and Deputy Director of the Microbiological Diagnostic Unit Public Health Laboratory (MDU PHL). She is also a Laboratory Head in the Department of Microbiology and Immunology. Deborah is involved in the delivery of specialist public health laboratory services, and in the diagnosis and surveillance of communicable diseases. Her research interests include the molecular epidemiology and pathogenesis of infections caused by antimicrobial resistant pathogens, and the translation of genomic technologies to questions of public health importance. Deborah has been the recipient of several research awards, including the University of Auckland Vice Chancellor's Prize for best Doctoral Thesis (2016), and a L'Oreal-UNESCO For Women in Science Fellowship (2017). She has served on numerous national advisory groups and committees, and has been an invited speaker at both national and international research symposia and conferences.
Dr Katherine Gibney
Infectious Diseases Physician at Austin Health and Epidemiologist at the Doherty Institute
Dr Katherine Gibney is an infectious diseases physician, public health physician and medical epidemiologist. She has a particular interest in infections in immigrants and returned travellers, vector-borne diseases and gastrointestinal infections, and Indigenous health. Katherine works at the Austin Hospital and the Doherty Institute, and has an appointment in Communicable Disease Epidemiology and Surveillance, Victorian Department of Health. She completed a PhD at Monash University examining the burden of selected infectious diseases in Australia and the national infectious diseases surveillance system.
Michael Rowland
Co-host of the ABC's News Breakfast
Date:
Monday, 9 September 2019
Venue:
Clarendon Auditorium, Level 1, Melbourne Exhibition Centre,
2 Clarendon Street, South Wharf 3006
Time:
6.00pm – 7.30pm.
Registration from 5.00pm.
The Convergence Science Network and the Doherty Institute for Infection and Immunity are grateful for the support of the Club Melbourne Ambassador Program in making this event possible.