Owner driver arrangements: Navigating rules and negotiating terms (North Sy...
Description
Date: Thursday, 29 August 2019
Location: NSW Business Chamber, Level 15, 140 Arthur Street, North Sydney NSW 2060
Time/Duration: 9.00am – 4:30pm
Presenter: Nigel Ward, CEO and Director, Australian Business Lawyers & Advisors (ABLA)


---
Course Overview
If you are a business that employs the services of owner drivers to deliver your goods across the country, then this course is for you.
With different legislation applicable in different states, it can become a minefield when negotiating contracts of carriage. As regulation tightens, it's important for businesses to understand the environment in which they are required to operate within.
This area of specialisation requires expert knowledge. Arguably the leading practitioner in Australia, Nigel Ward has negotiated 'owner driver' arrangements across Australia for the past 30 years.
From fleet mix strategy, cost and rate modelling, contract drafting and negotiations as well as appearing in the NSW IR Commission and before the Victorian Small Business Commissioner, Nigel has an unrivalled understanding of and experience in goodwill and sale of vehicles with work claims and issues.

As a member of the Arbitration Panel of the Contract of Carriage Tribunal of NSW, you will gain from Nigel's in-depth knowledge, experience and exposure to the world of owner driver arrangements.

Join your peers for a full day training program and upskill for your future negotiations.
---
8:45 am - Registration
9:00 am - Training commences
4:30 pm - Training concludes
Morning tea, light lunch and afternoon tea included. Please notify the organiser of any dietary requirements before the day.
---
About the trainer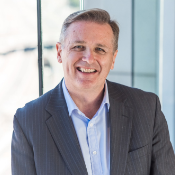 Nigel Ward,
CEO and Director
Australian Business Lawyers & Advisors (ABLA)
Nigel Ward is one of Australia's leading advocates and practitioners in employee and industrial relations with more than 30 years of strategic business planning experience.
As CEO of ABLA, Nigel has spearheaded the organisation's award-winning company culture. He sets the tone in the office with an open management style and sincere approach to looking after each and every client. Nigel approaches all legal issues from a 'what's best for your business' perspective.
Under his leadership, the landmark Penalty Rates decision handed down by Fair Work in February 2017 was a milestone victory for ABLA, acting on behalf of the Australian Chamber, NSW Business Chamber and Australian Business Industrial. Nigel said: "A decision of this magnitude and notoriety will have far-reaching consequences for the industrial relations system and the economy and it is very exciting for ABLA to have played such a big part."
In his capacity as the leading employer industrial advocate, Nigel appears regularly before the Fair Work Commission in major industry cases for the peak employer association, the Australian Chamber of Commerce and Industry and other major employer organisations.
As one of Australia's leading enterprise bargaining advocates and practitioners, Nigel has been at the forefront of modern negotiations since the late 1980s. This in-depth experience has given him a holistic understanding of workplace strategy, bargaining tactics and law.


---
FAQs
What's included in the price?

All training course material, refreshments and light lunch are included.
How can I get to the venue?
Public transport: North Sydney train station 500m/7min walk via Blue st and Walker Street.
Secure parking: 146 Arthur Street, North Sydney cost: $70 for 4 hours+
How can I contact the organiser with any questions?
Contact Tori Smith: 02 9458 7384 or tori.smith@ablawyers.com.au
What's the refund policy?
Participants will receive a full refund if they cancel at least seven (7) business days prior to the scheduled event. However, if participants cancel less than seven (7) business days before the event, no refund will be made. The place can be transfered to another member of the paid organisation. No-shows or cancellations after 7 days will receive the course training material and supporting documents. If there are insufficient participants, we reserve the right to cancel the event and participants will be transferred to another module of equal value or receive a full refund at their election. We will give three business days' notice of any such cancellation.
Do I have to bring my printed ticket to the event?
Yes, you will also be required to provide your proof of Identification.
Privacy policy
To understand how we protect your privacy, please refer to our Privacy Policy.