Opus Now #16 BEETHOVEN OPUS 131 | JORDAN IRELAND | MICROFICHE ENSEMBLE

Thursday, 19 December 2019 from 7:00 pm to 9:30 pm (AEDT)
Event Details
OPUS NOW
presented by  CP PRODUCTIONS 
A concert series exploring relationships between the music of today and Beethoven's sixteen String Quartets
Concert Series 16
Programme 
Microfiche Ensemble | Improvisations 
Ludwig Van Beethoven | String Quartet No. 14 in C # minor Opus 131
Opus Now String Quartet 
I. Adagio ma non troppo e molto espressivo  
II. Allegro molto vivace  
III. Allegro moderato – Adagio B minor  
IV. Andante ma non troppo e molto cantabile – Più mosso – Andante moderato e lusinghiero – Adagio – Allegretto – Adagio, ma non troppo e semplice – Allegretto  
V. Presto E major  
VI. Adagio quasi un poco andante  
VII. Allegro
Jordan Ireland | Original Songs
***** Starring *****
Microfiche Ensemble
Max Alduca - double bass
Nick Calligeros - trumpet
Holly Conner - drums & percussion
Sam Gill - alto saxophone
Novak Manojlovic - piano & keyboards
Phillippa Murphy-Haste - clarinet
Opus Now String Quartet 
Harry Ward and Yuhki Mayne  - violins
Beth Condon - Viola
Freya Schack-Arnott - Violoncello  


Jordan Ireland - voice and guitar
Tickets online from $15,
$30

at the door, 
Beer and Wine available between sets for cash purchase ($5)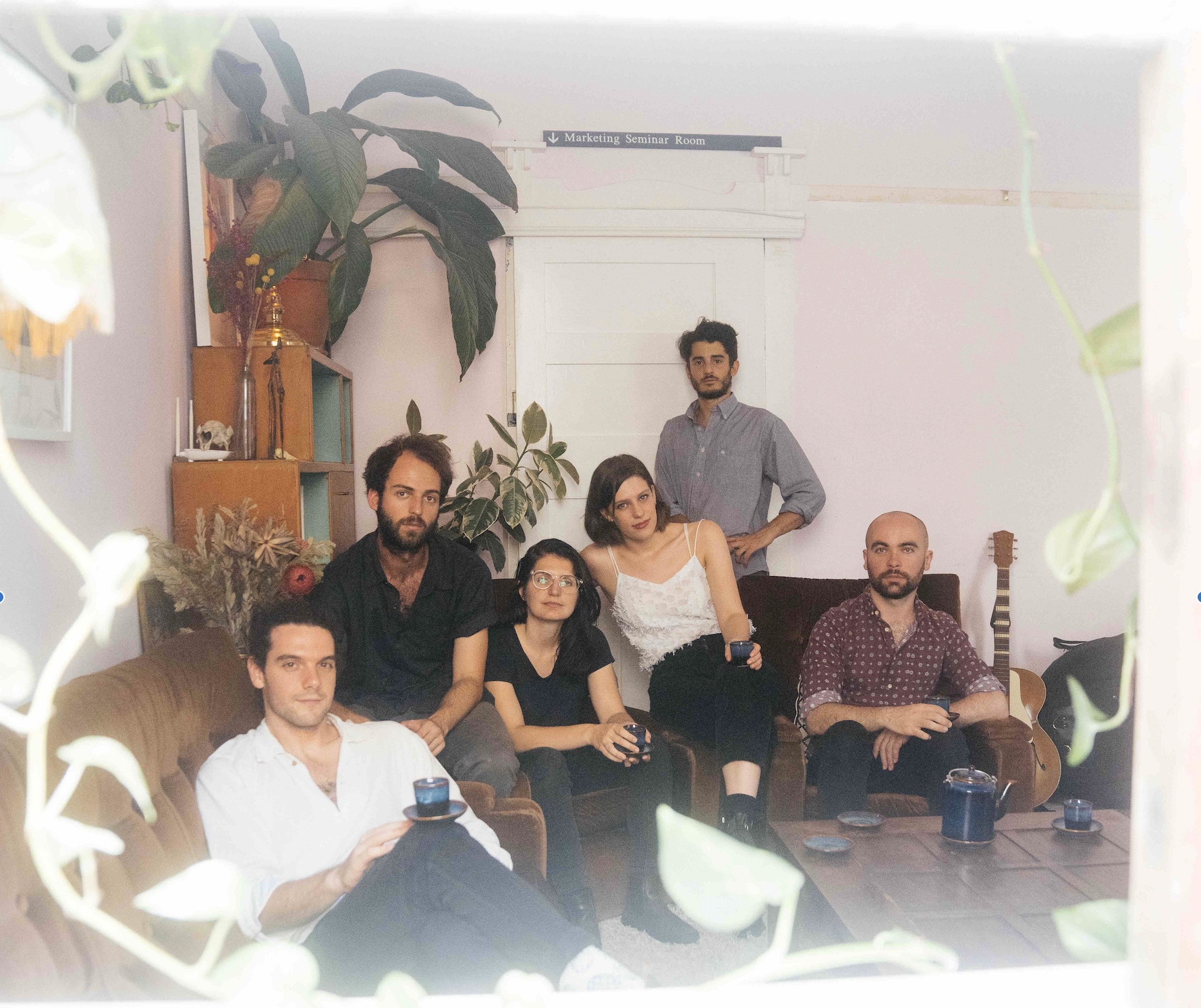 Hailing from Sydney, Microfiche are a six-piece collective whose blend of improvisation and composition draw from the worlds of free jazz and contemporary classical to create something uniquely theirs.
The band initially formed in 2015 as a student ensemble at the Sydney Conservatorium of Music where under the expert tuition of Phil Slater and Simon Barker the group met weekly to explore the compositional processes of John Cage and Morton Feldman. After a year of reconceptualising those ideas into a body of original material they decided to document the music in the studio, which was to become their eponymous debut album under their new name Microfiche.
Four years on and Microfiche this year embarked on a maiden European tour which included a performance as part of Copenhagen Jazz Festival. Since returning home they have also recorded their second studio album, to be released in 2020. Come see one of Sydney's great young bands take flight (...or swim?)
Sounds- https://microfiche1.bandcamp.com/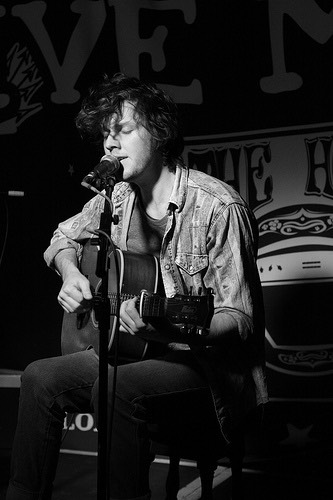 Jordan Ireland's solo album is more akin to dappled shade than sound. Strings, strumming, barely perceptible percussion, piano and flute are muted and textural, with Ireland's voice murmuring melodies from the deep, languishing in the possibilities of the irresolute. The pastoral psychedelica of early Pink Floyd or the gently soaring vocals of Kishi Bashi are fair comparisons, though Ireland's songs are hazier and more diaphanous.
Sounds- https://jordanireland.bandcamp.com/




Opus Now Quartet Featured Artist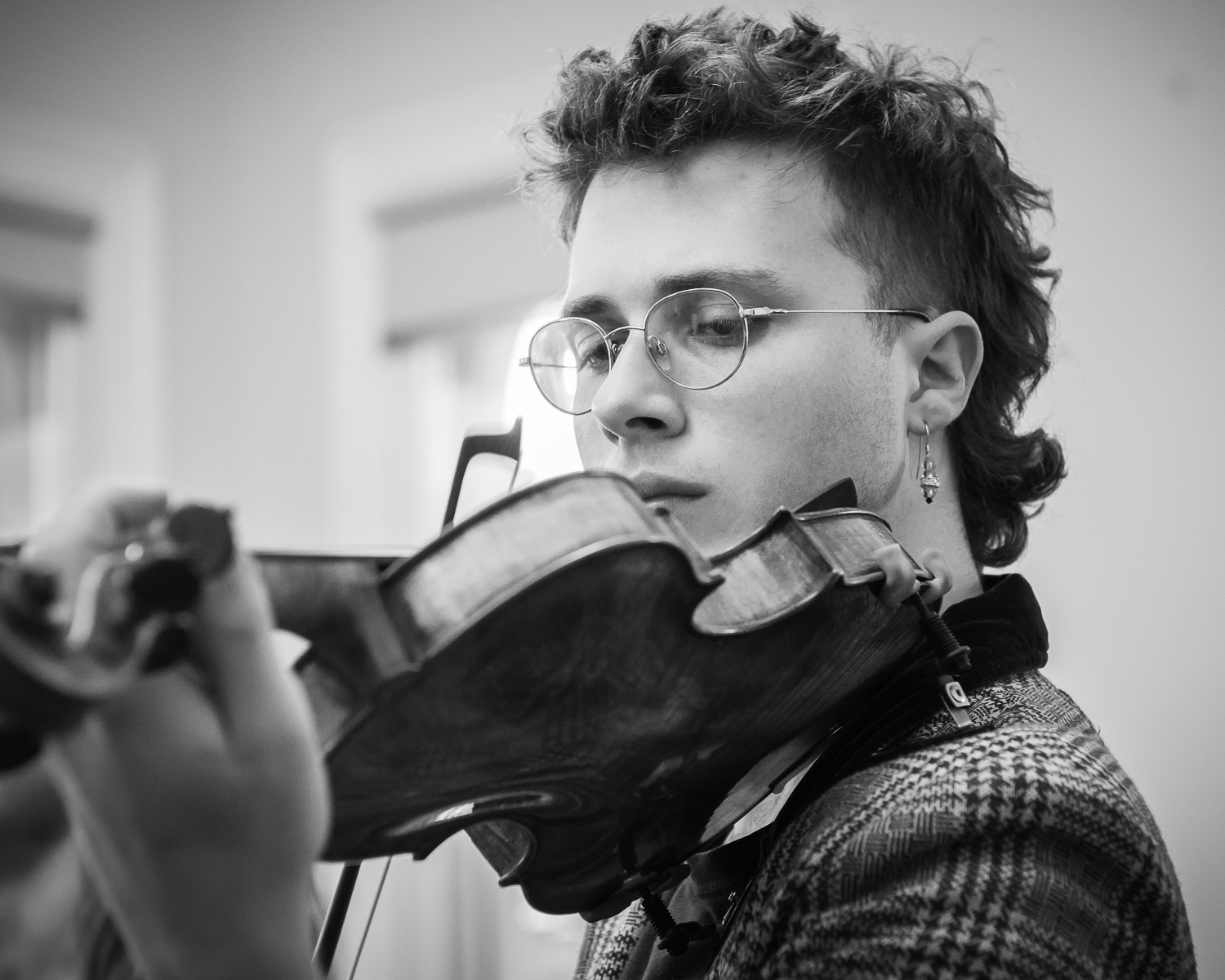 Violinist Harry Ward has performed as soloist, concertmaster and chamber musician throughout Australia, America, Mexico, Asia and Europe. Solo appearances include with the Xiamen Philharmonic, Hangzhou Philharmonic, Orquesta Sinfónica de Michoacán and Tasmanian Symphony Orchestras. An avid chamber musician, Harry has performed alongside members of the Emerson, Michelangelo, Belcea, Ehnes and Australian string quartets and in concert with the late Joseph Silverstein. In 2017, Harry was invited to perform at the Rome Chamber Music Festival which included performances with Edgar Meyer, playing Meyer's string quintet and performances with members of the Venice Baroque Orchestra.
Harry has won many prizes in various competitions, including winner of the Australian National Youth Concerto Competition, the award for Best Performance of New Zealand Commissioned Work at the Michael Hill International Violin Competition and as a finalist in the ABC Young Performers Awards.
Harry has performed in masterclasses with James Ehnes, Anne-Sophie Mutter, Donald Weilerstein, Joseph Silverstein (late), David Kim, Alina Ibragimova, Sophie Rowell, members of the Australian Chamber Orchestra, and the Belcea, Cavani, Pacifica, Alban Berg and Penny Quartets.
Harry is currently studying in Melbourne with Dr Robin Wilson at the Australian National Academy of Music (ANAM). Previously, Harry studied at the Graz Kunst-Universität with Boris Kuschnir and the Robert McDuffie Center for Strings with Amy Schwartz-Moretti, David Halen and David Kim, and at Meadowmount School of Music with Walter Schwede and the late Joseph Silverstein. From 2008-2013, Harry attended the Open Academy Rising Stars program at the Sydney Conservatorium of Music where he studied with Professor Peter Zhang and later Professor Alice Waten.
Harry plays a 1780 Pietro Antonio Landolfi violin, kindly on loan from an anonymous benefactor.

Sounds- https://www.youtube.com/watch?v=a1kSEBRecW4

Have questions about Opus Now #16 BEETHOVEN OPUS 131 | JORDAN IRELAND | MICROFICHE ENSEMBLE?
Contact CP Productions
When & Where

Alpha Gallery
226 Union Street
Newtown, NSW 2042
Australia

Thursday, 19 December 2019 from 7:00 pm to 9:30 pm (AEDT)
Add to my calendar
Organiser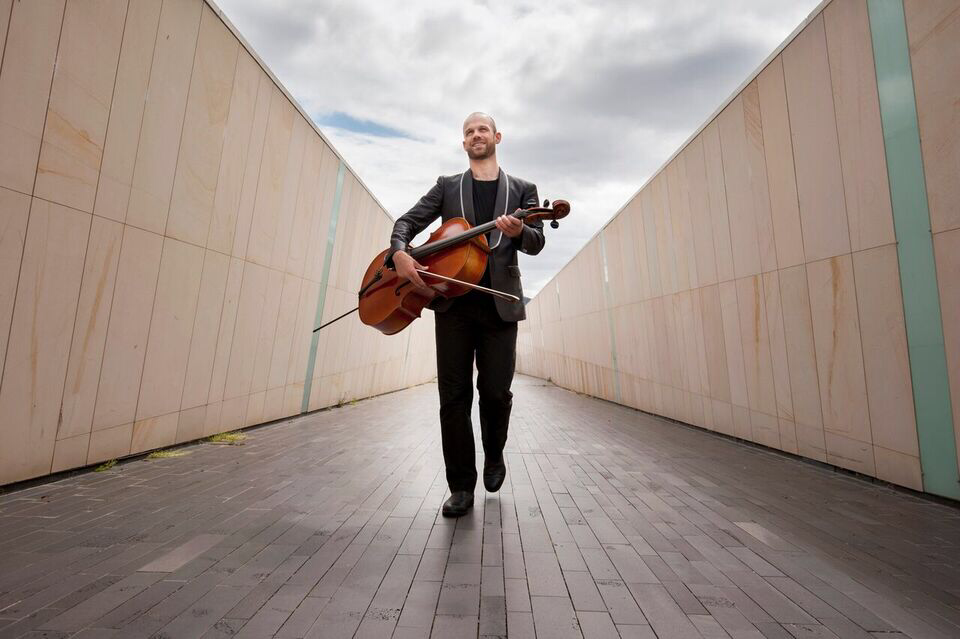 Acclaimed Sydney-based cellist and CP PRODUCTIONS director, Christopher Pidcock, enjoys a diverse career playing as a soloist, chamber musician and orchestral musician. Stalwart in contributing to the evolution of contemporary classical music, Christopher has worked with composers such as Georges Lentz, Alan Holley, Jon Rose, Hollis Taylor, Alex Pozniak, Celeste Oram, Kim Cunio, Mary Finsterer, Ross Edwards, Peter Sculthorpe and Steve Mackey, as well as several young and emerging composers.
Christopher has performed as part of the Euro Arts Festival in Wuppertal, the International Music Institute in Darmstadt, as well as recitals in New York, Leipzig, Chicago, Tel Aviv and Moscow. Christopher's awards include 2007 Gisborne International Music Competition (New Zealand) 1st prize, a Churchill Fellowship in 2008, the 2009 Nelson Meers Foundation Scholarship at the Sydney Eisteddfod, and Semi-finalist in the 2010 ABC YPA.
Christopher received his BM in Tasmania under Christian Wojtowicz, his MM under Uzi Wiesel in Sydney, and his Concert Exam with Hans Jørgen Jensen at Northwestern University, where he was also a member of the Civic Orchestra of Chicago, working with Yo-Yo Ma and Riccardo Muti. Christopher became a full member of the Sydney Symphony Orchestra in 2013, which has fostered his love for contemporary music, especially under the artistic leadership of their chief conductor, David Robertson.
Christopher is a doctoral candidate at the University of Sydney, focussing on 19th century German romantic performance techniques and applying these to the late Beethoven cello sonatas.
Christopher is passionate about bringing together musicians and composers in Australia, to further strengthen (and reflect upon) our collective Austral musical language.