Description
The Online Solutions Focus Coaching Program
This new one-month online program provides an exciting opportunity to work with the world leaders in the Solutions Focus Coaching approach, Paul Z Jackson and Janine Waldman.
Solutions Focus is a pragmatic, positive and highly effective methodology which significantly improves communications for individuals, teams and organisations. Coaches, leaders and other professionals worldwide are using Solutions Focus as:
A direct route to desired results

A systematic approach to conversations that makes a big impact wherever there are complex issues with people involved

A way of creating respectful and lasting change

A method of identifying what works and doing more of it
Who is this program for?

The program is suited to managers, leaders, coaches and facilitators. It takes a constructive conversations approach to coaching by way of introducing six tools from the Solutions Focus toolbox.
What will the program cover?

Participants will:
Learn to coach with a Solutions Focus

Experience the six Solutions Tools

Identify where to put their attention and what to overlook in the pursuit of results

Apply the tools to current issues

Practice coaching during the programme with real clients
All in all, you'll leave this programme with a faster, more enjoyable and productive way of making progress on whatever matters to you.
What's included in the program?

Participants in the program will receive:


How will the program run?

The program runs in the evenings Australian time from 7:30-9:00pm Melbourne time. The dates the program runs will be: Wednesday 1st, 8th, 15th, 22nd February 2017.

We will be accepting a cohort of 12 people to be part of this unique and very special program.



About your Program Leads: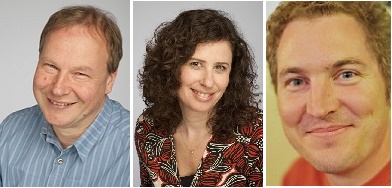 This online coaching program will be lead by Paul Z Jackson, Janine Waldman and Andrew Rixon.
Paul and Janine are co-directors of The Solutions Focus, which provides coaching, training and consultancy. Since 2002 we have been helping individuals and teams make best use of resources to achieve the outcomes they want and applying solutions focus tools and techniques to team leadership, performance management, strategic planning and people-related change processes. Our recent clients include Care UK, Tate, Nivea, The Australian High Commission and Reading Borough Council.
Paul has trained more than 1,000 coaches in the solutions-focused approach; coaches senior executives and police officers; is a supervisor for the Brief Therapy Practice diploma course. He is co-author of the ground-breaking book, The Solutions Focus – Making Coaching and Change SIMPLE, rated as one of the Top 30 business books of the year in the USA and the study guide Positively Speaking – the art of constructive conversations with a solutions focus. His other books include Impro Learning, 58½ Ways To Improvise In Training, The Inspirational Trainer and Easy. Janine is co-author of Positively Speaking: The Art of Constructive Conversations with a Solutions Focus and the soon-to-be-published Management Pocketbook of Resilience

Janine specialises in working with organisations and individuals to bring about positive change and implementing constructive and resourceful practices. She has introduced thousands of leaders, coaches and professionals to Solutions-Focused approaches worldwide and has more than two decades of experience in her specialisms of executive coaching and training, plus a wealth of expertise in consultancy and organisational development. She has held senior HR positions in both the UK and New Zealand, prior to becoming director of The Solutions Focus.
Andrew Rixon is a management consultant, coach and educator and is Director of Babel Fish Group, a boutique management consulting company specialising in leadership and change based in Melbourne, Australia. With one of the first PhD's in Complexity Science, Andrew specialises in Action Learning approaches towards enabling leadership and change and has experience across many different industries and organisations within Australia and internationally across the US, UK and Asia. Andrew first met Paul Z Jackson at an Applied Improv Conference held at the Banff Leadership Centre in 2007 and has been a keen fan and practitioner of the Solutions Focus approach ever since!