Sales Have Ended
Registrations are closed
Thank you for your interest in ANU Research Skills and Training, this event has closed, however we have many more coming up. Please check out our list of events here ---> http://anuhdr.eventbrite.com/
Sales Have Ended
Registrations are closed
Thank you for your interest in ANU Research Skills and Training, this event has closed, however we have many more coming up. Please check out our list of events here ---> http://anuhdr.eventbrite.com/
Description
Imagine condensing hours, days and even years of complex research into a short presentation while being judged by an expert panel and lecture theatre full of your peers and strangers. An 80,000 word thesis would take 9 hours to read, they have 3 minutes.
Join us for an evening of smart entertainment suitable for the whole family and catch a glimpse of the amazing research projects that are being conducted by ANU PhD students .
On the night, twelve finalists will wow you and the judges for the #ANU3MT 2018 crown, $4000 in prize money and a place in the 3MT Asia-Pacific grand final. We will ask you to cast your vote for the People's Choice award, the audience favourite will take home a $500 cash prize.
The 3MT is an international competition for research students to showcase their research. Students share what their research is and why it is important in plain language for three minutes, with only a single PowerPoint slide.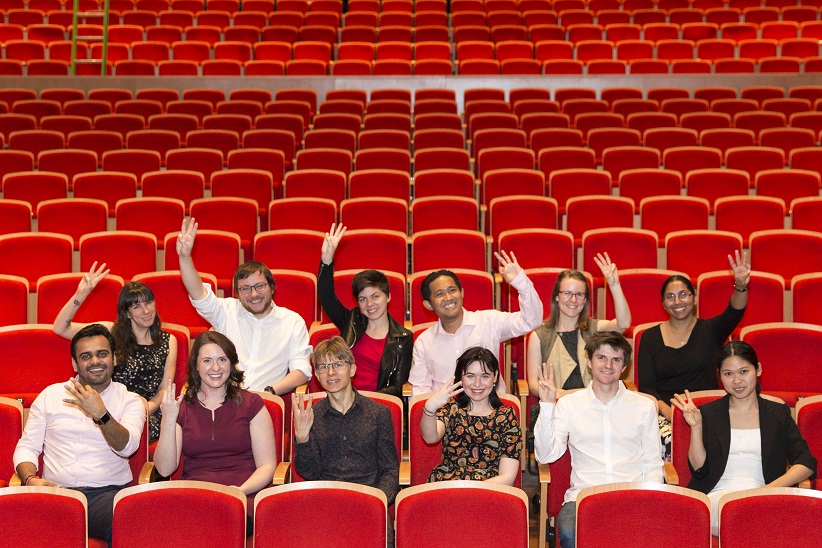 So what will each of our 12 finalists be talking about?

Heather Browning (College of Arts and Social Sciences) is talking to the animals, David McManus (College of Science) is listening to the music of gravity, and Katie Cox (College of Arts and Social Sciences) questions Super-powered security.
Tuukka Kaikkonen (College of Asia and the Pacific) is using rice to discover more about our past, meanwhile Alice Taylor asks if discrimination law in Australia values equality.
Bhavani Kannan (College of Asia and the Pacific) changed the script when negotiating with terrorists, Kirrily Apthorp (College of Arts and Social Sciences) is living with Vietnamese Cat Ba langur primates, and Ankur Sharma (College of Engineering and Computer Science) is making organic mobile phones.
Rommel Real (College of Science) is using maths to make photographs clear, Noleen Yin (College of Business and Economics) is catching tax cheats, Harry Sutton (College of Health and Medicine) is creating vaccines with memories, and Catherine Ross (College off Science) is bringing the Bettong back to Canberra.
The Finalists
Kirrily Apthorp, College of Arts & Social Sciences
Alice Taylor, College of Law
David McManus, College of Science
Bhavani Kannan , College of Asia & the Pacific
Henry Sutton, College of Health & Medicine
Noleen Yin, College of Business & Economics
Rommel Real, College of Science
Katherine Cox, College of Arts & Social Sciences
Tuukka Kaikkonen, College of Asia & the Pacific
Catherine Ross, College of Science
Ankur Sharma, College of Engineering & Computer Science
Heather Browning, College of Arts & Social Sciences
The Judges

Professor Mike Calford
Professor Calford, started at ANU this year, moving up from Hobart where he was Provost of the University of Tasmania. In addition to his university leadership career, Mike is a leading researcher in the field of neuroscience. After receiving a doctorate at Monash University, Mike held research and teaching roles at the Universities of Queensland and Melbourne, and at ANU. He also worked overseas at the University of Oxford, the University of California Irvine and City University of New York.
Elizabeth Lee MLA
Elizabeth moved to Canberra from Sydney to study law at the ANU. Elizabeth practised law in government and private practice, before becoming a law lecturer at both ANU and UC. Elizabeth was elected to the seat of Kurrajong in October 2016 and currently is Assistant Speaker, Shadow Minister for Education, Shadow Minister for Disability, and Shadow Minister for the Environment. In addition to her busy parliamentary schedule Elizabeth also teaches Sha'bam and Body Balance classes around Canberra!
Professor Tom Calma
Professor Calma is an Aboriginal elder from the Kungarakan tribal group and a member of the Iwaidja tribal group whose traditional lands are south west of Darwin and on the Coburg Peninsula in the Northern Territory of Australia. The 2013 ACT Australian of the Year has been involved with the tertiary education sector since 1980. During this time, he has tirelessly campaigned on health, social justice, inclusion and equality issues. Tom is currently Co-Chair of Reconciliation Australia, the National Coordinator for Tackling Indigenous Smoking and the Chancellor of the University of Canberra (the first Aboriginal or Torres Strait Islander man to become Chancellor of an Australian university).
Lish Fejer
Lish Fejer grew up on large stations in the bush before studying Biochemistry at ANU. After travelling the world, Lish came back to Canberra to work with Questacon and has worked in the field of science communication as a presenter, speaker, writer and exhibition developer ever since. Lish was co-host of ABC TV's eco-home-reno show Carbon Cops and is the creator and presenter of Green It Yourself, an online resource for making your home an energy efficiency machine. She joined the ABC Radio Canberra team in 2010 and is currently the host of Sunday Brunch.


Dr Mathew Trinca
Dr Mathew Trinca is the current Director of the National Museum of Australia. Mathew is a graduate of the University of Western Australia, and has a PhD in history from the University of Sydney. He has research interests in the social and cultural relationships between Britain and Australia, and in museological theory and practice. He previously worked as a consultant for public history projects including conservation plans, exhibition developments and short documentary films.
Diane Kargas Bray AM
Diane has been a tireless contributor to the Canberra community and mentor for people in the charitable and not for profit sector. Diane was the ACT Local Hero in 2004, and in 2007 was recognised by the International Women's Day Award for services to the ACT Community. In 2009 she was awarded Member of the Order of Australia for her services to philanthropy, aged care, people with disabilities and juvenile diabetes research. Diane is currently the Chair of two charities, Common Ground and Hands Across Canberra, and this year was named 2018 Canberra Citizen of the Year.
Entertainment
As the judges deliberate, enjoy the soulful tunes of our musical guest Cathy Diver, along with her four piece band. Cathy's songs are well steeped in the traditions of British and American folk music, seasoned with a pinch of alt-country and best washed down with a sun-kissed cup of Australiana for good measure.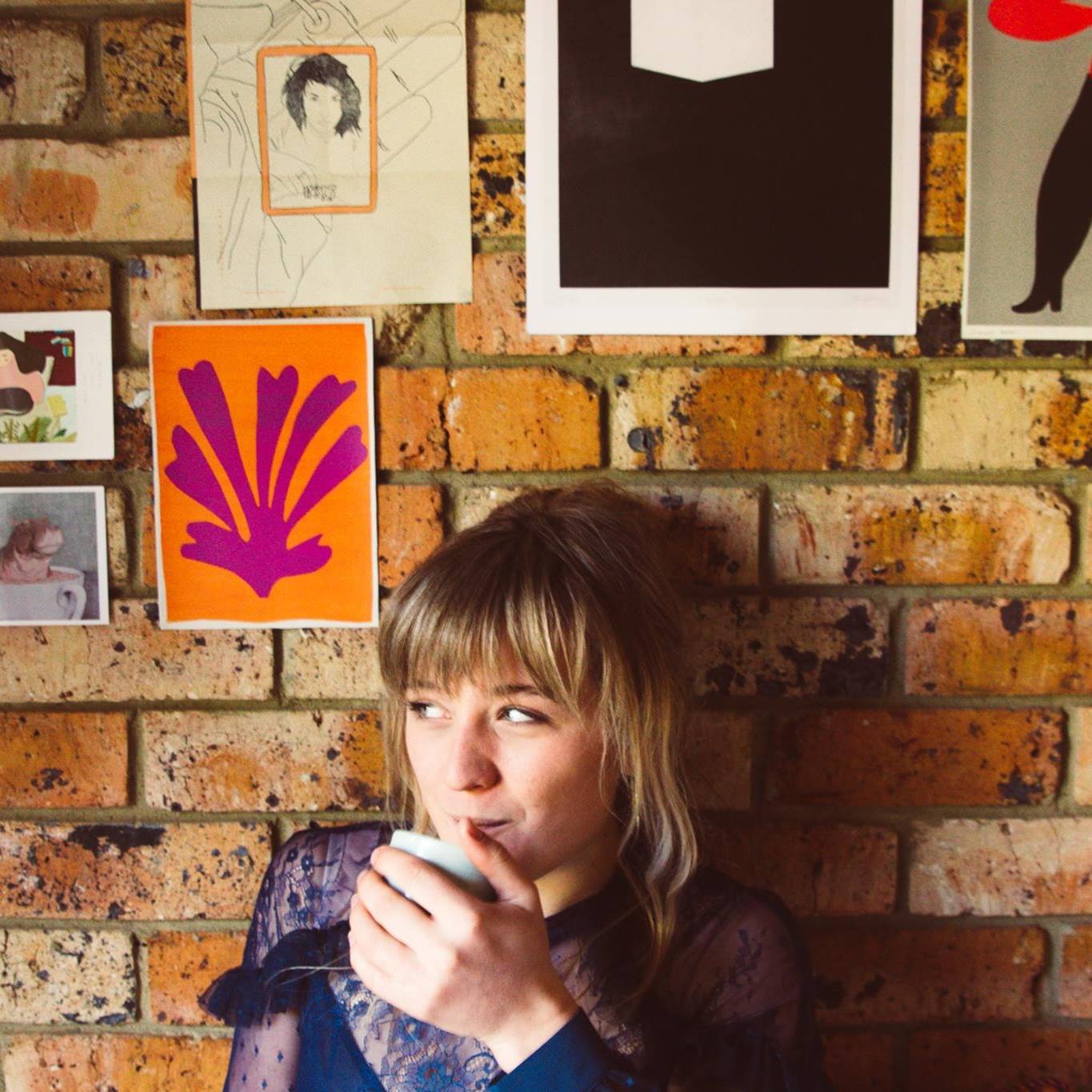 This event is free and open to the public, bring your friends and family to an unforgettable night of smart entertainment. Proudly sponsored by the Dean, Higher Degree Research, Research Training and the ANU Postgraduate and Research Students' Association.

If you cannot make it, log in to facebook.com/TheAustralianNationalUniversity to watch the live stream starting at 6pm!
Enquiries: researchtraining@anu.edu.au or 02 6125 1992