Location
Llewellyn Hall, The Australian National University
Canberra, ACT 2601
Australia
Sales Have Ended
Registrations are closed
Thank you for your interest in ANU Research Skills and Training, this event has closed, however we have many more coming up. Please check out our list of events here ---> http://anuhdr.eventbrite.com/
Description
Imagine condensing hours, days and even years of complex research into a short presentation while being judged by an expert panel and lecture theatre full of your peers and strangers. An 80,000 word thesis would take 9 hours to read, they have 3 minutes.
Join us for an evening of smart entertainment and catch a glimpse of the amazing research projects that are being conducted on campus by ANU PhD students suitable for the whole family.
On the night, twelve finalists will wow you and the judges for the #ANU3MT 2017 crown, $4000 in prize money and a place in the 3MT Asia-Pacific grand final. We need you to cast your vote for the People's Choice award, the audience favourite will take home a $500 cash prize.
The 3MT is an international competition for research students to showcase their research. Students share what their research is and why it is important in plain language for three minutes, with only a single PowerPoint slide.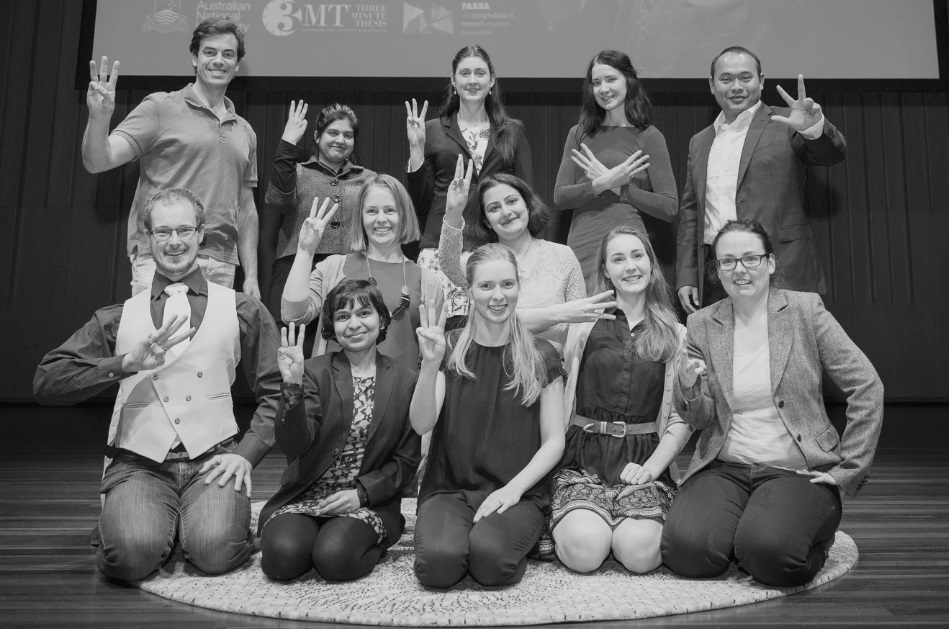 Our twelve finalists from accross the ANU are:
Tina Gregor, College of Asia and the Pacific, "Capturing Language"
Christiana McDonald-Spicer, College of Science, "Refugia: Islands in the Landscape"
Peter Anderson, College of Engineering and Computer Science, "The Language of Sight"
Jessica Lowczak, College of Science, "Mud and Molten Cocktails"
Anuparna Mukherjee, College of Arts and Social Sciences, "Empires of Nostalgia"
Jacob Ross, College of Science, "Building the legoverse"
Itrat Batool, College of Business and Economics, "The package features that betray your senses!"
Bethany McBride, College of Science, "Ceramics for Solar"
Erin Andrew, College of Science, "Cancer immunotherapy: fighting back against cancer"
Leopold Sudaryono, College of Arts and Social Sciences, "Overcoming Prison Overcrowding in Indonesia"
Christina Griffin, College of Asia and the Pacific, "Potatoes on Volcanoes"
Ankita Gagrani, College of Engineering and Computer Science, "Green Energy: Is it completely green?"
Our judges for the competition are:

ACT Chief Minister Andrew Barr
Andrew Barr completed his Bachelor of Arts (Policy Studies) here at the Australian National University. In 2006, Andrew became an Australian Labor Party member in the ACT Legislative Assembly, and in 2014 was elected Chief Minister of the ACT. In addition, Andrew also holds the positions of ACT Treasurer, Minister for Economic Development, and Minister for Tourism and Major Events.

ANU Vice-Chancellor Brian Schmidt AC, FRS, FAA
Brian Schmidt graduated from the University of Arizona with two Bachelors of Science in Physics and Astronomy in 1989. Brian then went on to receive both his Masters and PhD in Astronomy at Harvard University. Among a plethora of prestigious awards and honours, Brian jointly won the 2011 Nobel Prize in Physics for his contribution to the discovery of the accelerating expansion of the universe.

Janelle Weissman,
Currently the Executive Director of UN Women National Committee Australia, Janelle Weissman has graduated with her Masters both in Non-profit Management and International Studies. By serving on boards and committees, as well as holding high directorial positions, Janelle has worked to improve the quality of life by expanding access to health services, strengthening equality, and supporting those with HIV/AIDS.

Shane Drumgold
Current Assistant Director of Public Prosecutions ACT, Shane Drumgold holds two Bachelor degrees, one in Economics and one in Law with honours. In 2004, Shane graduated with a Masters in International Law from the Australian National University. With a strong background in legal practice, Shane has been a public defender and senior prosecutor, working with organisations such as the Aboriginal legal service and the Regional Assistance Mission to Solomon Islands (RAMSI).
Our musical act on the night is ANU School of Music alumni Laura Ingram and band. Their repertoire centers on powerful ballads, a driving rhythm section, and soulful, raw improvisation combine to create a beautiful hurricane of neo-soul music.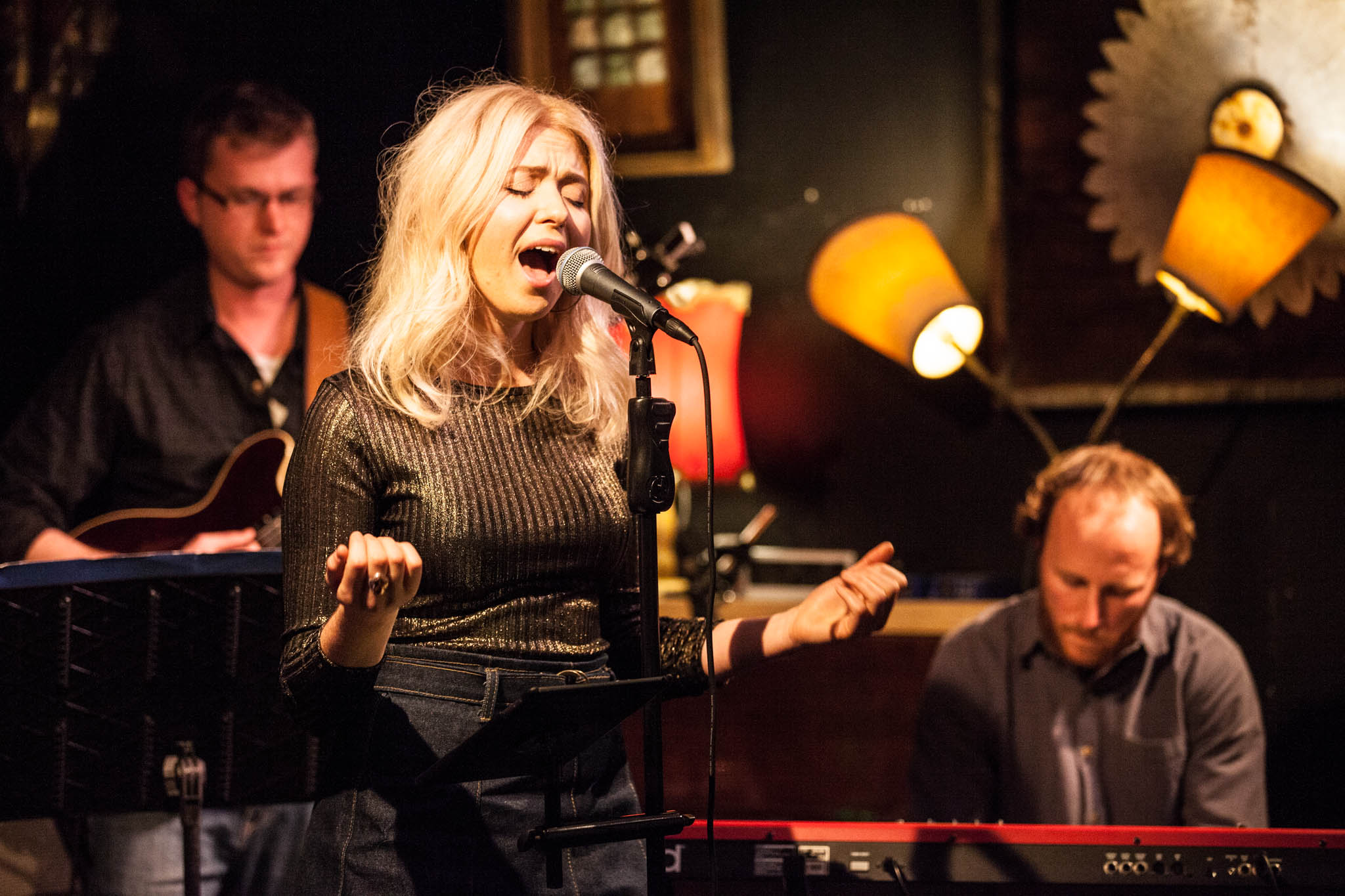 This event is free and open to the public proudly sponsored by the Dean, Higher Degree Research, Research Training and the ANU Postgraduate and Research Students' Association.

If you cannot make it, log in to facebook.com/TheAustralianNationalUniversity to watch the live stream starting at 6pm!
Enquiries: researchtraining@anu.edu.au or 02 6125 1992