Description
Please join us to celebrate the launch of this vibrant Solo art exhibition.
"Observing Serendipity"
By Artist and Fashion Designer Anthony Van Lam
Exhibition:
3-28 August 2016
Opening:
Saturday, 06 th August
from 2 PM - 4 PM
Location:
Chippendale
3 Blackfriars Street, Chippendale
ABOUT THE ARTIST
The stylistic, expressive paintings of Australian artist Anthony Van Lam are as tranquil and magical as they are profound. Working in mix media on canvas or on paper, he paints from a range of subject matter to explore how lines, colours, organic shapes, flowers, animals and surface patterns intersect in unique ways to create form. With a background in fashion design, the artist has an excellent sense of composition and is able to place objects expertly in the picture plane, finding new meanings in familiar subject by isolating them and manipulating forms in terms of scale, color, and shadow.
Known for his bold and colourful designs in fashion, Anthony's paintings reveal his true passion for flowers that are immediately eye-catching.
His current works capture in the title of "Observing Serendiptiy" is his life journey and the things that pleasantly surprised him everyday!
Perhaps the hallmark of Anthony Van Lam's work is his remarkable use of color and the way he is able to manipulate light and shadow to bring his work to an entirely new level.
Indeed, there is an ethereal component to his work, a sense of the surreal. In the end, these engaging paintings encourage us to find the magical in the everyday.
ABOUT THE EXHIBITION:
"Observing Serendipity"

"Putting an identity to things I see!" - ANTHONY VAN LAM
As like most of us, we see things differently and most things pleasantly surprises us ! Either people, beauty,friendship,love, sadness, loneliness , uniqueness or even the ugliest can surprises us !

I believe the true form of beauty is not always what it seems!
It's the element of surprise that give us all the wonders of all our senses !
It really is a gift that is nothing better!
The solo exhibition - "Observing Serendiptiy" represents my journey and the things that have pleasantly surprised me so far.
For part of this collection I've collaborated with some of my friends and family. They've kindly shared some instant reactions and expressed their feelings via paper by drawing a line or a pattern. With that I've translated those feelings and reactions and created this collection of artworks.
I also have other paintings where I don't have subject matters but creating something from as simple as a few brush strokes . My interest has always to Share My love of flowers, animals, colours and life Itself!

Observing Serendiptiy is my emotional journey ,sharing what pleasantly surprises me in our worlds of wonders!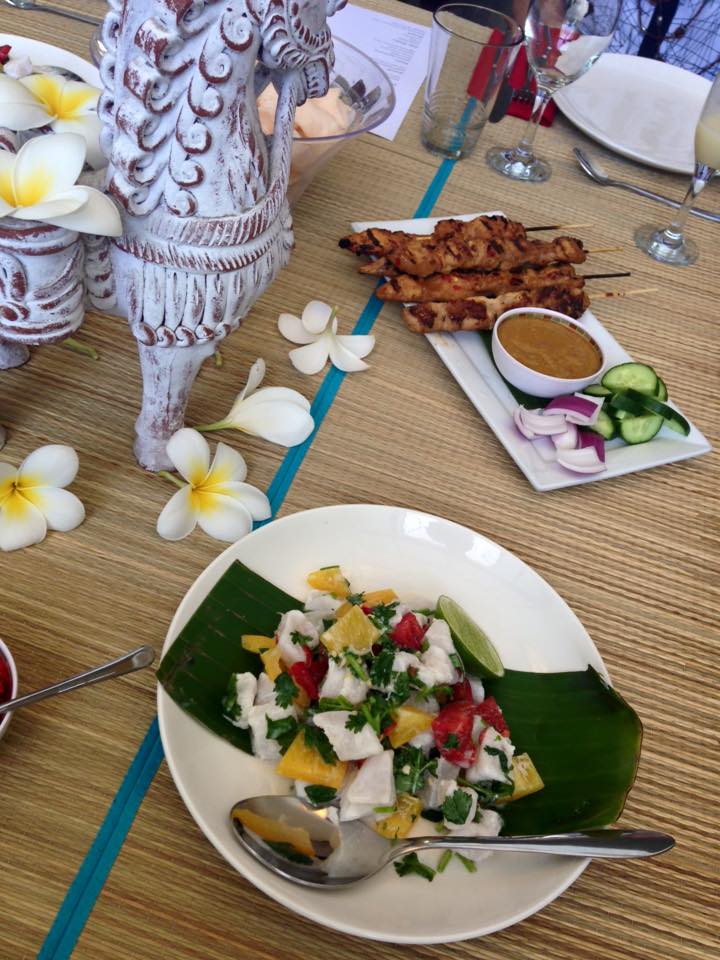 on
Sunday 14th June
From 1pm - 4pm
Three courses Inspired
$60 per person
Early Bird at $55
Use Discount Code "ArtSHINE" to receive $5 discount
Limited Seats
Enjoy a long lunch and get close and personal with the artist Anthony Van Lam. Anthony will share with you about his art practice and his passion for art and design and how he uses different techniques and media to create his amazing artworks.
Members and friends are invited to join Anthony and enjoy a surprise long lunch. The lunch will be prepared by "Barefoot & Hungry" a pop up restaurant specialises in creating memories "Themed" events for special functions.
Price is $60 per person for a delicious long lunch with the artist Anthony Van Lam
Organiser of "Observing Serendipity" - Solo Exhibition by Anthony Van Lam
ArtSHINE Gallery is a platform dedicated to emerging and established artists. We work with artists, showcase their talent and help them connect with established and emerging collectors.
The ArtSHINE Space & Gallery is a retail / gallery located in The Chippendale Creative Precinct and we are opened Tuesday to Sunday for you to view the works of our artists. (please check our website for the opening hours).
We believe it is important to meet the artist and to see artwork with your own eyes, so we are organising solo and group shows through out the year to give you the opportunity to discover or rediscover artists and their arts.
If you find something on our website and would like to arrange a viewing give us a call or email us.