Refresh and Integrate your NVC skills! Connect with other friendly 'giraffes'! 1st & 3rd Weds of the month. Since 2020.
About this event

A live coaching and practice workshop for anyone who has completed an NVC Foundation Training or has a basic understanding of the NVC model.
Every 1st and 3rd Wednesday of the month (since April 2020)
CONNECT with a like-minded NVC community of peace lovers, game changers, and everyday people.
REFRESH your understanding of NVC theory, tools, and concepts.
INTEGRATE the consciousness and practice into your own life!
Facilitated by Certified CNVC trainer: Alexandra Norman.
For more info: Www.mindthegapnvc.com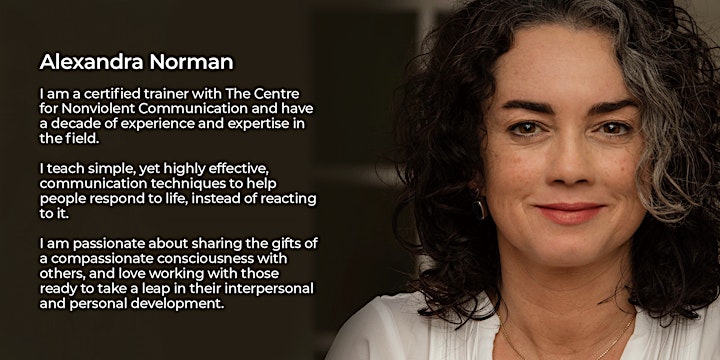 1st and 3rd Wednesdays of the month
7pm - 8:30pm
Refresh, practice, and polish NVC tools and skills.
Cultivate greater self-empathy and presence.
Translate judgments and dissolve enemy images
Keep communication alive and present ( aka 'street giraffe')
This event began in April 2020 in response to Covid- 19. It has a pool of about 100 visitors to date - and the numbers on the night range from 2-14. We work with what is most 'alive' in the group on the night. You can bring your own scenarios to work through. Live coaching and fish bowl learning.