Description
You work in theatre in NSW. Welcome to your gathering.
Join your NSW theatre industry peers for an afternoon of talks, workshops and networking, led by Sydney Festival Director, Wesley Enoch, and featuring the inaugural State of NSW Theatre address by acclaimed playwright Suzie Miller.
NSW's theatre industry is the largest of any Australian state or territory. Its diversity is limitless, and its power to transform continues to reveal new insights into the hopes, dreams and realities of Australia and its people. Each year, thousands of NSW theatre workers consider their place in the world and their industry.
Open to all NSW theatre workers, this Gathering has been developed as an opportunity for you to connect with your industry peers in a collegial space. Together with theatre advisory groups, we will share and refine ways to advance the stories of our industry, celebrate our achievements, and progress our ideas, needs and values.
The NSW Theatre Gathering is the inaugural annual NSW theatre industry event hosted by Theatre Network NSW (TNN), the state's peak agency for theatre.
Tickets free for TNN members, or $35 for Non-Members* (*Get free entry by becoming a TNN member for $30 a year, with additional benefits: https://tnn.org.au/membership/)
---
PROGRAM
REGISTRATION OPENS at 12.30PM
Doors open for a prompt 1.00pm start
SESSION 1: 1PM - 2PM
Welcome by Jane Kreis, Theatre Network NSW
Introduction by Event Facilitator Wesley Enoch, Sydney Festival
Four stories from our sector developed through a collaborative process through survey responses, meeting minutes and creaand overseen by NSW playwright Donna Abela. These four new monologues firmly place the craft of theatre at the beginning of the afternoon's program. They form a catalyst for the discussions and interviews with each of our brave storytellers about how the sector is working on its priorities, hopes and values with one another and our communities:
NSW Performing Arts & Screen Wellbeing Advisory Group's representative - Irene Lemon

NSW Independent Theatre Advisory Group's representative - Mel Carolan

NSW Theatre Producers Advisory Group's representative - Chris Bendall

"Wake Up! Imagine Better" NSW Theatre and the Environment Advisory Group's representative - Pippa Bailey
Audience and Storyteller discussion facilitated by Wesley Enoch.
SESSION 2: 2PM - 3.15PM
Facilitated breakout sessions on sector-led topics and priorities, with playwrights Donna Abela, Vanessa Bates, Saman Shad, Cathy Craigie, Katie Pollock, Nick Atkins.
3.15PM - 3.50PM
Afternoon Tea
During this time material from Sessions 1 & 2 will be crafted into the TNN "NSW State of Theatre Address" by Playwright Suzie Miller and will be presented live from the stage. Please make your way back into the auditorium for 4pm.
SESSION 3: 4PM - 4.30PM
Welcome to & Address by The Hon. Don Harwin MLA, NSW Minister for the Arts
NSW State of Theatre Address by Playwright Suzie Miller
4.30PM - 5.30PM

Drinks and Celebration at the Eternity Playhouse Bar
5.30PM
Event close
---
Thanks to TNN's partners 57 Hotel, accommodation discounts are available to TNN members travelling to Sydney for TNN events or other theatre events. More info: https://tnn.org.au/2018/10/tnn-accommodation-deal-at-57-hotel/
Checking your TNN membership status with JoinIt: https://www.joinit.org/o/theatre-network-nsw
[Click the "ALREADY A MEMBER? LOG IN" button. Current members will receive an email with password login details. Lapsed members and Non-Members will be advised no memberships are found under their emails.]
Please contact Jane Kreis, Director of Theatre Network NSW (director@tnn.org.au) if you have any questions about membership or the Gathering.
Supported by Darlinghurst Theatre Company and Playwriting Australia
---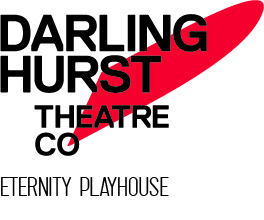 Organiser of NSW Theatre Gathering 2018
Theatre Network NSW (TNN) is the peak agency for theatre in NSW that works in partnership with similar organisations to lead, strengthen and support the professional theatre industry by building capacity in the small-to-medium and independent sectors, and connecting and working with the major companies. 
TNN was created by the sector in response to a sector need, so we are committed to our program of work being based on evidence and on the input of our constituency. For more visit tnn.org.au