NSW | The ''Grand Paris'' Project: a business case for Australia's metro ne...
Description
The French-Australian Chamber of Commerce and Industry is pleased to invite you to attend its exclusive Breakfast event on the topic of the Grand Paris Project at the Sheraton Grand Sydney Hyde Park!
200km of metro mostly underground, fully driverless, 4 lines launched simultaneously, this is happening in Paris, now.
The "Grand Paris Express" is a unique project in scale and complexity in Europe that will transform the Paris region and the life of its 11 million inhabitants. 68 new stations will be built, 200 km of new line to give access to 2 million passengers daily at termination.
Egis, which has been working on the project since its inception and is now notably in charge of System EPCM of line 15, 16, 17 and 18, has the pleasure to invite the Australian rail and transport community to gather and discover these projects, share return on experience that could benefit the Sydney and Melbourne metro network developments.
It is also a unique occasion for the Australian industry players to discover the project and bring the Australian know-how to the French market in the coming procurement phases.
Anne Perot-Le Chatelier, Deputy Project Director on the Line 18, will be invited by FACCI to present the project and exchange with the community, on Wednesday 4th of December.
OUR KEYNOTE SPEAKER
Anne Perot-Le Chatelier | Deputy Project Director, Egis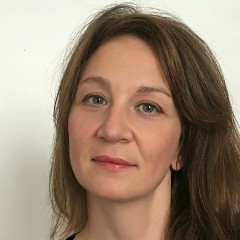 Anne Perot-Le Chatelier has 18 years of experience in public transport, mainly in international projects and in the Paris region. Her strong experience in technical coordination gives her a solid maturity upon the whole set of metro and light railway systems. Her speciality is the management of mass and light transit projects, from conception phase to commissioning.
She has developed a special expertise in managing the complexity of rail systems, the management of interface and rail system integration. Her professionalism and managerial skills naturally brings her to lead highly complex project at project director level.
Currently, Anne is the Deputy Project Director at Egis for the System EPCM contract of the Line 18 of the Grand Paris Express metro. The Line 18 is a 35km automatic metro line, with 10 stations, partly elevated and underground.
She has experience in every phase of a project (V cycle) and in a range of roles such as Systems engineer, proximity assistant to Client or consultant to a Ministry of Transport. Her international experiences are very varied, such as the JNUP project in London to upgrade the Jubilee and Northern underground line or the LRT project in Rabat-Salé in Morocco. She also worked on the Red Line project in Jerusalem and on the project of the first tramline in Tel Aviv.
You will be able to enjoy a delicious breakfast and attend this exclusive conference!
PROUDLY SPONSORED BY