NSW | ''Fake News'' with Agence France Presse - 27 March 2018
Description
"Fake News" is a term that seems to have become increasingly familiar in recent times. Join us on Tuesday 27 March for a highly relevant business briefing with Agence France-Presse (AFP), the independant news organisation. The presentation will be followed by drinks & canapes kindly provided by AFP and our host & Patron member, EY.
Strong media brands have a key role to play in countering the proliferation of "fake news" and disinformation of all kinds, and AFP has taken a leading role in this fight, both by simply by pursuing its historic mission of impartially verifying the information it broadcasts, and by joining forces with other media organizations in global fact-checking networks that actively counter the dissemination of disinformation. AFP is extending its reputation of credibility beyond the realm of news media to offer its expertise in creating engaging but trustworthy bespoke content for corporate and institutional brands via its AFP-Services subsidiary.


OUR GUEST SPEAKER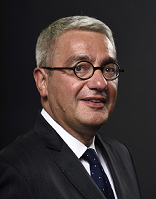 Emmanuel Hoog has been Chairman of Agence France-Presse since April 2010.
A graduate of the Institut des Études Politiques in Paris, an alumnus of the École Nationale d'Administration and an auditor of the 56th national session of the Institut des Hautes Études de Défense Nationale, Emmanuel began his career as head of the budget and financial department of the Ministry of Culture and Communication. In 1992 he became administrator of the Théâtre National de l'Odéon/Théâtre de l'Europe and from 1997 to 1998 was managing director of the Piccolo Teatro of Milan. Between June 1997 and March 2000, Emmanuel was cultural and audiovisual advisor to Laurent Fabius, who was then President of the National Assembly. From March 2000 to February 2001, when Laurent Fabius was Minister of Economy, Finance and Industry, Emmanuel served as his advisor in charge of culture, audiovisual, news organisations and cultural industries.
From 2001 to 2010, Emmanuel served as Chairman of the Institut National de l'Audiovisuel. He also headed the Comité d'Histoire de la Télévision from 2008 to 2010, the Conférence permanente de l'audiovisuel méditerranéen (Copeam) from 2008 to 2010 and the International Federation of Television Archives (IFTA) until 2006.
He has published articles, reports and books on subjects related to culture, news and the media. He has received the decorations of Officier des Arts et des Lettres, Officier dans l'Ordre National du Mérite and Chevalier de la Légion d'Honneur.
Ticket details for members:
Patron: 4 free tickets | any additional tickets: $40
Corporate: 2 free tickets | any additional tickets: $40
Individual / SME / Start Up: 1 free ticket | any additional tickets: $40

Ticket price for non-members: $70