Dangerous Song - Blue combines the human voice with the sounds of endangered animals to create an intriguing and moving musical performance.
About this event
A one hour film of amazing underwater cinematography with live soundtrack performed by Linsey Pollak and Lizzie O'Keefe
Show begins at 7pm.
Doors open at 6:30pm with tea/coffee and delicious cakes served by Class 10 as a fundraiser for their Central Australian camp held next year.
For more info http://www.dangeroussong.com/blue
Dangerous Song - Blue
Connecting our hearts with the planet's heart through the exquisite combination of endangered animal calls with the human voice and stunning underwater cinematography. The one hour performance EVOKES an emotional connection and response to the sometimes "hard to swallow" facts about the state of our oceans, inspiring understanding, love and hopefully action.
Linsey Pollak plays a digital wind instrument where breath, lip pressure and fingering control sounds of endangered and extict species using Live-looping technology to instantaneously record layers of music. Lizzie O'Keefe joins him, weaving her voice in and out of the musical landscape of animal sounds in a series of original "songs". This collaboration takes us to a world of sound where the human and the animal combine.
This sonic world is mirrored by the visual superimposition of the natural world onto the human performers using projection. To do this, Linsey and Lizzie perform from within a 3D scrim. Underwater moving images are then projected onto the aquarium shaped scrim giving the impression that the musicians are performing underwater. Renowned underwater cinematographer David Hannan (Ocean Ark Alliance) has provided the stunning moving images and they are truly magical.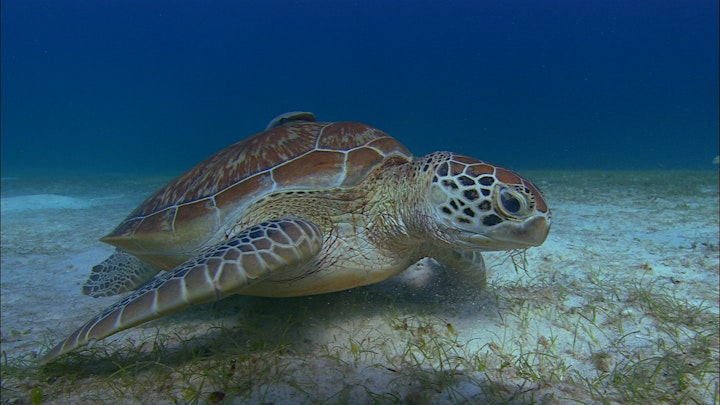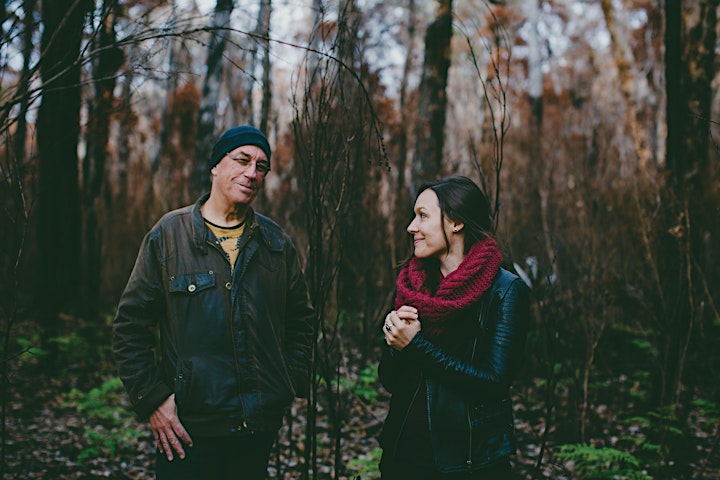 Organiser of Noosa Pengari Steiner School presents Dangerous Song - Blue