NIIM Free Public Lecture - "BURN OUT - Chronic Fatigue & Adrenal Fatigue"
Description
Chronic Fatigue and Adrenal Fatigue, resulting in 'Burn Out' are becoming common-place in our communities. With the focus on optimal outcomes, our doctors treat these conditions with an integrative approach to healthcare, combining mainstream medicine with evidence based complementary medicine.
Learn skills for prevention, management and how to improve your life!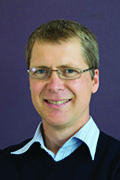 Dr David Bird MBCHB Dip.Clin.Nutrition FRACGP FACNEM
An Integrative GP at the NIIM Clinic, Dr Bird has a strong belief in integrating the best of orthodox and complementary approaches.
With a patient-practitioner team approach to solving health challenges, and individual uniqueness in treatment planning, he will present an integrated approach to:
• Energy Management
• Avoiding and Treating Burnout
• Constitutional Energy
• 'Wear Down' Factors and 'Boosters'
• Lifestyle Optimisation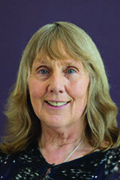 Dr Sandra Parsons MBBS RRACGP
An Integrative GP at the NIIM Clinic with over 30 years' clinical experience in WA and Vic, Dr Parsons practices mind-body focussing on preventative health and further exploration on the body's ability to heal itself.
Sandra will discuss practical tools to prevent and manage symptoms associated with Adrenal Fatigue and Chronic Fatigue.