Description
The China Business Forum, as part of Newcastle China Week 2018, seeks to start dialogues to harness Innovation and Entrepreneurship.
Global economic growth is sustained by inherent innovation-driven comparative advantages among the nations. Artificial intelligence and robotics, internet of things, smart technologies, biomedical breakthroughs and many other modern-day advances have transformed and enhanced our day-to-day life. It takes entrepreneurship to bring innovative ideas to fruition.
China and Australia strongly complement each other in terms of the pattern of our unique industry mix and human capital underpinned by innovation and entrepreneurship. Newcastle, New South Wales is known for multi-disciplinary eco-systems and robust business creation based on knowledge, motivation and connectivity. Newcastle China Week 2018 Business Forum aims to act as a bridge between these communities.
The China Business Forum will focus on Innovation & Entrepreneurship and provide a platform for engagement between community, academia, business, government, and entrepreneurs from all sectors that have interests in China collaboration and market access.
The structure of the forum has been revised in 2018 to maximise the depth of value and access of resources available to delegates.
A morning Plenary Session aims to take on fresh approaches to share and deepen the expertise in harnessing innovation through successful commercialisation and collaboration with China as a focus.
A Master Class will follow, bringing together collaborators, entrepreneurs and both local and Chinese investors. This intimate session will provide opportunities for open discussion and allow specific insights to be gained into different propositions, funding sources, and market reach.
PROGRAM
8.30am – 8.45am: Registration, tea and coffee
8.45am – 10.30am: Plenary Session

MC: Mr Drew Waters, Head of Partnerships and Development, AsiaLink

Welcome: Professor Tony Travaglione, Pro Vice Chancellor of Business and Law, University of Newcastle.

Dr Hao Tan, Associate Professor, University of Newcastle.
Technology transfer, trade war, and the innovation system in China
Dr. Tan's talk will engage with a topical issue of the recent trade war between the US and China and its relationships with the technology transfer and indigenous technology development in China. The talk analyses the different faces of the innovation in China, and argues that multiple strategies are required to manage and leverage Australia's relationship with China in this area.

Dr Luca De Leonardis, Head of Australia and New Zealand, Invest Hong Kong, Hong Kong Government
Hong Kong as a gateway to China
This presentation will show the advantages of Hong Kong for international companies as a springboard to reach out the opportunities that Hong Kong and Asia offer. The presentation gives an overviews of the main advantages and recent trends in HK and the Greater Bay Area and provides a few case studies of international companies which successfully engaged in the market.

Mr Ian Doherty, Executive Manager, Customer and Strategic Development, Port of Newcastle
Industry-led Innovation
Port of Newcastle's unique connectivity and capacity provides an opportunity for the new establishment of new supply chains to cater for emerging and future import industries. Ian will discuss how the development of alternate powered vehicles in China presents opportunity to redesign the automotive supply chain – and where the Port of Newcastle fits in to this future disruption of traditional markets. With the Port of Newcastle shortly to release its 20 year Master Plan, Ian will also provide an overview of current and future development opportunities for the Port.

Mr Keith Miranda, Head of Multicultural Customer Acquisition, Westpac Group
Student mobility on a journey of innovation and entrepreneurship
With a vision to be one of the world's great service companies, Keith Miranda from Westpac Group will discuss macro trends, millennials and the future of work and statistics around students who have founded companies. He will also talk about the concept of "making the world a smaller place" due to factors such as Alibaba, the power of trade to bridge all gaps and the belief in humanity and good. Finally, Keith will share the Power of 'New' in Newcastle

Ms Maggie Zhou, Managing Director, Alibaba Group (Australia and New Zealand)
Industry-led Innovation
10.30am – 11.00 am: Plenary Session Panel Discussions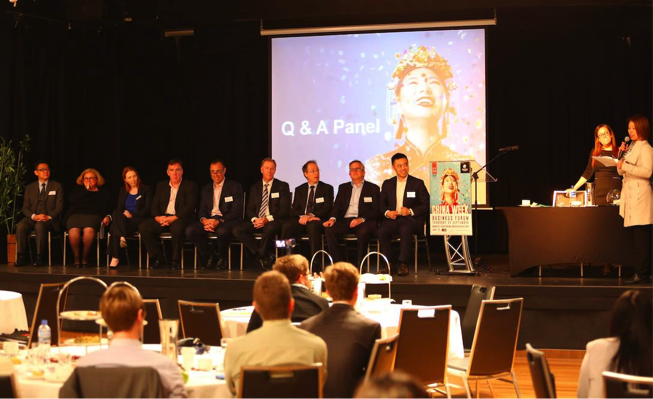 11.00am - 11.30am: Morning Tea Break
11:30am - 1.00pm: Masterclass facilitated by The Business Centre*
Designed to give businesses and students alike an in-depth taste of the huge opportunities in Chinese and Hong Kong markets for entrepreneurs. Get guidance from local and international experts on how you can access opportunities locally and abroad. The Master Class will include a presentation from Hong Kong expert Dr Luca De Leonardis and Newcastle based entrepreneur recently returned from a scholarship trip to China, Sahil Harriram Co-Founder of Elite Robotics, along with more in-depth discussion from Westpac Bank and Alibaba ANZ. There will be a world café discussion time where attendees will be able to learn from these experts by diving deep into discussion about accessing opportunities in the Newcastle innovation ecosystem and in China. You will also here from Newcastle student and rocketry guru Kenyon McMahon who is an alumni of the pilot STEM Commercialisation program delivered by Regional Development Australia (RDA) – Hunter's ME-Program and the Business Centre.
*Masterclass-only tickets are available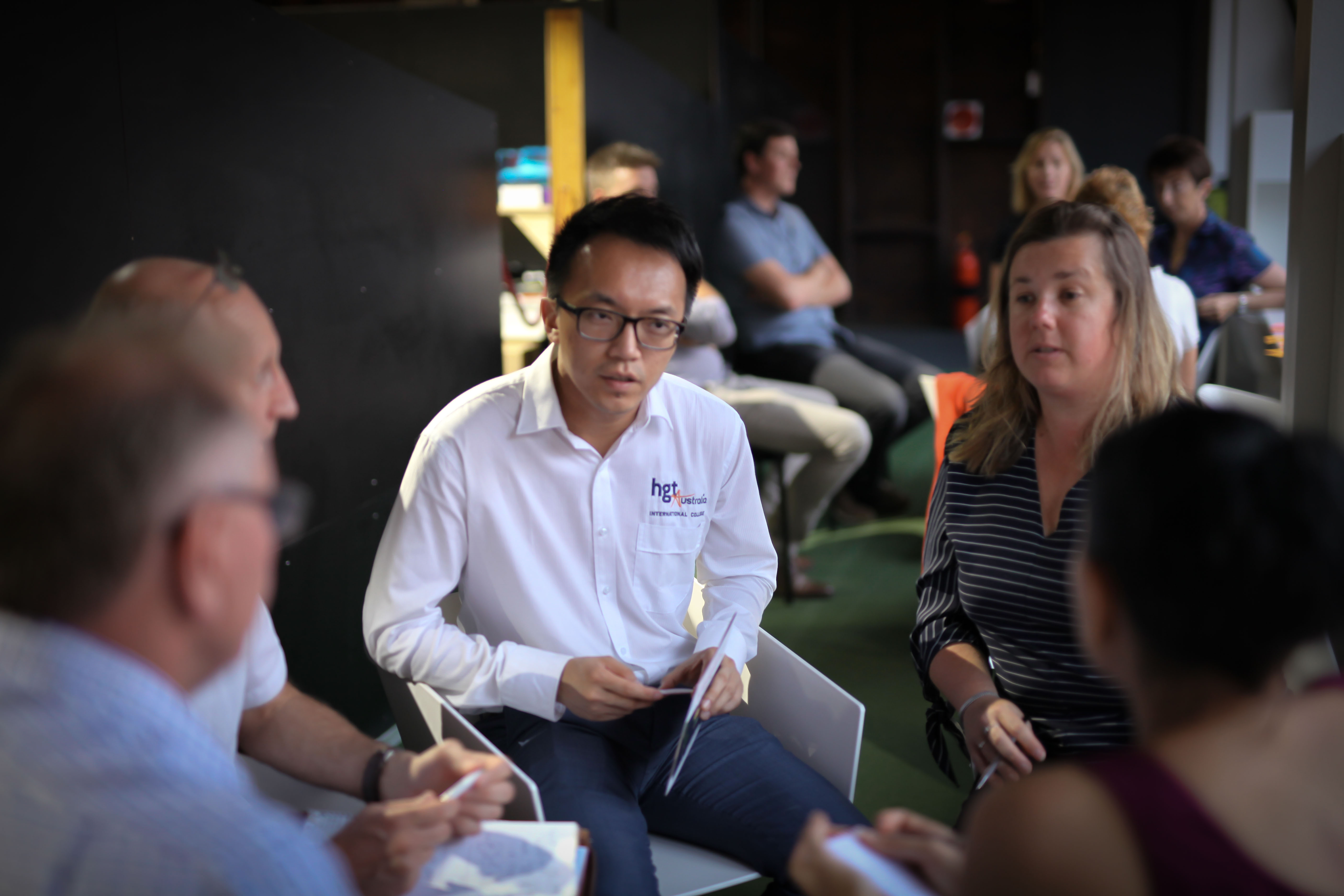 Newcastle China Week is supported by the Confucius Institute at UON, Newcastle City Council, Hamilton Chamber of Commerce, and many high profile industry leaders to ensure transparency and openness to reach out to a wider community, as well as relevance to local interests. Newcastle China Week is also aligned with the priorities of the Confucius Institute Headquarters 'Hanban', Ministry of Education of the PRC China, and UON.