Description
Would you like to have a body you're totally happy and comfortable with?

At the same time, would you like to enjoy eating – more than you've ever enjoyed eating before?

Have you tried numerous different weight loss programs and found that none of them worked for you? Or have you lost weight and then put it back on?

Are you frustrated with all the contradictory food and weight loss advice that everyone seems to be bombarding you with?

Are you wondering whether it's even possible for you to achieve your desired body weight?
Then read on.
NeuroSlimming means reprogramming your brain to achieve lifelong sustainable body fat reduction as opposed to diets and deprivation that lead to short term results at best.
Ninety eight percent of people who try to lose weight put it all back on plus more within 12 months of starting any sort of weight loss regime.
Why?
Because the key factor in successful weight management has been overlooked: the brain.
The brain is our control centre. Every part of the body follows the signals and instructions sent out by the brain. It doesn't matter if you have a slow metabolism, a genetic predisposition to gaining body fat or a frenetic lifestyle that lends itself to weight gain. It doesn't matter if you have no idea why you haven't achieved your desired body weight because NeuroSlimming addresses the root cause of the issue and provides you with a Mind Plan not a meal plan.
Dr Helena Popovic's deep understanding of what drives self-sabotaging behaviours will show you how to overcome them. The weekend will also shed light on why you could be doing 'everything right' yet still not achieving the results you want.
NeuroSlimming opens avenues for change that were not previously known to exist. It is founded on the principles of neuroplasticity: the science of changing the brain to change the body. It is not about restrictive food rules, gruelling exercise, motivation, mindset, willpower or positive psychology. It goes much deeper into the very essence of how our brain cells communicate with each other and with the rest of the body to influence our appetite, assimilation of food, metabolism, weight set-point and body fat distribution.
The details of this ground-breaking approach are outlined in Dr Helena's book, NeuroSlimming. The power of the weekend is that it takes you beyond the page to a live experience of rewiring your brain to reshape your body. You will walk in with the brain of an overweight person and walk out with the brain of a slim person. Over the ensuing weeks and months your body simply catches up with your brain and settles into your ideal healthy body weight.
Most importantly, NeuroSlimming sets you free. Free of dieting, struggling, worrying, wishing, craving and emotional eating. Free of guilt and anguish about what, when and how much to eat. Free to make peace with your body and live life to the full.
The NeuroSlimming weekend will take you beyond information to lifelong transformation.
During the course of two days, you will discover:
The missing piece in the weight loss puzzle

How to release excess body fat by rewiring your brain

How to know what food is right for YOU

How to remove psychological and emotional barriers that are stopping you from shedding body fat

How to add years to your life and life to your years
Click here to listen to 702's Breakfast Radio interview with Dr Helena Popovic. She explains how weight loss is just as much about your brain as it is about your body. What we think and feel while eating can affect the way our body absorbs food and burns fat.
We're very excited for you to join us because we know this will be one of the most amazing weekends of your life – your honeymoon might come a close second. We're so certain you'll have an extraordinary experience that we offer a money-back guarantee: if you're not satisfied with what you learn, your money will be refunded in full at the end of the two days. So you have nothing to lose – except excess fat!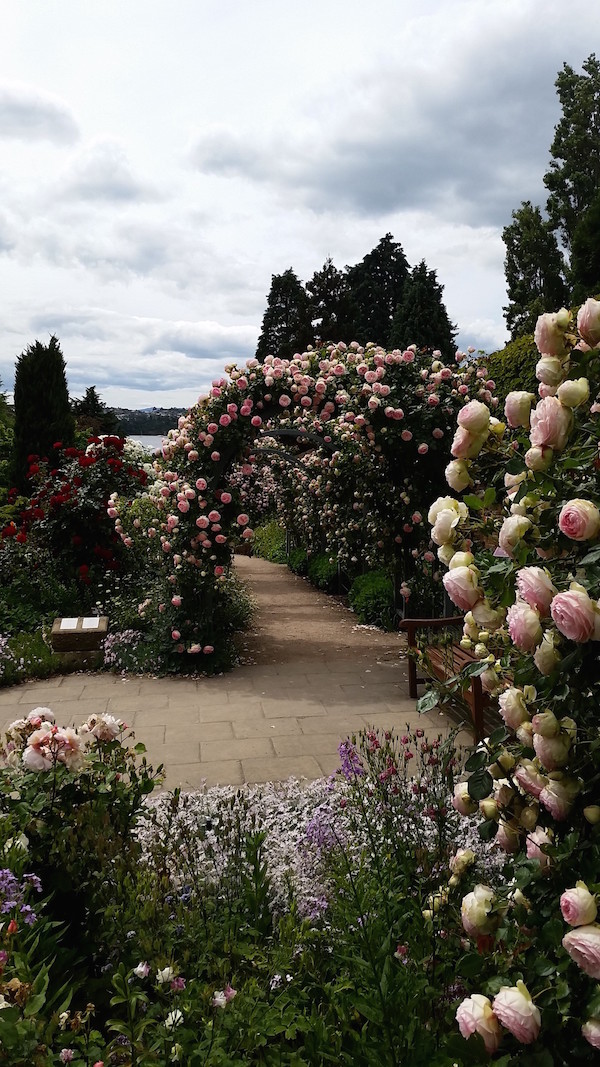 RETREAT TIMES
Saturday 28 October: 9.00am - 9.00pm
9am: Arrival and registration
9.30am: Session 1 (all sessions are 90 minutes)
11am: Morning Break
11.30am: Session 2
1.00pm: Lunch
2.30pm: Session 3
4.00pm: Afternoon Break
4.30pm: Session 4
6.00-7.00pm: Free Time
7.00-9.00pm: Dinner and Session 5
Sunday 29 October: 9.30am - 6.00pm

9.30am: Session 1
11.00am: Morning Break
11.30am: Session 2
1.00pm: Lunch
2.30pm: Session 3
4.00pm: Afternoon Break
4.30pm: Session 4
6.00pm: Close of retreat
MEALS
The following meals are included:
Morning tea, lunch and afternoon tea on both Saturday and Sunday.
Dinner on Saturday
ACCOMMODATION
Below are recommended accommodation options.
(All accommodation is to be booked directly with the indivdual hotel.)
The Henry Jones Art Hotel: www.thehenryjones.com
The Old Woolstore Hotel: www.oldwoolstore.com.au
Fountainside Hotel: www.fountainside.com.au
Hotel Alabama: www.alabamahobart.com.au
TESTIMONIALS

Please visit http://www.winningatslimming.com/testimonials/
Helena can also be heard every Tuesday morning at 9.20am on radio 2UE Sydney and 3AW Melbourne speaking about NeuroSlimming with Tim Webster and Dee Dee Dunleavy.
For more information on the retreat, payment options or refund policy please call 1300 132 702.