Description
The Networked Society Symposium showcases the breadth of research occurring at the University of Melbourne's Networked Society Institute. It provides an opportunity to engage with and debate matters essential to the networked society.
The symposium also provides networking opportunities with researchers, industry, policymakers, and the community. The day includes research presentations, keynote speakers, interactive demonstrations, panel discussions, and plenty of catered breaks in between.
In 2018 the Networked Society Symposium will focus on digital ethics and human-computer interactions. We will be showcasing new research into how companion robots affect wellbeing, the rise of robot lawyers, data and cybersecurity. Plus, new developments in virtual reality rehabilitation, smart workwear to monitor employee health, interactive education models and so much more.
The day concludes with a panel discussion between experts on Digital Ethics. How we can tackle the ethical quandaries that arise from increased connectivity and new technology? Join us to find out.
A detailed program can be found on our website. Register today as this event will book out.

Keynote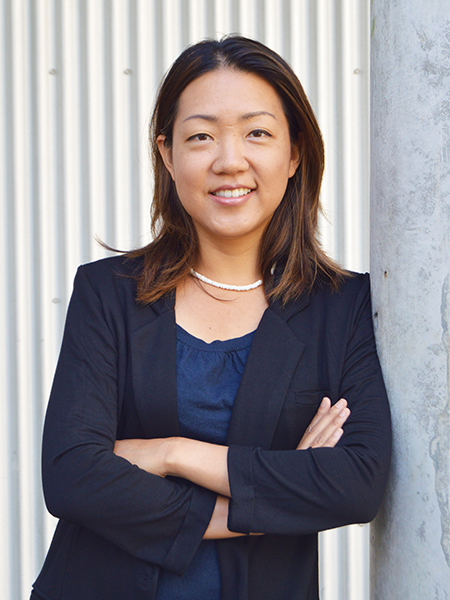 We are proud to announce A/Prof Leila Takayama as our keynote speaker. Takayama is a Human-Computer Interaction (HCI) and Human-Robot Interaction (HRI) researcher with expertise in experimental social science approaches to studying how people interact through and with computers/robots.
Takayama is currently an acting associate professor of Psychology at the University of California, Santa Cruz. She is also a founder and researcher at Hoku Labs and was previously a senior user experience researcher at GoogleX.

Keynote speech: Connecting People via Networked Robotics by Leila Takayama

What does a future of networked robotics hold in store for us? As people are wildly speculating about what the future of robots will look like, this is a good time to realize that we already live in that future. We actually know a lot about what it's like to telecommute to work everyday via telepresence robot.
Coming from a human-robot interaction perspective, I'll be sharing some of those experiences and lessons with you. Over the past several years, I've collaborated with remote colleagues via robotic telepresence systems that enabled them to drive themselves around the office, join in those impromptu hallway meetings, pounce on us when we didn't respond to emails, and ultimately build stronger working relationships. I'll present the research lessons learned from several years of fielding prototype telepresence robots in multiple companies and running quantitative user studies in the lab to figure out how to better support remote collaboration.