About this Event
As we recover from the unprecedented disaster of the recent bushfire season, and brace for the next, a coordinated national response is more important than ever to protect Australian communities from catastrophic fire conditions and the escalating impacts of climate change.
Join NSW Fire & Rescue Commissioner, Greg Mullins and Climate Council CEO Amanda McKenzie, as they present the recommendations put forward by experts during the National Bushfire and Climate Summit 2020 expert roundtables.
This free, live streamed discussion offers the public a special opportunity to gain insight into the private roundtable discussions held across June and July, and learn more about the findings produced by the conference.
About the Bushfire and Climate Summit: Virtual Events 2020
As a result of the spread of the COVID-19 virus in Australia, the virtual Bushfire and Climate Summit in 2020 will now be an online series of 6 events, from June-July 2020. These will consist of a mix of public panels and closed-door roundtables, and are seeking to develop a coordinated national response to our increasingly dangerous bushfire seasons.
The Summit will bring together representatives from bushfire-affected communities, fire and emergency services, volunteer and career firefighter representative bodies, the military and home affairs, industry, economists, farmers, conservationists, the health sector, veterinarians, scientists and other interested groups.
We will take the knowledge and networks shared at our public panel and closed-door digital events and put them before Australia's decision-makers as we brace for the next bushfire season.
Please note: The Emergency Leaders for Climate Action (ELCA) have made the decision to postpone the physical events planned as part of the National Bushfire Emergency Summit, and plan to bring these networks together again for a physical summit in 2021.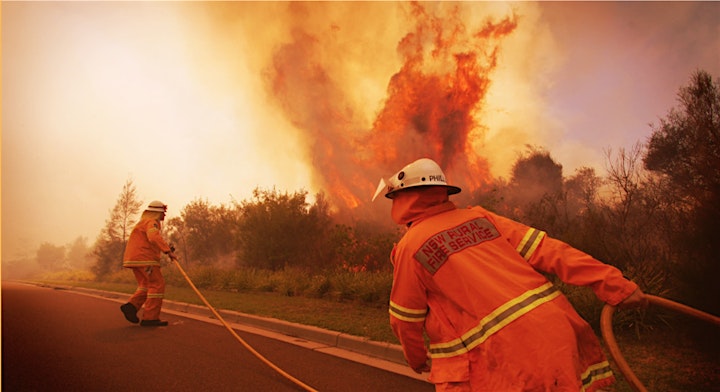 Read the Climate Council's 'Summer of Crisis' report on Australia's recent bushfire season here.