Description
One of the biggest challenges in making photobooks is the initial task of selecting images from the 100's that you have captured to form sequences that carry strong communicative potential in a book.

This workshop is designed to engage the photographer with different processes of distilling images and structuring narrative flow in their photobook projects.
These ideas will be developed concurrently with the hands-on making of 3 photobook forms as 'dummy' books. A dummy is a tester, a sample book – it's a physical object that you can you can hold and turn pages to review the changes that may be required to make a better book. Book designers may make many dummies as a key part of developing a great photobook.
The participant armed with these skills and knowledge will be better prepared to publish their photobook through print-on-demand options.
Beyond this workshop the participant will be able to work with images in digital imaging software programs like Photoshop. It is not the intention of this workshop to give in depth training in these programs.
TAKE YOUR PHOTOS: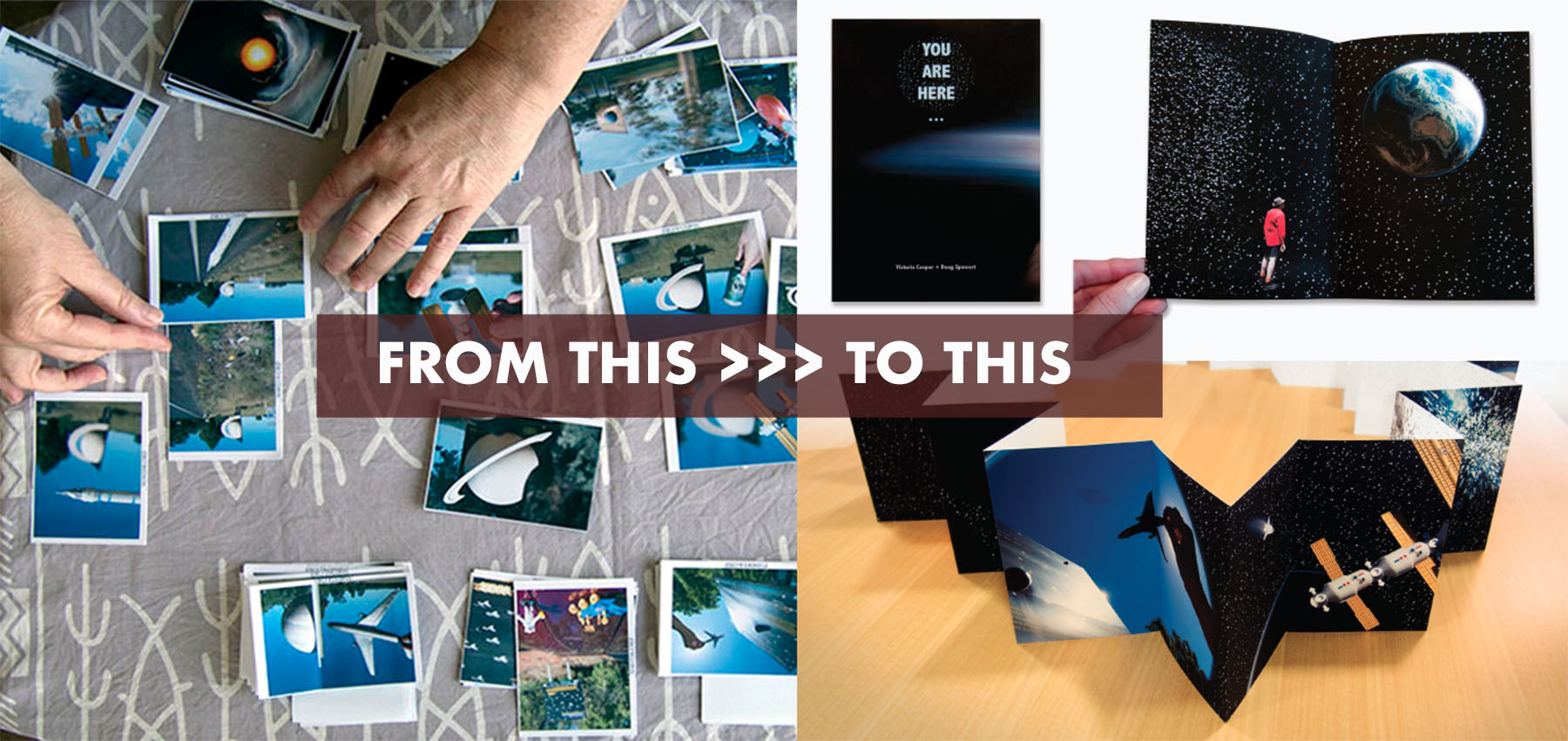 .
In this workshop you will:
Develop an understanding of image selection and sequencing through easy and enjoyable exercises

Learn skills for handmaking dummy photobooks

Explore design opportunities and challenges in visual narrative construction
You will make:
Simple photo booklets

Standard book forms

Concertina books
A 'Show & Tell' presentation during the workshop will be illustrated by many examples of our hand-made dummy books.
As a special bonus the Australian & New Zealand Photobook Awards Winners and Finalists will be available at the Gallery for viewing and review.
Armed with the knowledge you have gained, the practical experience and your take-home book samples for your reference you can begin selecting and sequencing photographs and making dummies to create new photobooks....
.
TICKET INCLUDES access to digital templates used in the workshop, a sign-up for Momento Pro Club Program photobook discounts, resources and materials to make books during the workshop.
PLEASE NOTE:
A minimum of 5 participants is required for this program to run.
Cancellation policy
Up until 48 hours notice before start time, unless position is filled – 75% refund
Less than 48 hours before start time, unless position is filled – no refund
Organiser of NARRATIVE: Sequencing photos for photobooks