Description
Starting up a business is hard enough and we understand that there are layers and layers of protocol to follow through in order to set your business up for success from the get go.
Nailing your Business Structure is one of the key points that every founder should focus on right from the beginning. In this workshop, we will be discussing about the following points:
The type of business structures that best fits your startup
The benefits of having a concise business plan and structure
Equity: The Do's and Don'ts
Overview on Term Sheets, Shareholders Agreements and Director Deeds
Q&A
This is an invaluable opportunity for startup founders to deep dive into your current business structure and explore the options available to ensure a long term success of your business.
---
Presenter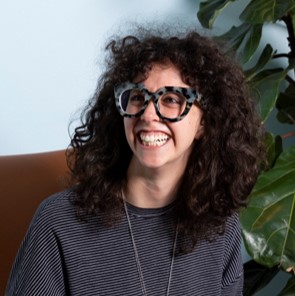 Mia De Leo
Mia works primarily in Law Squared's commercial team, drawing on her experience acting for businesses of all shapes and sizes to provide tailored advice to her clients. Mia's favourite part about her job is immersing herself in her client's business and being able to help them move forward, in any way she can.
Before joining Law Squared, Mia gained valuable experience in commercial litigation, employment law and corporate restructuring and governance. Having advised clients through all stages of their business, Mia is able to identify her client's immediate and long term needs as well as potential risks they may face.
Organiser of Nailing your Business Structure from the get go
Law Squared is changing the way in which lawyers engage with clients and the way in which they provide legal services. We believe that there is a better way for the provision of legal services and that clients, regardless of size and worth, deserve a better experience and relationship with their lawyer.
We believe in collaboration, not competition. We believe in advancing and protecting the interests of you and your company. We believe in being proactive, not reactive. In all the work we do, we look to square the circle. That is, taking your most complex and intricate legal issues and solving them.
We partner with you, acting as a sounding board in your day-to-day business decisions on legal and non-legal matters. Taking an entrepreneur approach to the provision of legal services, we offer a model of partnering with our clients as risk advisers to protect them against future risk and to partner with them to advance their business.
This is the greatest value we, as lawyers, can add to our clients and their business.