A presentation by marine ecologist, Nathan Janetzki for students aspiring to a pathway into marine science.
About this event
My journey: forging a career in marine science
It's halfway through year 10, and the school advisor is nagging a 15-year old Nathan about career aspirations and subject selection for years 11 & 12. How annoying! Doesn't this silly person know that entering the work force is literally years away, and all that really matters right now is maintaining my popularity and catching the eye of my high school crush?
Follow my journey from a high school student who loved recreational fishing, to being a confused undergraduate university student with no career aspirations, to getting my doctorate in marine ecology and becoming a marine ecologist for COOE, an environmental consultancy based in Adelaide. Along the way we will review the decisions and experiences on this journey, laugh at the naivety of teenage Nathan, and explore some of the career pathways stemming from a marine science degree.
This is a free event to be held at the Marine Discovery Centre.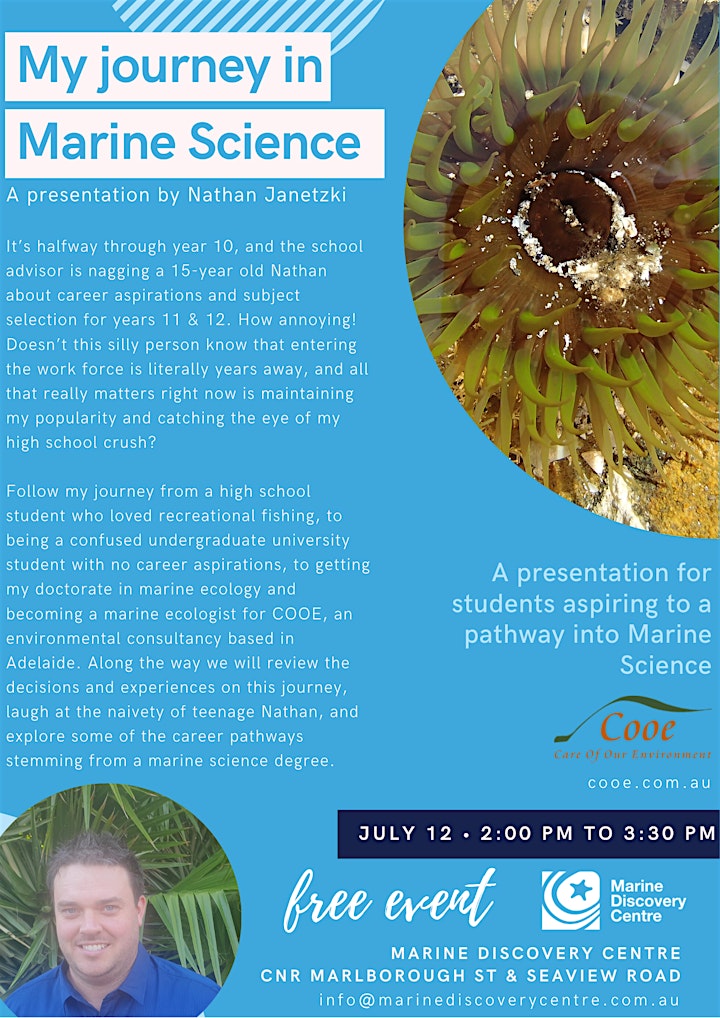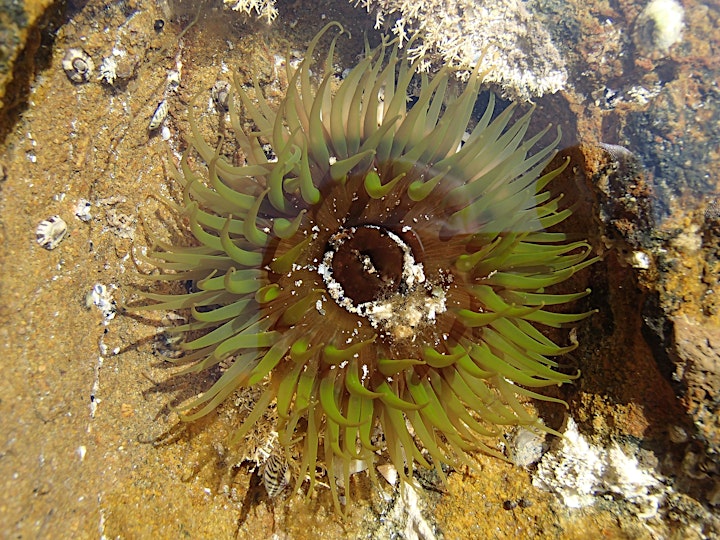 Organiser of My Journey in Marine Science - Nathan Janetzki
The Marine Discovery Centre aims to provide the most inspirational discovery learning experiences whilst empowering students and the community to actively protect South Australia's iconic coastal and marine environments.
With this goal in mind, we have been empowering students through inspirational and interactive discovery since 1997.
Operating as part of Star of the Sea School, we provide positive learning experiences that focus on ecological sustainability and Aboriginal culture, including the protection of South Australia's coastal and marine environments.