Sales Have Ended
Ticket sales have ended
Thank you for your purchase. Please check your email for your ticket/s.
Sales Have Ended
Ticket sales have ended
Thank you for your purchase. Please check your email for your ticket/s.
Description
This event is sold out and ticket sales have now closed.
Please email events@mtaq.com.au to go on a waitlist.
The MTA Queensland Industry Awards Dinner is the automotive event of the year and celebrates the achievements of members and apprentices throughout Queensland.

Date: Saturday, 16 November 2019
Time: 6:00pm to 11:00pm
Location: Emporium Hotel, South Bank
Dress: Formal Attire
Ticket Prices:
MTAQ Members | $135 (GST incl)
Non-Member | $155 (GST incl)
Table of 10 | $1,250 (GST incl)

Tickets include a three course meal, drinks and entertainment.
MC:
Channel Seven's Ben Davis is a media all-rounder with more than 25-years experience in television & radio covering sport, news & current affairs.
Special Guests:
Craig Lowndes is one of the most successful drivers in Australian motor sport history.
Swiss-born racer Simona De Silvestro became the first full-time female driver in the Supercars era in 2017 when she joined Nissan Motorsport.
The Emporium Hotel, South Bank is offering a 15% discount on accommodation for those attending the event. To book this, simply call the hotel on (07) 3556 3333 and advise that you are attending the MTA Queensland (MTAQ) event on Saturday 16 November and the discount will be applied. http://www.emporiumhotels.com.au/

Thank you to our event supporters!

---

MTAA Super is the national super fund for the automotive industry. Since 1989, we've grown to become one of Australia's largest super funds and now drive the financial future of professionals from many trades and industries. We have over 200,000 members and $12 billion in funds under management. Low fees and costs, advice to suit your needs, flexible investment options, motoring spirit. We put members first — always.

CLICK HERE FOR MORE INFORMATION
---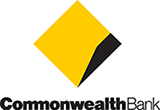 Business Support every step of the way, from CommBank.
Whether you're starting, running or growing your business, CommBank, proud Alliance Partner of MTAQ can help you do business your way. MTAQ members can benefit from our direct relationship service and a comprehensive range of business solutions tailored to help you achieve your business goals.
To find out how CommBank can help drive your business forward, contact MTAQ on (07) 3237 8777 or email info@mtaq.com.au and we'll put you in touch with a dedicated CommBank Business Banking Specialist.
CLICK HERE FOR MORE INFORMATION
---

Core SME Services is a vendor neutral business specalising in reducing operating costs, increasing profit and streamlining workflow. CORE SME provides the following services to members:
Managed print services – the supply of printers, photocopiers, scanners, toner and servicing

Process mapping – business process mapping refers to activities involved in defining what a business entity does, who is responsible, to what standard a business process should be completed, and how the success of a business process can be determined

Document automation – taking all paper based documents in your business and creating a digital version that has the potential to email your customers automatically and drop information straight into your internal systems such as CRMs, accounting software and suppliers

Electricity and gas services – brokering new rates to reduce operating costs

Solar and battery solutions – installation and management of solar solutions

IT services – day to day IT support for your computers and staff, managing and building web sites, software licences, renewals

Business brokering – are you looking to buy or sell a business?

CRM services – manage your customers and bookings through a Customer Relationship Management system including conversations, bookings and general history of your customers

Bookkeeping services – services start as low as $7k pa for small businesses

Business development – if you are having trouble bringing in new business we have experts in this field
CLICK HERE FOR MORE INFORMATION
---

Capricorn makes it easier for Members to run and grow their automotive businesses.
Easier because Capricorn Members enjoy instant credit with Capricorn's extensive network of tried and tested Preferred Suppliers throughout Australia and New Zealand.
Easier because Capricorn Members replace the hassle of all their existing invoices with the convenience of one very simple monthly bill.
Easier because Capricorn Members can benefit from so much more – from equipment finance to a fuel card, risk protection to travel services, and 24/7 online access to business tools in Capricorn Service Data and AutoBoost that will give Members a competitive edge.
And easier because Members earn valuable reward points on almost every dollar you spend as a Capricorn Member.
Did we mention that Members also have their own dedicated locally based Area Manager who works to understand their business needs and helps them get the most out of their Membership?
CLICK HERE FOR MORE INFORMATION
---

BUSY At Work is an established and trusted not for profit organisation providing employment and apprenticeships programs. BUSY holds a reputation as an innovative leading provider of Indigenous employment programs, school-based programs, mature aged worker programs and disability employment services.
BUSY's approach to Australian Apprenticeship Support Services, jobactive Employment Services, Transition to Work Services and Industry Specialist Mentoring for Australian Apprentices (ISMAA) in contracted areas illustrates BUSY's commitment and visionary expertise in providing sustainable and meaningful employment opportunities to local communities.
With over 40 years of experience, BUSY's diverse team of qualified professionals deliver a range of employment programs from more than 40 offices across Queensland, Victoria, New South Wales and Western Australia.
BUSY's comprehensive programs are designed to provide skilling, employment and education solutions to businesses, job seekers, students and apprentices. Profits are injected directly back into the local community with emphasis on housing and job seekers including youth, people with a disability and Indigenous Australians.
CLICK HERE FOR MORE INFORMATION
---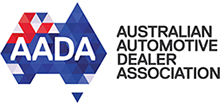 AADA is the peak industry advocacy body exclusively representing franchised new car Dealers in Australia. There are around 1,500 new car Dealers in Australia that operate about 3,500 new vehicle outlets. Dealerships range from family-owned small businesses to larger businesses operating in regional Australia and capital cities across all States and Territories.
The new vehicle retailing sector employs more than 60,000 people including 4,838 apprentices, contributes over 16 million in community donations nationally, has a total turnover/sales of over $60 billion and generates more than $4 billion in tax revenue.
CLICK HERE FOR MORE INFORMATION
---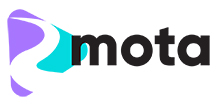 2mota is a new platform for mechanics and repairers to get their business online, that has the support of industry, and an automatic free 12-month subscription for all MTA Queensland members. 2mota will allow customers to request a quote for a vehicle repair or service from a group of local MTA Queensland members. The quotes can be adjusted depending on the specifics of the job, and customers can transparently communicate in an open forum with all potential businesses about the requirements of the job.
Most importantly 2mota will support the best interests of member businesses in getting a fair and reasonable price for work done, as well as offering an easy booking service for customers 2mota is supported by MTA Queensland and industry because the member businesses on the platform will ensure a vehicle is repaired to a standard and not just a price. Business reviews by customers are another key feature of the system.
CLICK HERE FOR MORE INFORMATION
---

Supamerc is Queensland's leading specialist in pre-owned prestige vehicles, specialising in classic & late model BMW, Mercedes Benz and other European marques. Supamerc vehicles are hand-picked by the experienced team and include some of the best selections of pre-owned price range prestige cars in South-East Queensland. They are founded on a simple philosophy, 'good deals on great cars' and can be found at 1084 Beaudesert Rd, Coopers Plains.
CLICK HERE FOR MORE INFORMATION
---

Wholesale House was started in 2003 and has grown to have a massive Dealer network throughout Northern NSW and country QLD. Wholesale House only buy the best stock, have huge turnover and buy direct off other dealers which means prices can be kept very competitive. Interstate and out of town buyers can purchase from us with confidence and we welcome independent mechanical inspection for peace of mind when buying 'sight un-seen' vehicles. You will be pleasantly surprised how easy it is to deal with our sales team and feel at ease in knowing you are getting a great vehicle at the right price.