MSD at HOME with Luis BASABE MONTALVO and Djordje STOJANOVIC
About this event
MULTIPLAYER CITY – FLEXIBLE URBAN SUPPORTS FOR COMPLEX SOCIAL PROCESSES
What is the role of the planner in the production of the city, that shows itself increasingly as an extremely complex and changing reality? Which actors can be involved in the production of urban space? What is the physical support of an open-source urban development? To what extent can diversity really happen in a city, which is produced mainly under market rule? How can we describe architecture as a process, without defining its final result? Where is the place of the community in today's suburb? Can we think of ways of urbanising that allow us to coexist better with nature? How can we define authentic centralities in fragmented peri urban environments? How can the conventional tools and methods of planning and architecture be rethought and rewritten? Is everything already done once the buildings are finished?
ARENAS BASABE PALACIOS ARQUITECTOS has been working since 2008 in innovative, social and transversal concepts for contemporary forms of urbanity in different European countries. A walk through a selection of their works should illustrate their understanding of urban design and architecture as an open process and show the use of collaborative tools in the production of resilient and democratic urban environments.
ARENAS BASABE PALACIOS ARQUITECTOS is an office for architecture and urbanism based in Madrid, with work in different European countries. They have managed to work in very different scales, encompassing from small buildings to entire districts and complex urban processes. In all their projects processes play the main role, which has led them to develop and implement a row of transversal, participative and cooperative design methodologies. This way, they have been able to address complex urban and social situations, both in urban and peri-urban contexts.
Their work has obtained numerous international distinctions, such as the Holcim Award Bronze Europe in 2014, or the EUROPAN international competition, in which they have been awarded six times. They have published, exhibited and presented their work in Spain, Germany, Austria, the United Kingdom, Belgium, the Netherlands, France, Switzerland, Italy, Norway, Sweden, Bulgaria, Russia, Cyprus, Mexico, Korea and India.
LUIS BASABE MONTALVO (1975) is a founding partner of ARENAS BASABE PALACIOS. He is Profesor Asociado of architectural design at ETSAM since 2010. From 2014 to 2018 he has been Visiting Professor of Architecture and Urban Design at the Politecnico di Milano. He has also been guest lecturer and juror at numerous universities worldwide. He is member of the research group 'Cultura del Hábitat' in Madrid as well as scientific committee member of the Planum Magazine in Milano.
Presentation and Q+A
Date: Tuesday, 3 August 2021
Time: :17:00 - 18:30 AEST* Melbourne (UTC +10)
Venue: Online - ABP Zoom Webinar
Event link: Once you have registered for the event, you will be sent the event link 2 days before the event and then again 2 hours before the event begins
* London: Tuesday, 3 August 2021, 08:00 - 09:30; BST
* Singapore: Tuesday, 3 August 2021, 15:00 - 16:30; SGT
* Dubai: Tuesday, 3 August 2021, 11:00 - 12:30; GST
* New York: Tuesday, 3 August 2021, 03:00 - 04:30; EDT​
* Los Angeles: Tuesday, 3 August 2021, 00:00 - 01:30; PDT
*Madrid: Tuesday, 3 August 2021, 09:00 - 10:30; CEST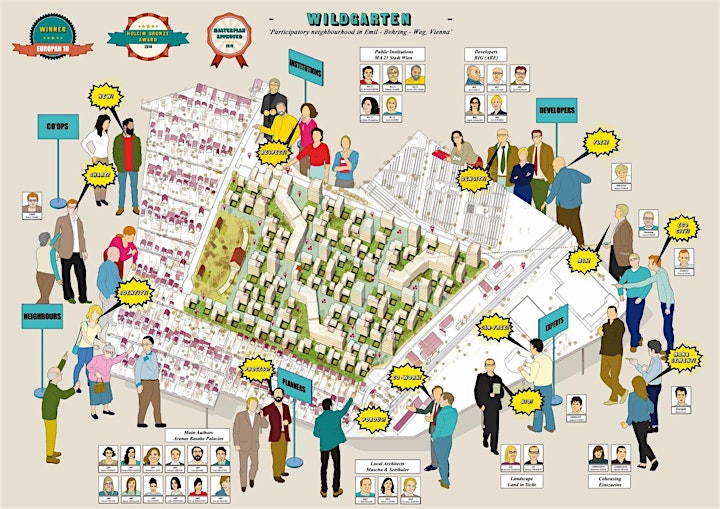 Wildgarten Quartier Wien – Collaborative planning process. By arenas basabe palacios arquitectos.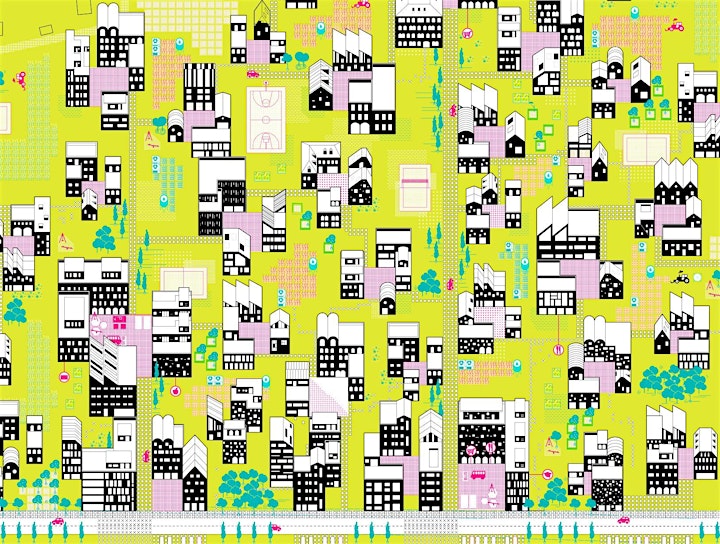 Twin Phenomena - Europan 12 Höganäs Winner - By arenas basabe palacios arquitectos.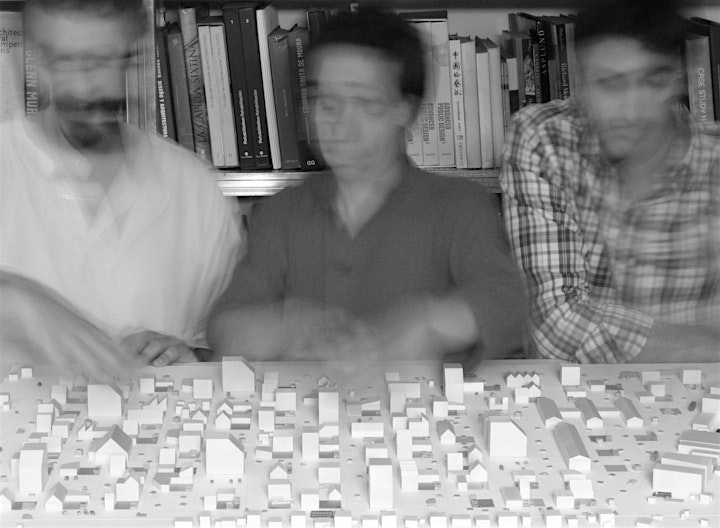 ARENAS BASABE PALACIOS ARQUITECTOS
Organiser of MSD at HOME with Luis BASABE MONTALVO
The Faculty of Architecture, Building and Planning, incorporating the Melbourne School of Design (MSD), is a creative and people-oriented built environment faculty in Australia's leading research-intensive university.
We're passionate about activating the next generation of built environment professionals, providing a world-recognised education which inspires and enables our graduates to create and influence our world.
We teach across the built environment fields, making us unique among Australian universities, and part of a select group worldwide. This mix of expertise enables us to prepare our graduates to design solutions for an unpredictable future.
Our staff and students are busy visualising exciting and relevant ways of programming our cities. Melbourne, ranked as the world's most liveable city, is a fantastic city in which to become and be an expert in the built environment fields.
Researchers and industry practitioners teach our programs and are leaders in public conversations about our cities and regions, shaping policy development and transforming Australian practice.
The Faculty of Architecture, Building and Planning hosts the Bachelor of Design, a comprehensive range of built environment graduate programs, the Melbourne Sustainable Society Institute (MSSI) and Australian Urban Research Infrastructure Network (AURIN).
The University of Melbourne established an Architectural Atelier in 1919 and one of the first Bachelor degrees in Architecture in 1927. Our lively culture of exploration manifests in our classrooms, studios and research enquiry, complemented by lectures, forums and exhibitions. Our cultural diversity is one of our strengths: students and staff have come to Melbourne from over 50 countries. We have a strong alumni body who hold leadership roles across Australia and the world.
The University of Melbourne and Eventbrite collect your personal information to manage your registration and to contact you regarding this event. Your information may also be used by the University and Eventbrite for analysis, quality assurance and planning purposes. For further information please visit the University of Melbourne's website and Eventbrite's Privacy Policy.