Description

Join in the school holiday fun as kids go on a hunt for topiary animals in the 'Sweet Addiction' chocolate exhibition in The Calyx. They will find out how plants and animals live together in the rainforest, and make their own Mossy Monster to take home. Suitable for children 7 – 12 years.
Where: The Calyx, Royal Botanic Garden Sydney
When: Monday 26 – Friday 30 September and Tuesday 4 – Friday 7 October | 10am – 11.30am and 12.30pm – 2pm
Child Admission: Members $18 per child, non-members $20 per child
Adult Admission*: Members $12.25 per person, non-members $15 per person, concessions $9.50 per person
Bookings: Essential online
More info: community.programs@rbgsyd.nsw.gov.au
Vacation Care: Vacation Care organisations please contact community.programs@rbgsyd.nsw.gov.au to book.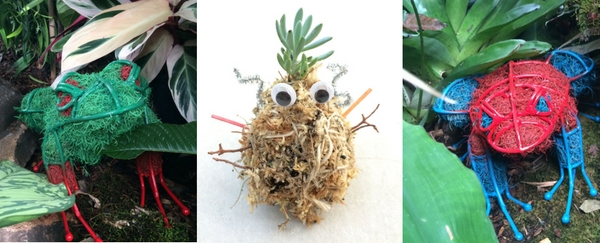 * The Calyx is a ticketed exhibition space. As this activity enters The Calyx exhibition, all attending persons must hold a ticket. Adults with children in the recommended age range are not required to stay for the activity.