Description
VCCC MONDAY LUNCH LIVE EVENT


Influenza then and now; reflections on past pandemics and annual epidemics
The winter of 2017 saw Australia in the grip of the worst flu season in at least 15 years. What is likely in 2018? Don't miss this Monday Lunch Live featuring Dr Ian Barr, Deputy Director of the World Health Organization (WHO) Collaborating Centre for Reference and Research on Influenza.

In this wide ranging talk, Dr Barr will reflect on the mega season that was 2017. He will flashback to 1918-19 to look at the Spanish flu and what it means to us 100 years on. Learn about the role of WHO in influenza surveillance and how to protect yourself and others against influenza.
Prof Ian Barr is currently the Deputy Director of the WHO Collaborating Centre for Reference and Research on Influenza based in Melbourne Australia (one of only 4 such centres in the world), The Centre plays an active role in regional human influenza surveillance and performs detailed analysis of influenza viruses including gene sequencing, antigenic analysis and antiviral resistance testing. He has had over 35 years' experience in Research and Development both with academic and commercial groups including 17 years at the Centre and has authored or co-authored over 200 publications including over 170 journal articles, reviews and editorials on various aspects of influenza.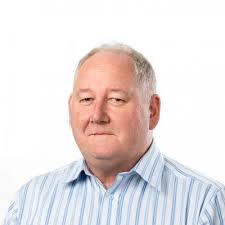 Can't join us in person? Register for our live webinar here