Mission Control

Thursday, 7 April 2016 from 10:00 am to 11:00 am (AEST)
Event Details
Helping you focus, increase your impact and change the world. 
Why do some Not for Profit and government leaders actually succeed in changing the world, while others struggle to point to their impact? What links the eradication of smallpox, the housing of 100,000 chronically homeless individuals, or the remarkable reduction of the incidence of malaria?
Successful social sector organizations share a laser-like focus on their goals. They deliberately identify and target their efforts in their sweet spot — the intersection between what they're good at, what the world needs, and what works.
In this webinar you will learn:
How and why missions get out of control

The consequences of missions that are too broad

How to test whether you are inadvertently sabotaging your impact potential

The 7 steps to taking control

Critical elements of a powerful narrative to help you attract and engage a loyal support base
Who will benefit?

This webinar is best suited for those who already have a good knowledge of the subject and can apply it effectively. It will be useful for those at management level.
---
Presented by 
Liana Downey
Liana Downey is an internationally acclaimed strategy advisor dedicated to creating social change. As the CEO of Liana Downey & Associates, Liana leads a high performing global team that helpsleaders increase focus and change lives.  Liana is the author of Mission Control: How Nonprofits and Governments Can Focus, Achieve More and Change the World. Liana holds an MBA from Stanford Graduate School of Business (Arjay Miller Scholar) and serves on the National and New York Boards of Room to Grow, an innovative nonprofit dedicated to improving the lives of families living with poverty.
---
Post webinar pack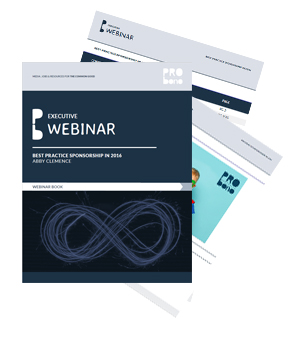 Can't make the date? All registered participants will be sent a post webinar pack 2–3 days after the session. The packs include the live webinar recording, slide deck and webinar book. The webinar book is a tool designed to ensure your learnings last. It includes the session's transcript with corresponding slides, the live chat stream (so you're across peer discussion) and presenter notes. Whether you are wanting to brush up on what you've learned or if you missed the live session, the post webinar tool kit ensures you're always across the session's learnings. 
---
This Executive Webinar is proudly presented by RedBack Conferencing.
Redback Conferencing is an Australian Conferencing Service Provider that dramatically improves the way organisations meet, present and collaborate at a distance. They deploy the latest Webinar, Webcasting, Teleconferencing, Web Conferencing and Video Conferencing technologies to thousands of Australian organisations all while delivering an unmatched level of support, ease of use and peace of mind. (www.redbackconferencing.com.au | www.webinars.com.au).