Multiple Dates
Mindfulness & Movement Classes for 5-12yrs - Wednesdays @ 4:00pm
Event Information
Refund Policy
Contact the organiser to request a refund.
Eventbrite's fee is nonrefundable.
About this Event
Life Skills Group has developed a fun and engaging series of online classes filled with mindfulness activities and movement challenges. Drawing on over 12 years delivering programs to schools, we are now offering our support directly to children in their home environment.
Our expert teachers will guide your child's learning through a combination of fun, active and calming activities giving your child the tools to self-regulate, build confidence and thrive in any situation.
All you need is lots of energy, a safe area to move around in and a comfy spot for our concluding relaxation activities.
Your child will learn about honesty, team mindset, caring, resilience, confidence, courage, compassion, kindness, gratitude and respect. Students will discover how mindfulness can create better concentration and focus in all areas of life, including the classroom, playground and in the home environment.
Honesty - 6th May
We introduce the concepts of being fair and truthful, discovering how the value of Honesty plays an important part in friendships. We practice mindful listening and communication.
Teamwork - 13th May
This lesson is all about Teamwork and having a team mindset. Children will begin to understand that communication, focus and cooperation all play a part in being a good team player.
Caring - 20th May
Children will learn tools to manage big emotions and how to be caring towards themselves and to other people. We learn about emotions and begin to manage how we feel and self-regulate.
Resilience - 27th May
We learn about how our thoughts influence our ability to persevere when faced with challenges. We talk about resilience and how positive self-talk makes us better at everything we do and how we respond in tricky situations.
Confidence - 3rd June
Students learn about what confidence is and how they can show confidence in their bodies by the way they sit and stand. We learn about body awareness and how to notice sensations, like butterflies in the belly when nervous, and ways to manage these emotion and feelings
Courage - 10th June
This lesson is all about Courage and how we can draw on this when trying new or challenging things. We learn how to train our brains to show inner strength in our mind and to train our bodies to show outer strength.
Compassion - 17th June
We learn about self awareness and compassion and how to acknowledge the thoughts and feelings of other people. We learn how to show compassion and how empathy helps us all to get along better.
Kindness - 24th June
The lesson is about what it is to be kind and how a happy, healthy body can help us have a happy, healthy mind. We explore how to be kind to other people, but also to ourselves.
Gratitude - 1st July
We introduce the concept of Gratitude and discover how it can create more happiness and positivity. We practice using focused attention when our minds get busy and understand how this is helpful when managing our emotions and our abilities to concentrate.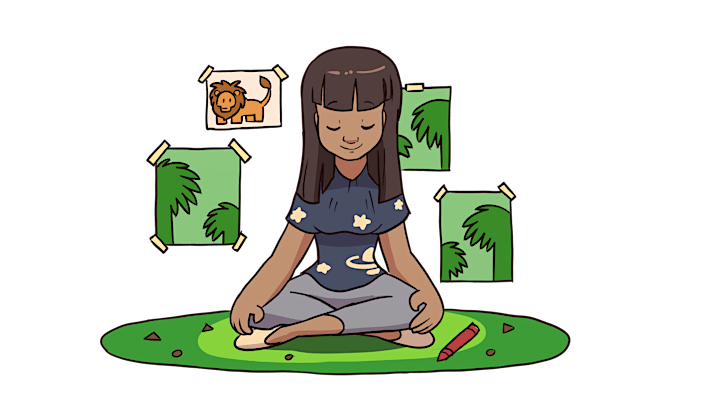 Location
Refund Policy
Contact the organiser to request a refund.
Eventbrite's fee is nonrefundable.